Posted Sep. 21, 2018 at 1:27 p.m.
BOONE, N.C. — Appalachian State University Chancellor Sheri Everts engaged with the university's youngest students to date when she visited the Appalachian State University Academy at Middle Fork on Aug. 30.
As part of her visit, Everts — a former English teacher — delivered books to all of the students as she met with them and the academy's teachers and administrators to demonstrate Appalachian's support of the school, which opened this year as a partnership between Appalachian's Reich College of Education (RCOE) and Winston-Salem/Forsyth County Schools.
Students in each grade received a different book, and in addition to delivering books, Everts read to students.
"Literacy is a foundational piece for students and teachers," said Dr. Melba Spooner, dean of the RCOE.
The Academy at Middle Fork, which offers services for students in kindergarten through fifth grade, is one of nine University of North Carolina laboratory schools. The UNC Board of Governors selected Appalachian to establish the academy because of the quality of its educator preparation program.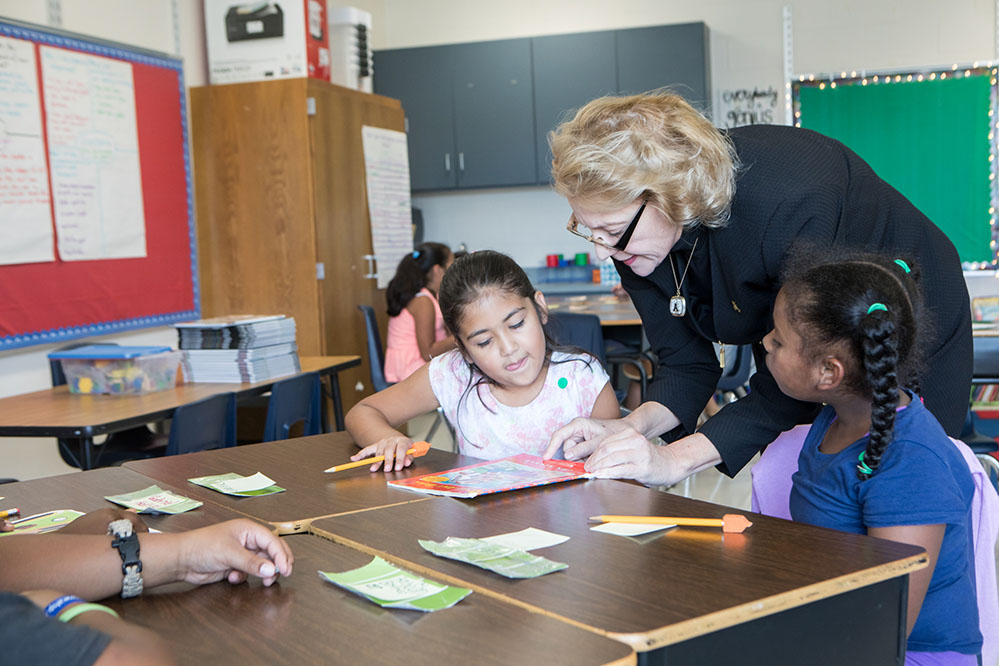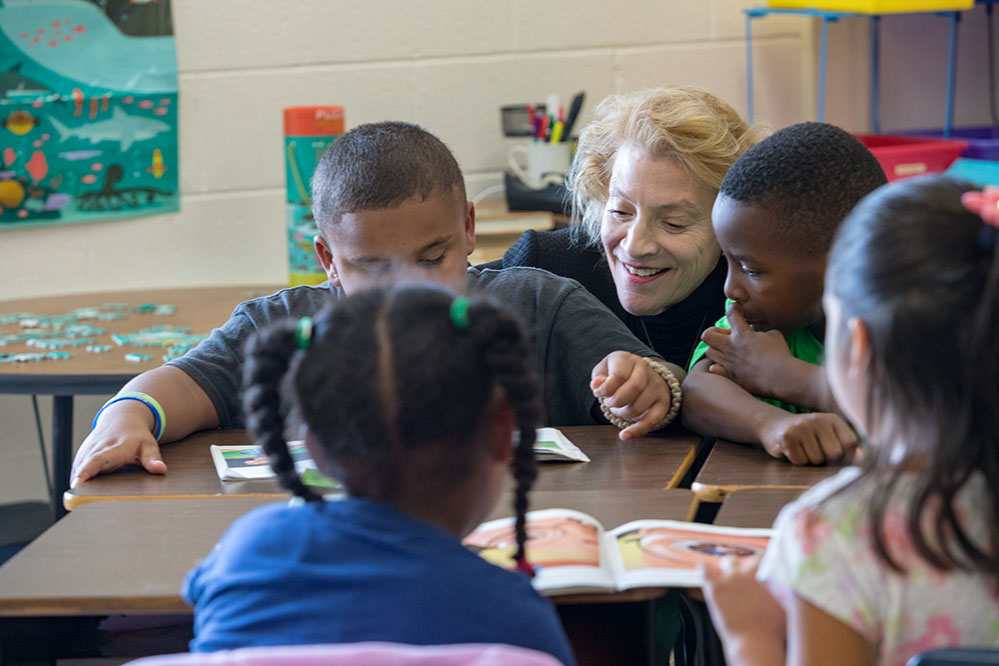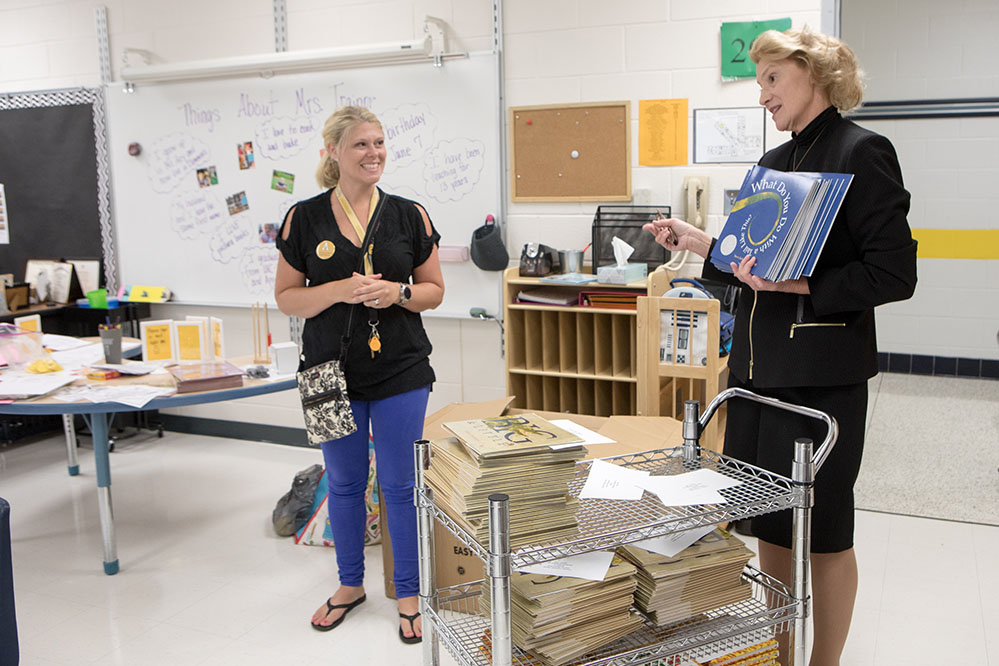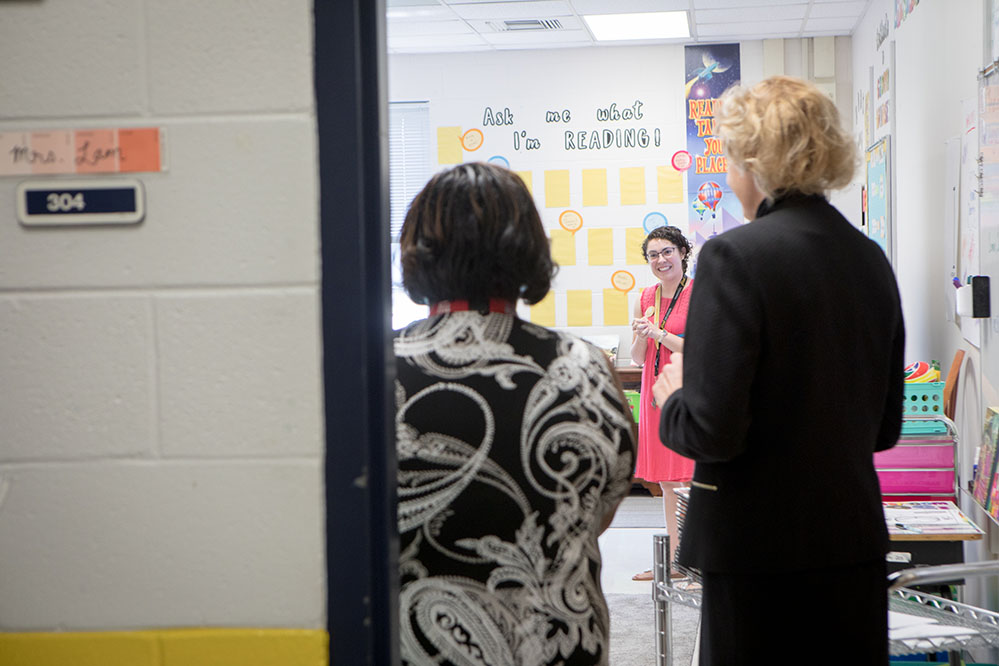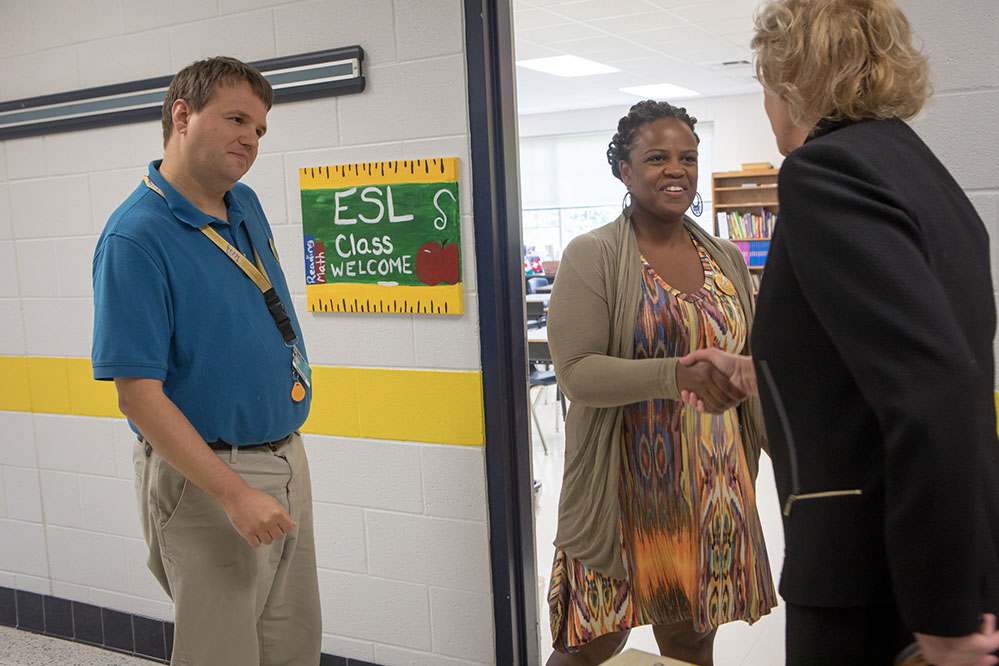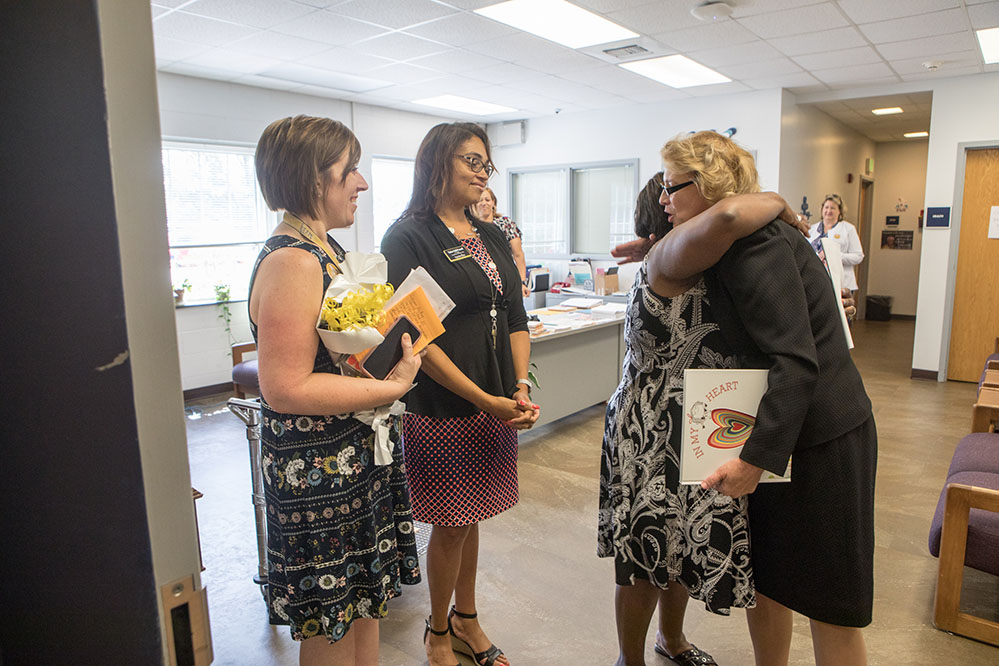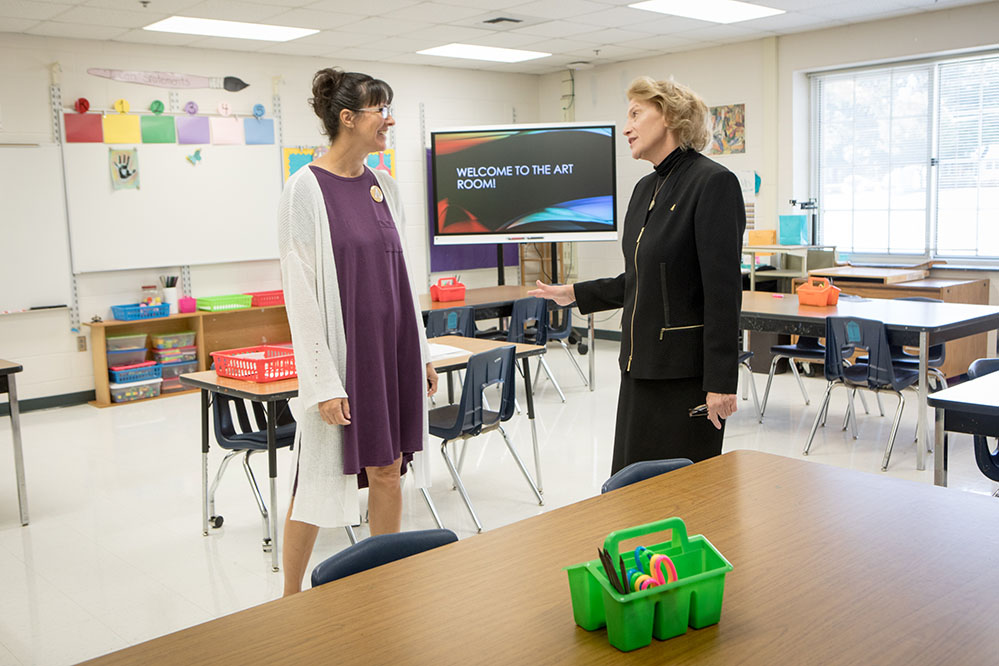 "The Academy will be a center for innovation, research and teaching excellence for our student teachers, as well as for a body of students who are beginning what we hope will be a lifelong relationship with an institution of higher learning," said Everts, who also stressed the importance of literacy and reading.
One goal of the academy is opening a pathway to a college education for all students. To keep with the academy's commitments — learning together, developing the whole child, boosting academics and amplifying sustainability — the school is implementing three key innovations: a literacy workshop, a balanced curriculum and targeted professional development.
The UNC lab school initiative aims to provide enhanced educational programming to students and to plan demonstration sites for the preparation of future teachers and school administrators. The academy will operate for a minimum of five years.
"The goal is to make sure the whole school — students, parents and teachers — have what they need to succeed," Spooner said.
Prior to the start of classes, the academy held an open house Aug. 23 for families, who met teachers and staff, learned about after-school programs and activities, worked through transportation needs, and visited and took pictures with Yosef, Appalachian's mascot.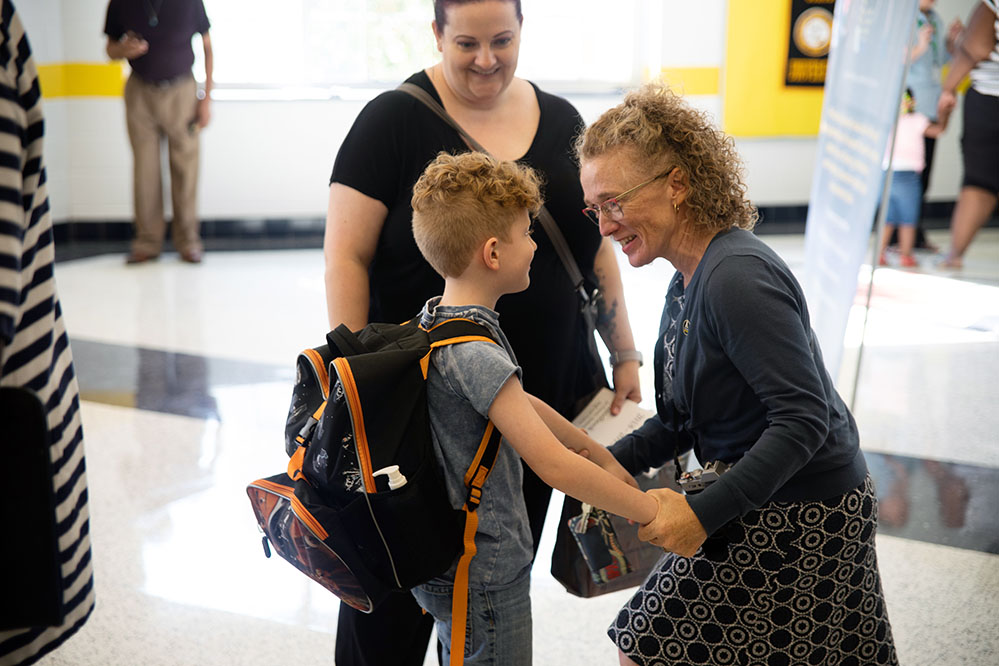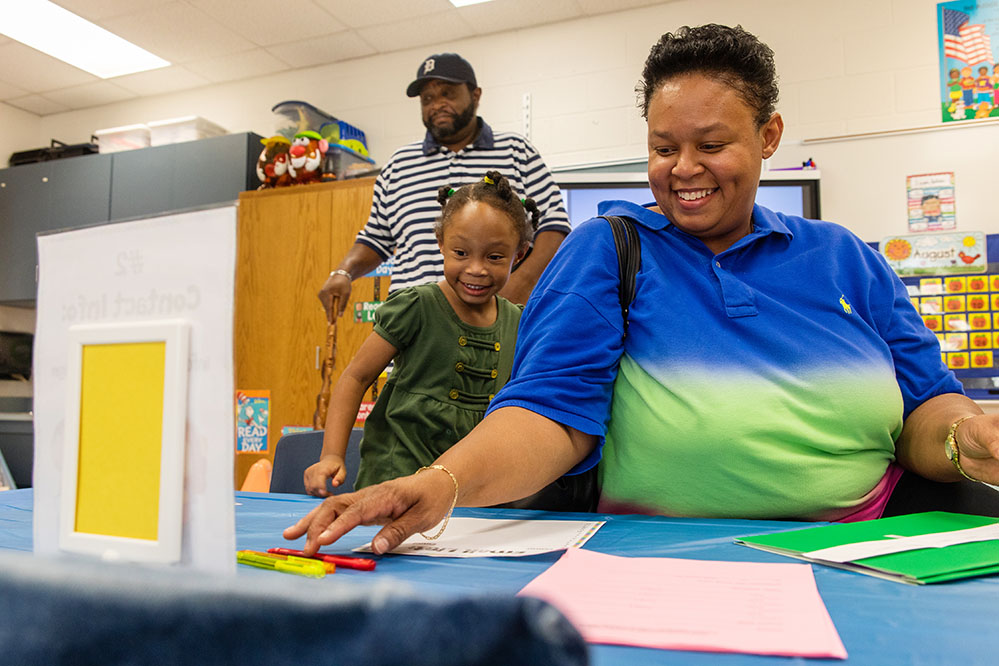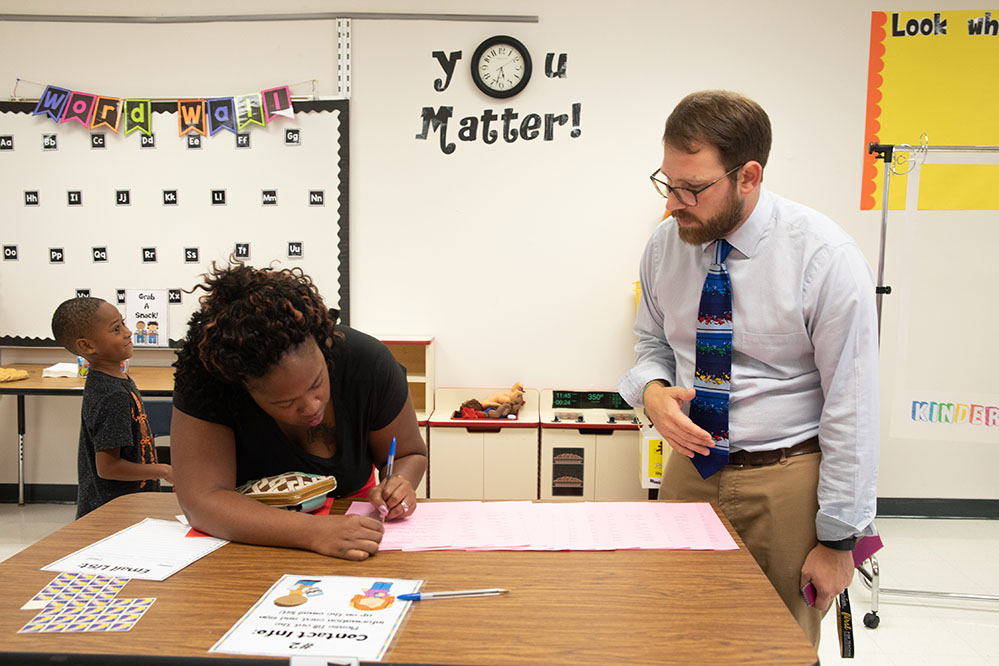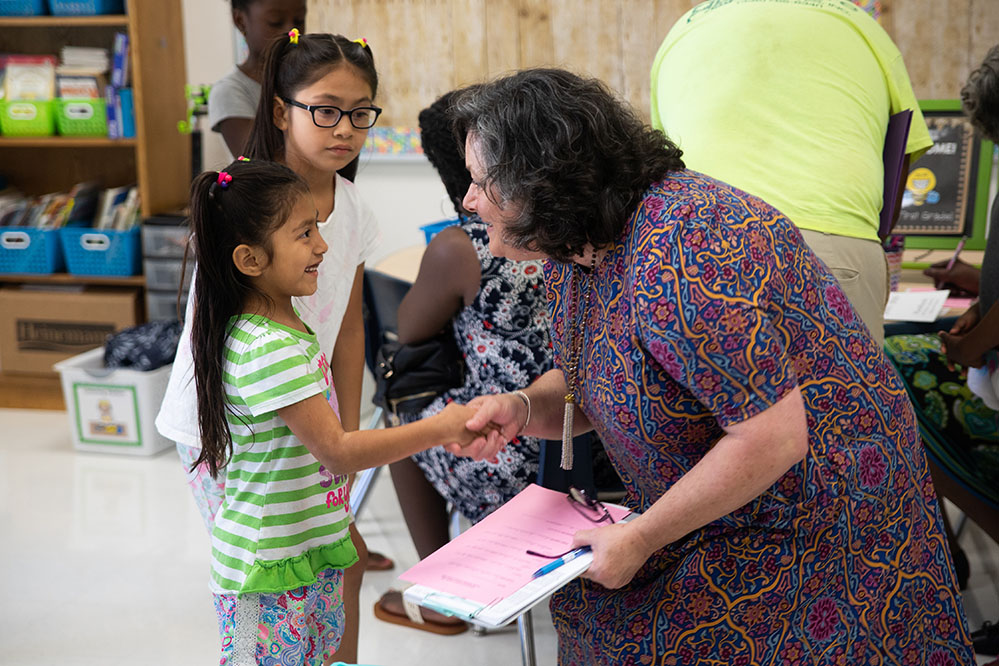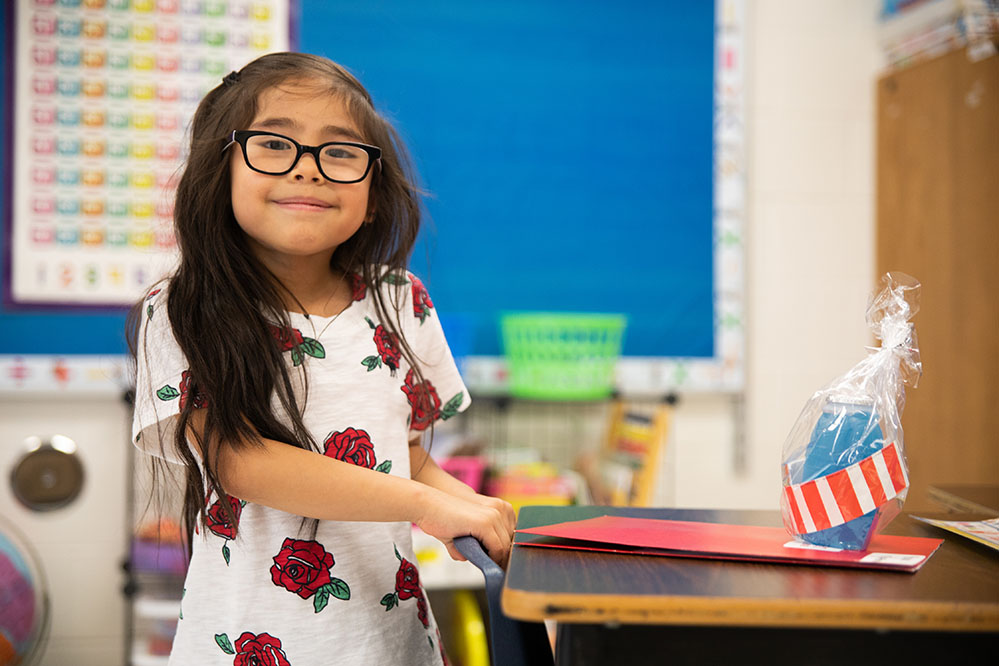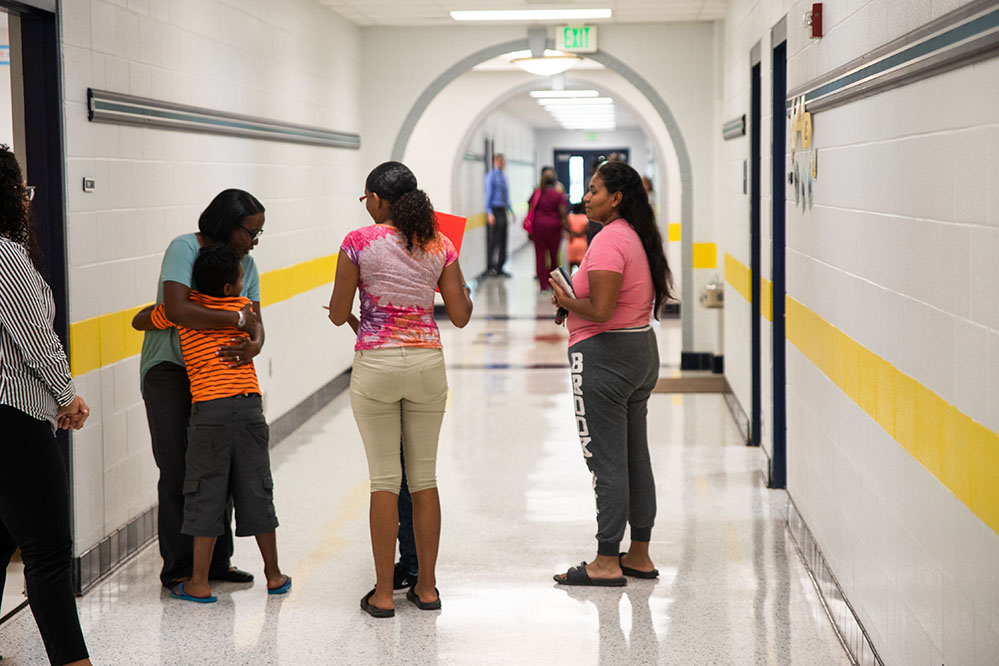 About the Reich College of Education
Appalachian State University offers one of the largest undergraduate teacher preparation programs in North Carolina, graduating about 500 teachers a year. The Reich College of Education enrolls more than 2,000 students in its bachelor's, master's, education specialist and doctoral degree programs. With so many teacher education graduates working in the state, there is at least one RCOE graduate teaching in every county in North Carolina. Learn more at https://rcoe.appstate.edu.
About Appalachian State University
As the premier public undergraduate institution in the Southeast, Appalachian State University prepares students to lead purposeful lives as global citizens who understand and engage their responsibilities in creating a sustainable future for all. The Appalachian Experience promotes a spirit of inclusion that brings people together in inspiring ways to acquire and create knowledge, to grow holistically, to act with passion and determination, and to embrace diversity and difference. Located in the Blue Ridge Mountains, Appalachian is one of 17 campuses in the University of North Carolina System. Appalachian enrolls nearly 21,000 students, has a low student-to-faculty ratio and offers more than 150 undergraduate and graduate majors.
What do you think?
Share your feedback on this story.