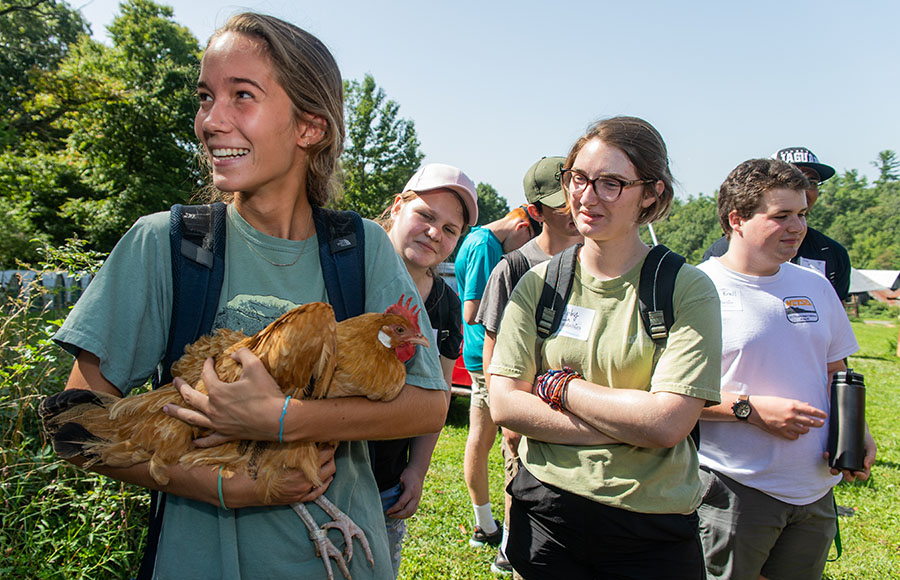 Posted Sep. 26, 2018 at 11:33 a.m.
BOONE, N.C. — When choosing Appalachian State University, students new to the university's Honors College likely didn't imagine that, before classes began, they would be bonding over how best to hold chickens.
On Aug. 16, these new students joined faculty, staff and other students in Appalachian's Goodnight Family Department of Sustainable Development and the Honors College for "Honors College Day at the Farm," which took place at Appalachian's Sustainable Development Teaching and Research Farm. And for some, the day's activities included learning proper hen-holding technique.
The event provided the students an opportunity to meet and interact with Honors College staff and faculty, as well as learn about sustainable farming and sustainability at Appalachian by visiting different sustainability-themed stations set up around the farm, such as the Making Plant Medicine station, which taught students about making salves and tinctures. Additionally, the Livestock station provided students the opportunity to interact with and learn more about grazing animals, such as cows and chickens.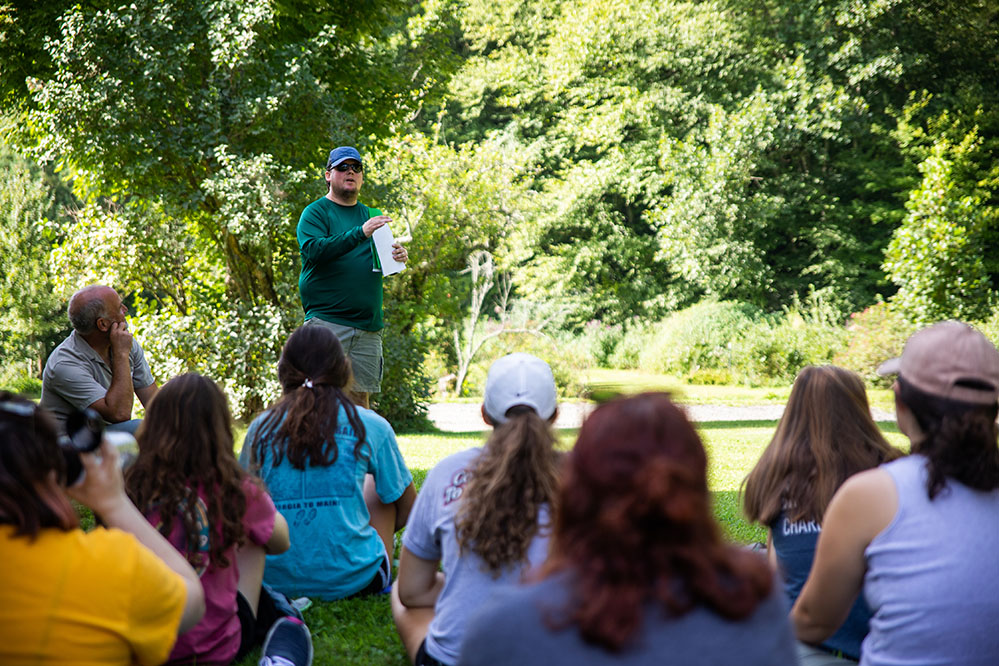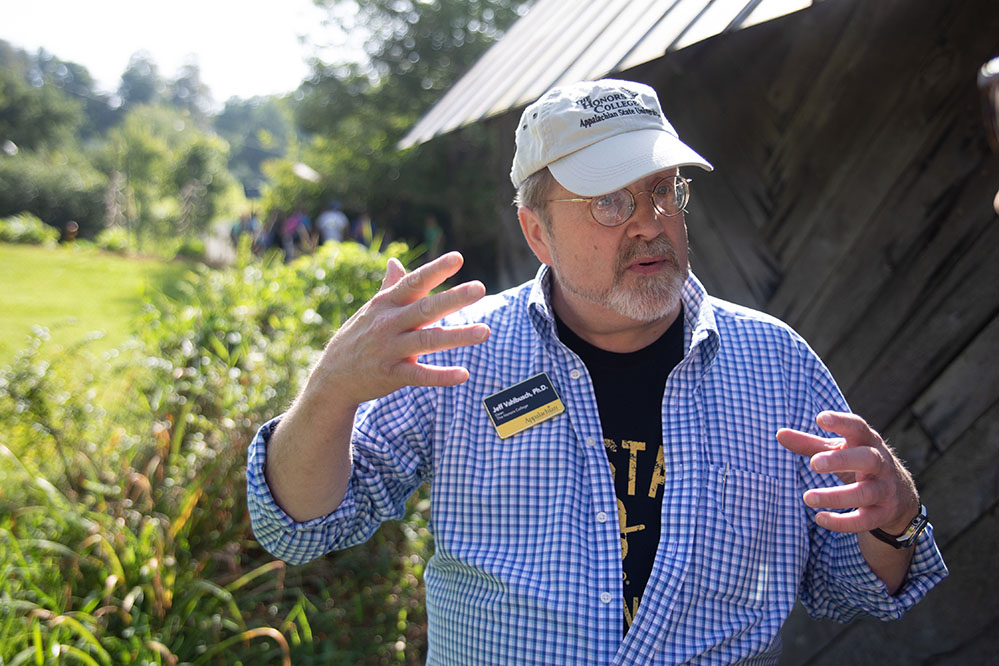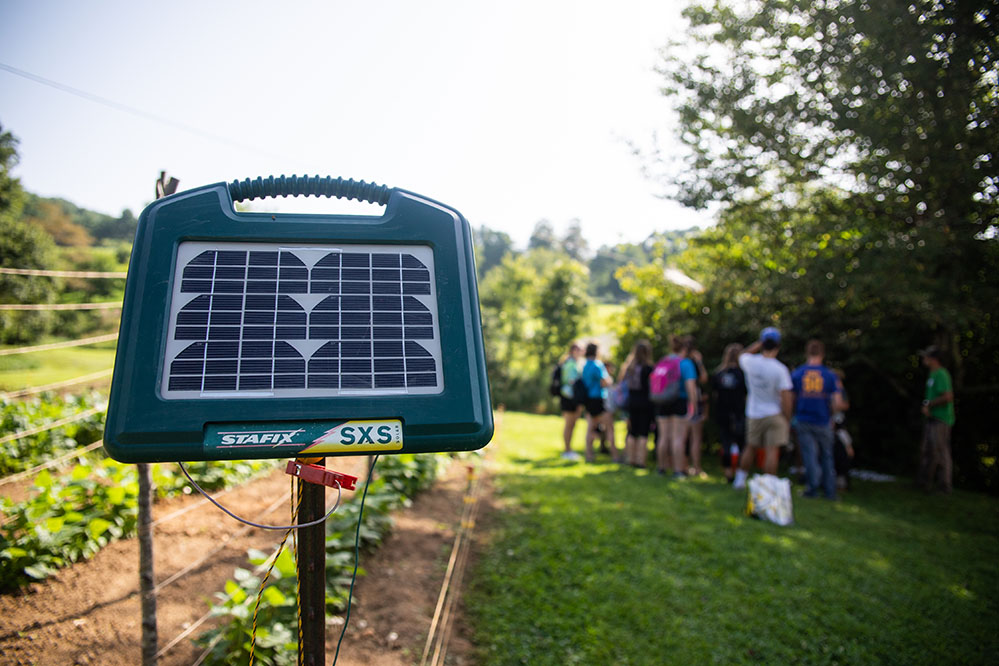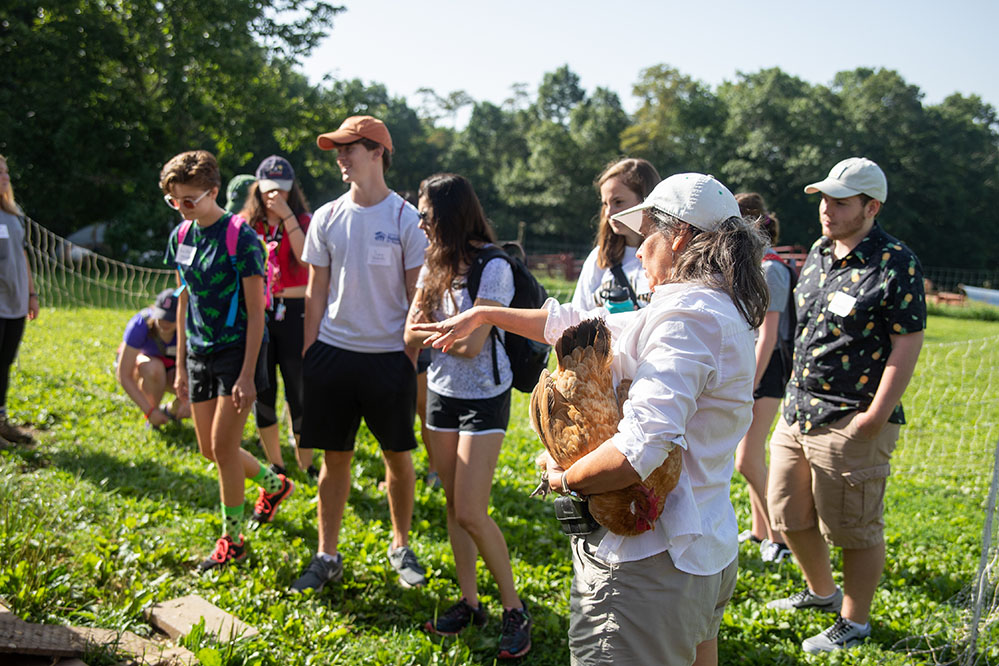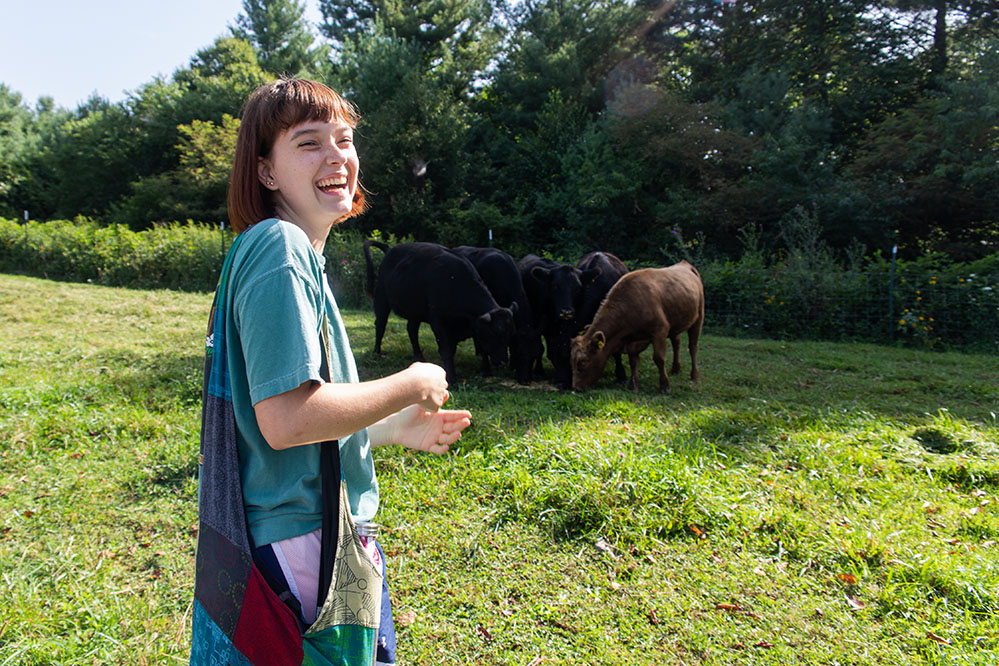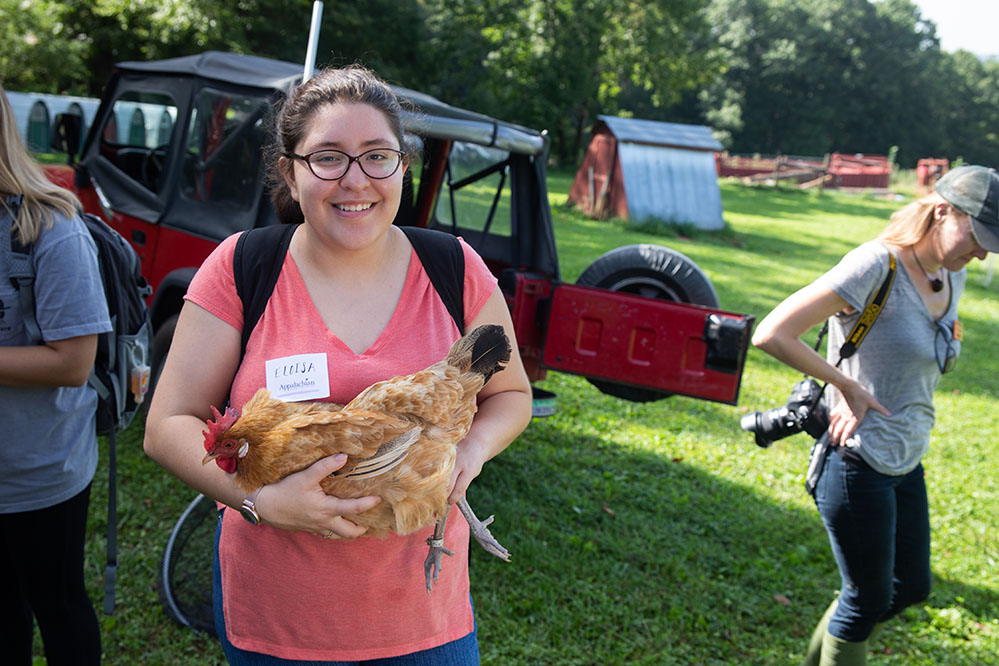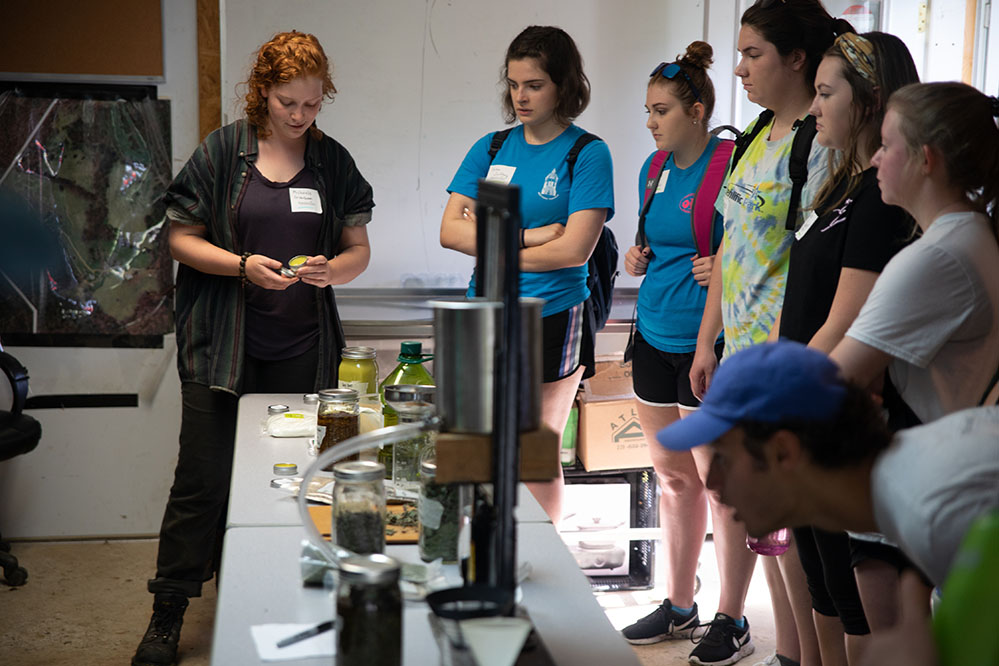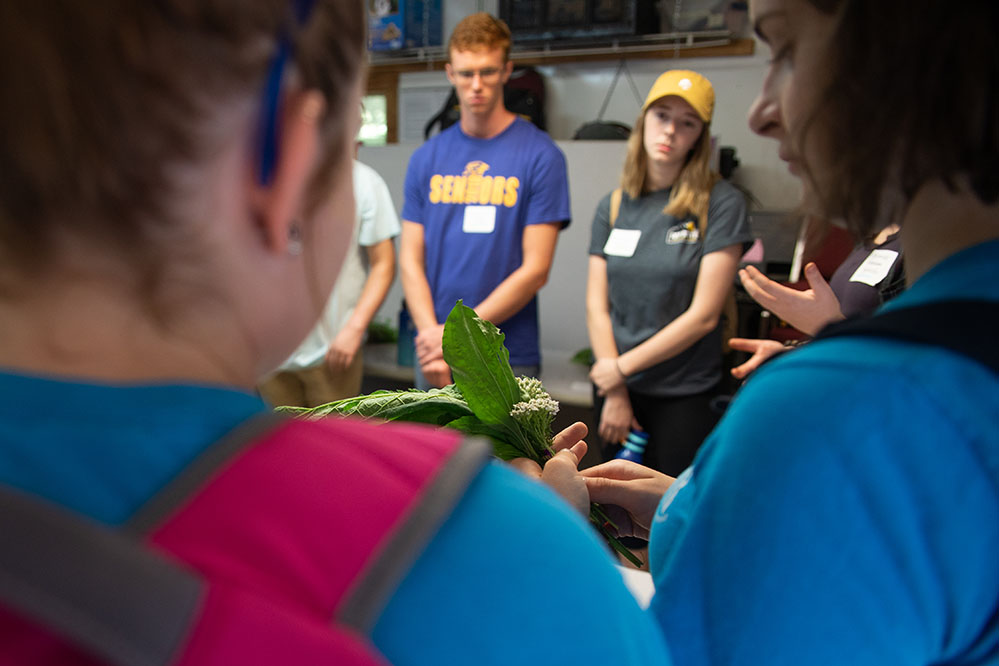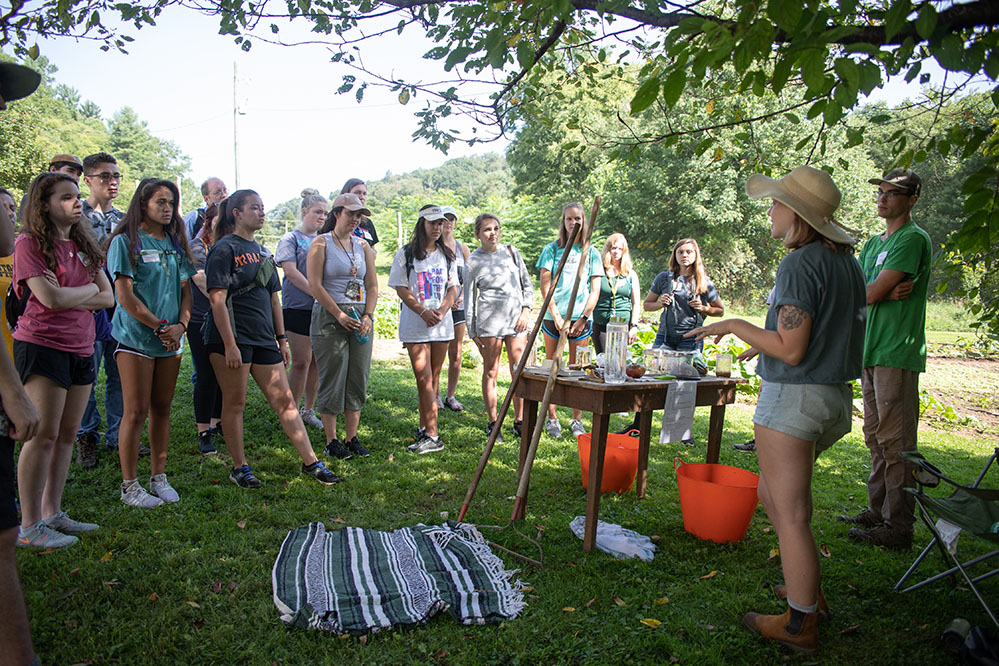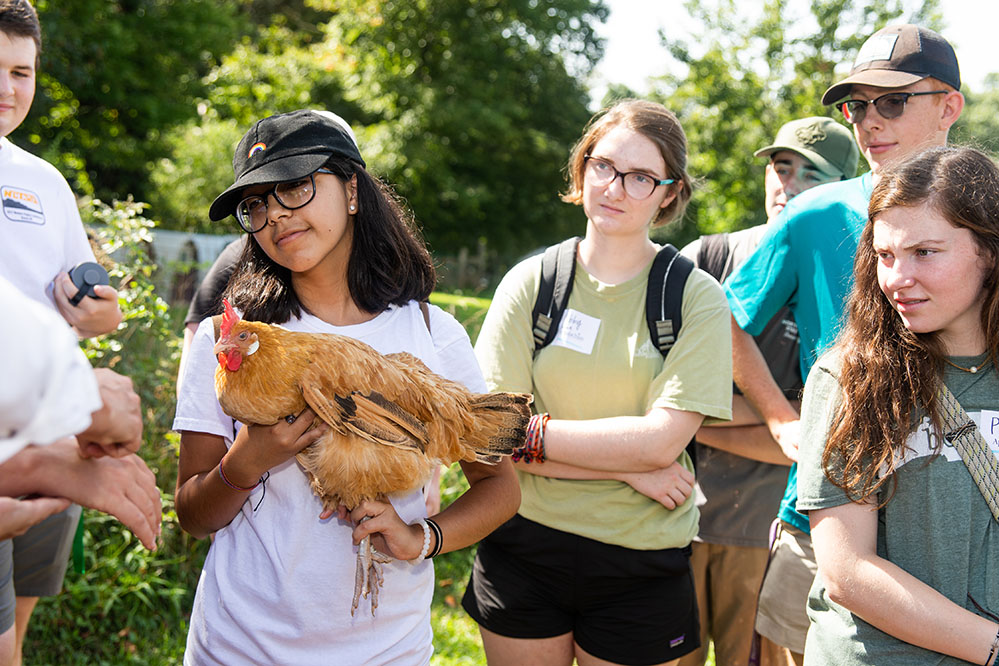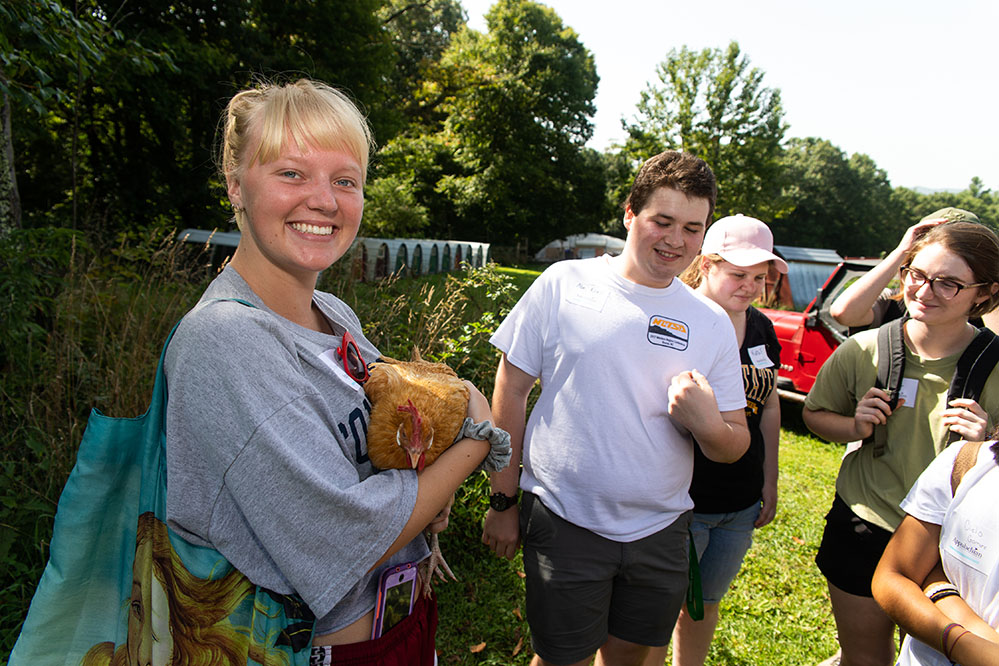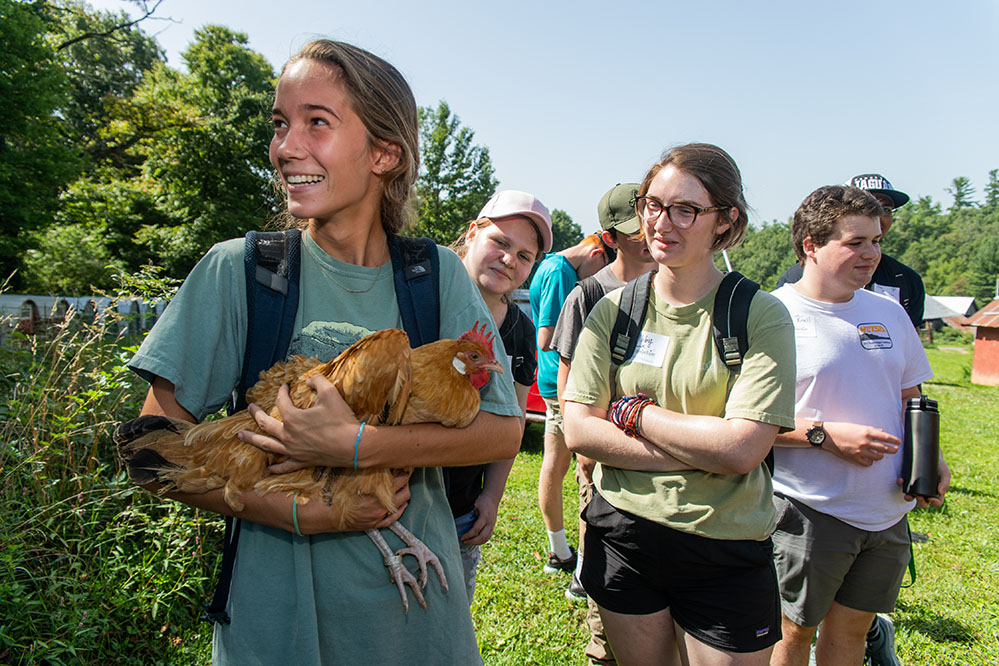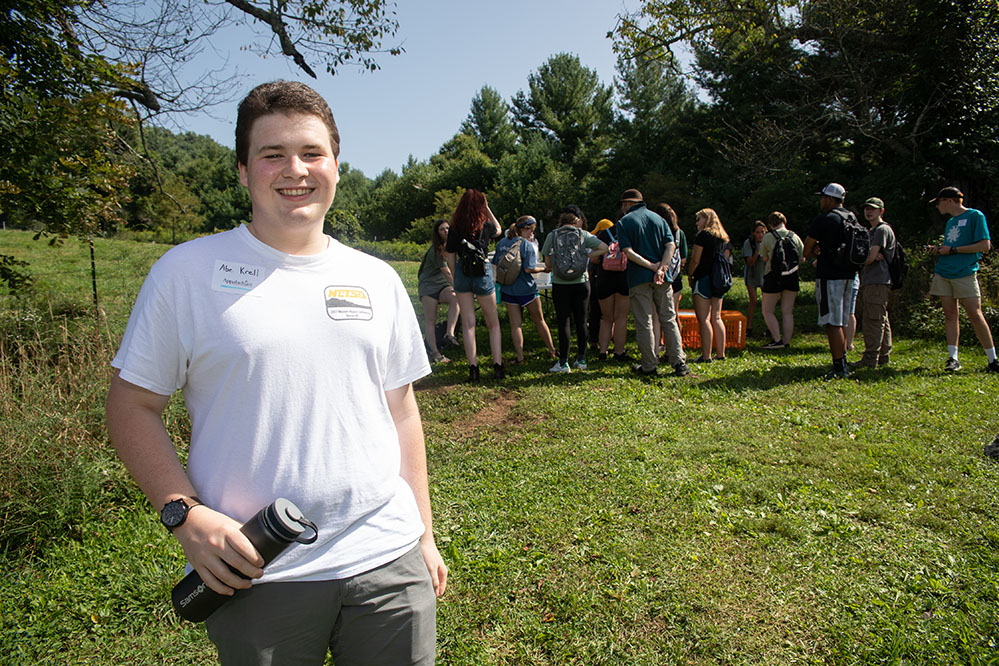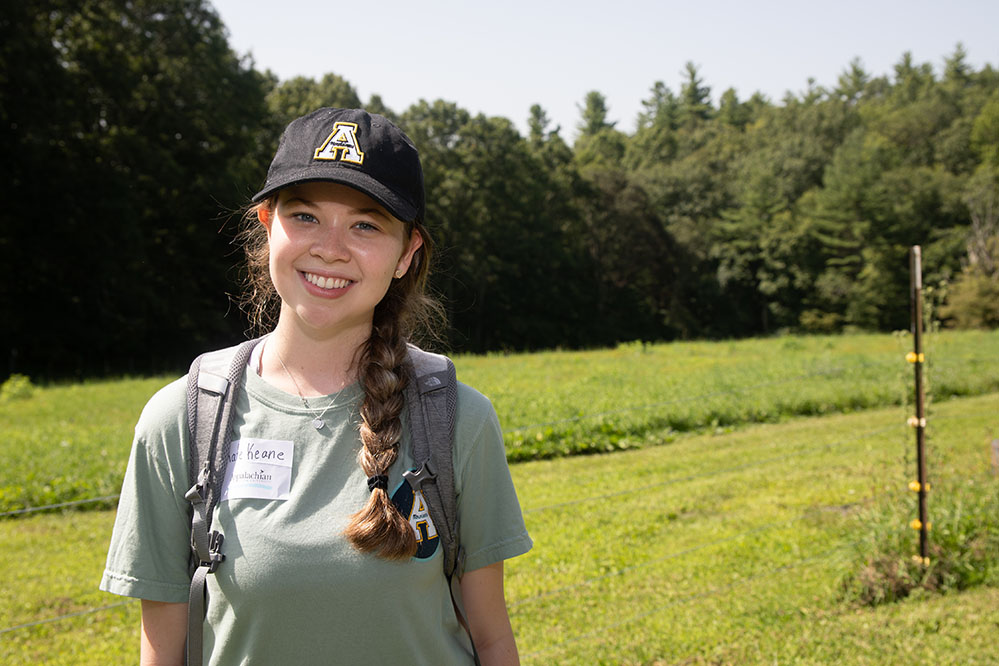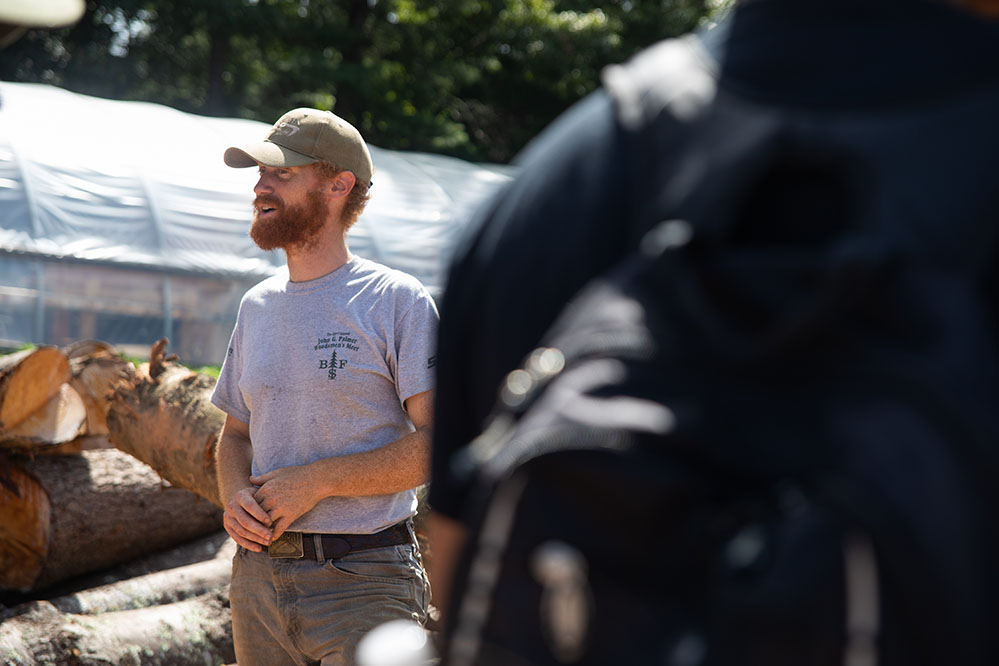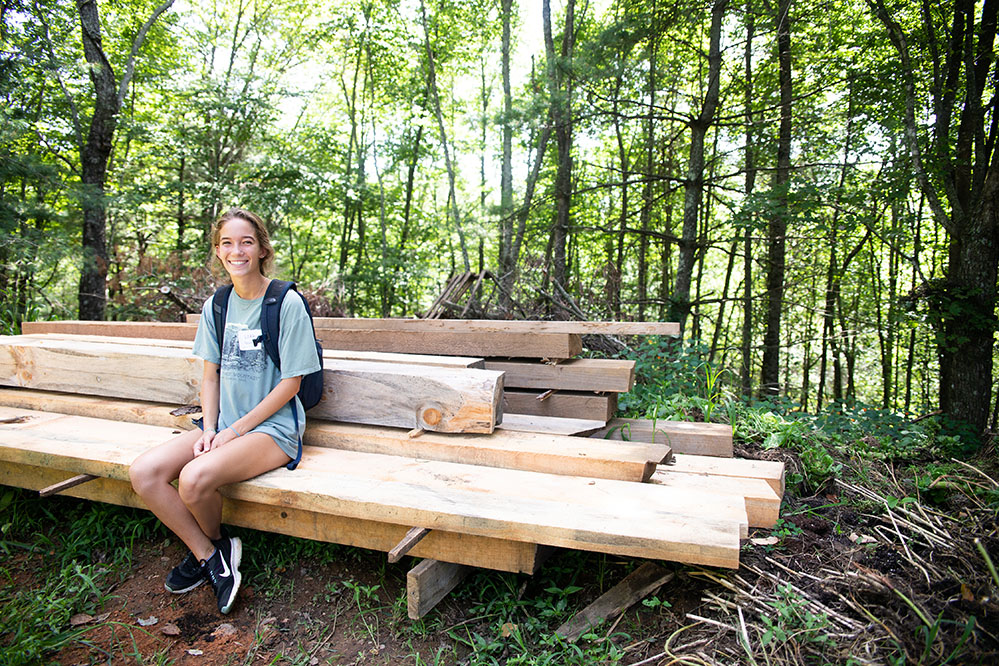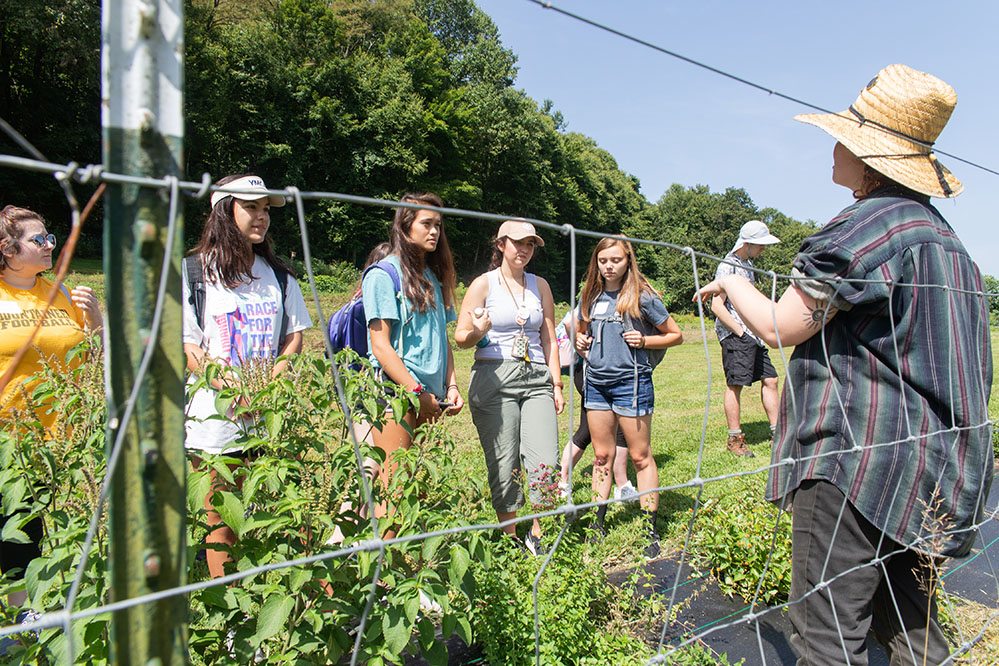 "The goal is to build community in the Honors College," said Dr. Jefford Vahlbusch, dean of the Honors College. "We have 122 new students coming in, and we want them to see themselves as part of a larger unit, part of a group of really extraordinary students who are here to get a terrific education in Honors and at Appalachian."
The Department of Sustainable Development is part of the College of Fine and Applied Arts. Its Sustainable Development Teaching and Research Farm is located at Appalachian's Blackburn Vannoy property in Ashe County.
About the Honors College
More than 500 students are enrolled in Appalachian State University's Honors College, which serves a diverse group of high-achieving, high-potential, highly motivated students from all majors. The Honors College helps students develop independent and creative thinking and high-level research skills; promotes interdisciplinary inquiry; and nurtures cultured and caring exchanges of ideas. The college's enhanced academic experience prepares students for success in graduate or professional school and for leadership roles in their lives, communities and careers.
About the College of Fine and Applied Arts
Appalachian State University's College of Fine and Applied Arts is a dynamic and innovative group of seven academic departments, bringing together a variety of perspectives, experiences and real-world education to provide unique opportunities for student success. The college has more than 3,000 undergraduate and graduate majors. Its departments are Applied Design, Art, Communication, Military Science and Leadership, Sustainable Development, Sustainable Technology and the Built Environment, and Theatre and Dance. Learn more at https://faa.appstate.edu.
About the Goodnight Family Department of Sustainable Development
One of seven departments housed in the College of Fine and Applied Arts, the Goodnight Family Department of Sustainable Development at Appalachian State University prepares students to thoughtfully analyze human development while focusing on the applied practice of pursuing transformative, community-driven development and social change. It offers a Bachelor of Science degree in sustainable development with concentrations in agroecology and sustainable agriculture; community, regional and global development; and environmental studies; as well as a Bachelor of Arts and minor in sustainable development. Learn more at https://sd.appstate.edu.
About Appalachian State University
Appalachian State University, in North Carolina's Blue Ridge Mountains, prepares students to lead purposeful lives as global citizens who understand and engage their responsibilities in creating a sustainable future for all. The transformational Appalachian experience promotes a spirit of inclusion that brings people together in inspiring ways to acquire and create knowledge, to grow holistically, to act with passion and determination, and embrace diversity and difference. As one of 17 campuses in the University of North Carolina System, Appalachian enrolls more than 19,000 students, has a low student-to-faculty ratio and offers more than 150 undergraduate and graduate majors.
What do you think?
Share your feedback on this story.