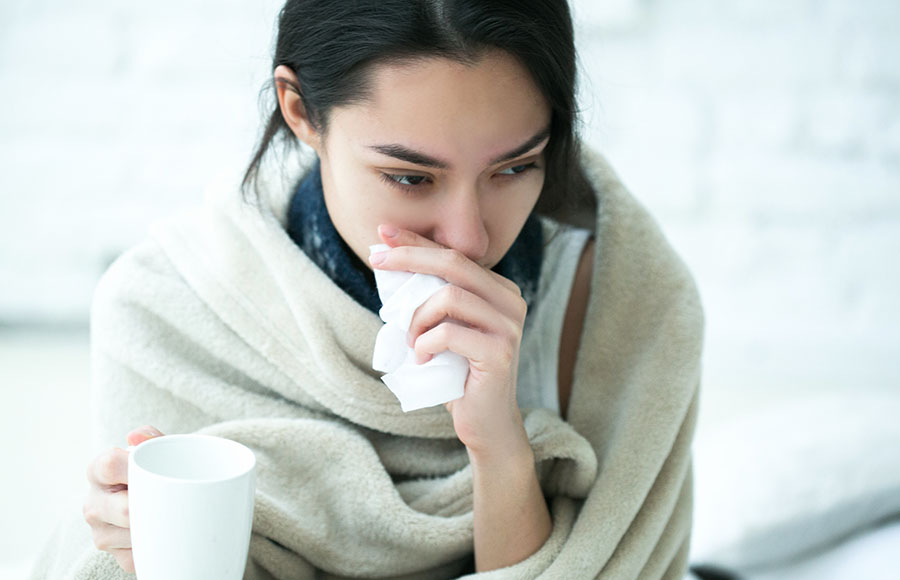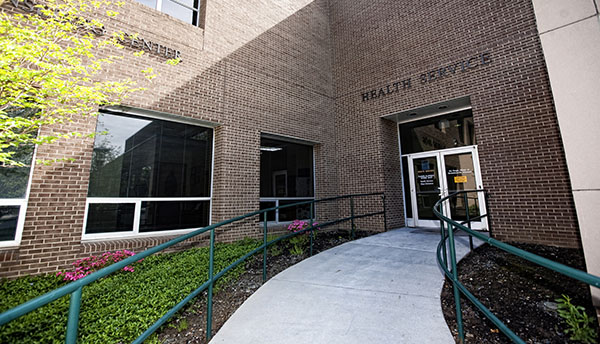 Student Health Service info
Posted Feb. 11, 2019 at 5:21 p.m.
BOONE, N.C. — Flu season is approaching its peak in Western North Carolina, and Appalachian State University is taking measures to ensure the health and welfare of its students.
Dr. Taylor Rushing, medical director of and staff physician in Appalachian's M.S. Shook Student Health Service, shared data from the North Carolina Department of Health and Human Services that show reported activity for influenza-like illness during the past two years (2016–17 and 2017–18) reached its highest point in mid-to-late February, with 2018–19 activity following a similar trajectory.
Some of the symptoms of influenza:
A sudden onset of fever (101 F to 104 F).
Body aches.
Headache.
Nasal congestion, sore throat and/or cough.
Weakness and/or fatigue.
Loss of appetite.
While symptoms can be treated with over-the-counter medications, rest and plenty of fluids, Rushing advised if a student is significantly ill, with a high fever and any difficulty breathing, evaluation is encouraged.
"If flu is diagnosed in the first 48 hours, Tamiflu — a prescription antiviral that can lessen the severity and decrease the duration of the virus — can be offered," Rushing said. "Tamiflu is never mandatory for treatment, however. The Centers for Disease Control and Prevention does not advise treatment for healthy young adults, but they do mention it is reasonable to consider for people of any age who are severely ill."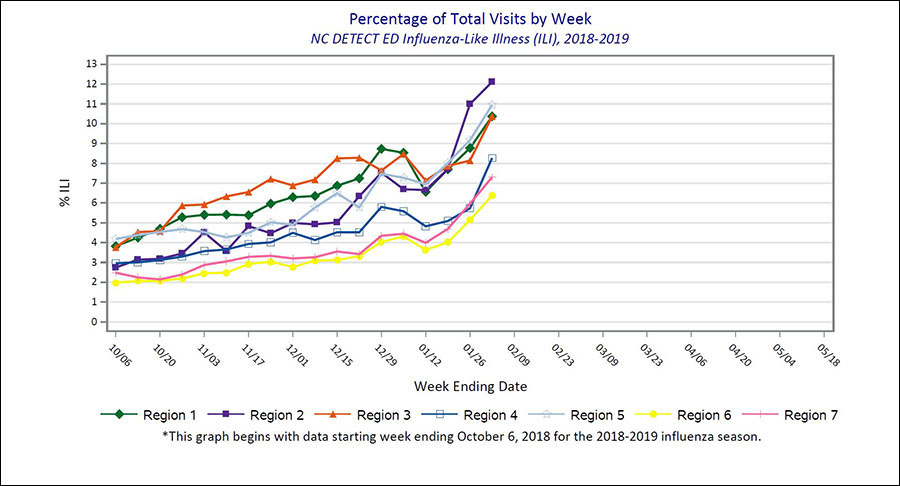 An ounce of prevention
"It is not too late to get a flu shot, though it does take two weeks to get maximum immunity after the shot," Rushing said.
Flu vaccines are still available at the Student Health Service clinic at a cost of $20 each.
Individuals are encouraged to take measures to protect their own health:
Get vaccinated.
Wash hands frequently and thoroughly with antibacterial soap and water for 15–30 seconds.
Avoid touching your face. Your eyes, nose and mouth are entryways for viruses.
Keep clean — frequently disinfect doorknobs, faucet handles, computer keyboards and mice, cell phones and other touchpoints.
Practice healthy habits — stay hydrated, get plenty of sleep and exercise.
The custodial staff in Appalachian's Physical Plant are disinfecting high-touch items in common areas — desks, light fixtures, countertops, elevator buttons, door handles and more — on a daily basis. Hand wash stations are cleaned daily and stocked more frequently, as hand-washing is particularly important during a flu season.
Appalachian's Environmental Services technicians use disinfectant wipes specially formulated to kill viruses, particularly influenza. They also use a hospital-grade spray disinfectant in combination with microfiber products for more effective cleaning.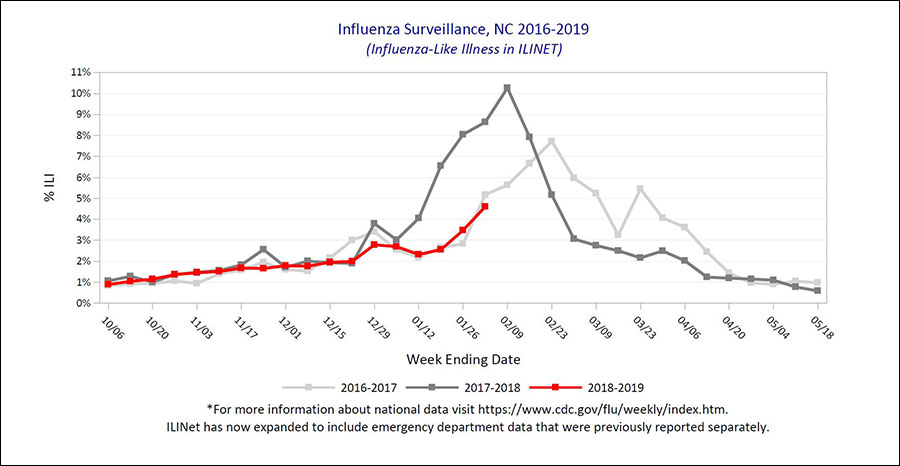 What do you think?
Share your feedback on this story.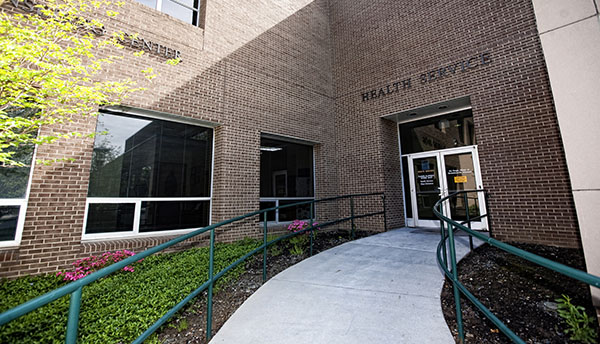 Student Health Service info
About the Division of Student Affairs
The Division of Student Affairs at Appalachian State University is committed to the development of lifelong learners and leaders by engaging and challenging students within a culture of care and inclusion. The division consists of 14 units that offer activities and services to help students develop more fully by becoming global learners, fostering healthy relationships, appreciating diversity and different perspectives, understanding community responsibility, enhancing self-awareness, developing autonomy and living ethically. These units include the Career Development Center, Wellness and Prevention Services, Counseling and Psychological Services, Health Services, Parent and Family Services, University Housing, Student Engagement and Leadership, Student Conduct, University Recreation, Multicultural Student Development, Student Legal Clinic and Off Campus Student Services, Electronic Student Services, Child Development Center, and Staff Development and Strategic Initiatives. Learn more at https://studentaffairs.appstate.edu.
About Appalachian State University
As the premier public undergraduate institution in the state of North Carolina, Appalachian State University prepares students to lead purposeful lives as global citizens who understand and engage their responsibilities in creating a sustainable future for all. The Appalachian Experience promotes a spirit of inclusion that brings people together in inspiring ways to acquire and create knowledge, to grow holistically, to act with passion and determination, and to embrace diversity and difference. Located in the Blue Ridge Mountains, Appalachian is one of 17 campuses in the University of North Carolina System. Appalachian enrolls more than 19,000 students, has a low student-to-faculty ratio and offers more than 150 undergraduate and graduate majors.