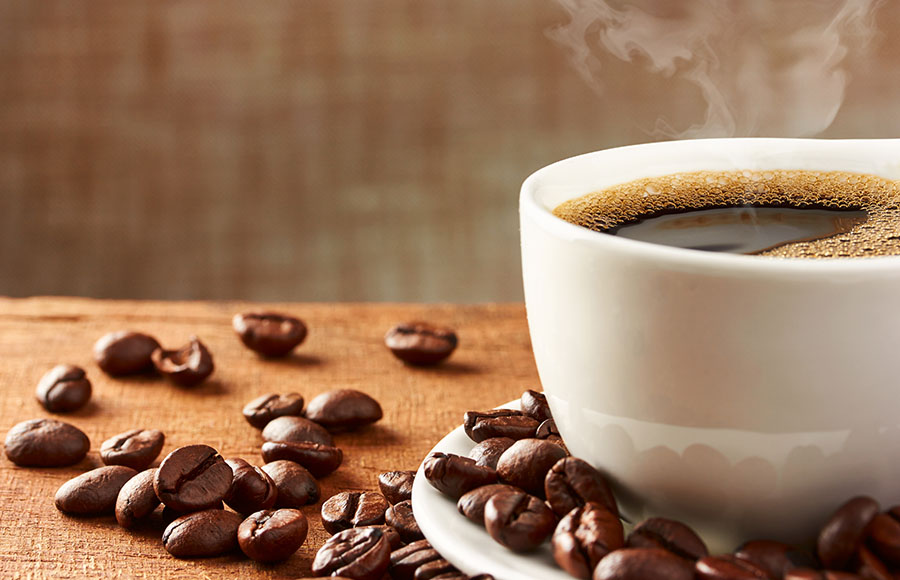 Posted June 26, 2019 at 2:56 p.m.
BOONE, N.C. — Beginning July 1, Appalachian State University's Campus Dining (formerly named Food Services) will operate Wired Scholar in Belk Library and Information Commons and Crossroads in Plemmons Student Union.
The coffee shops were previously operated by Danny Mauney, who also owns the local businesses Red Onion, The TApp Room and Red Moon Hospitality.
Director of Campus Dining Pam Cline said the transition will be "seamless," and that student favorites, including pastries from local bakeries Stick Boy Bread Company and Local Lion, and locally brewed coffee, will remain available.
The change to university ownership will allow the coffee shops to be further incorporated into student life, according to Associate Vice Chancellor of Campus Services John Eckman.
"We are including programming, student employment, extended hours during exams, feedback through Campus Dining's existing partnership with the Student Government Association, and an established relationship with students through dining advisory boards," he said.
"We are excited to partner with the Division of Student Affairs and the library to come up with new ideas that connect with students and meet their needs," Eckman said. "Campus Dining contributes to the student experience by providing food-driven experiences that align with the mission of the university, and we can now extend those experiences to the students, faculty and staff who come to the coffee shops."
"It is a natural fit to welcome the coffee shops into Campus Dining and continue to provide a space for community building, studying, entertainment and student programming," Cline said. "When students walk through the doors of our coffee shops, we want them to be able to get what they need and go on to conquer the rest of their day."
There are no plans to re-name the coffee shops.
Campus Dining is a self-operated service of Appalachian that is managed and staffed by state employees and Appalachian students. The funds generated from the department are invested back into the university and local community.
What do you think?
Share your feedback on this story.
About Campus Dining
Campus Dining is owned and operated by Appalachian State University and offers dining services tailored to the campus community's specific needs. With three dining facilities and daily catering events, Campus Dining provides opportunities for nourishment and also building and fostering relationships over shared meals and experiences. Campus Dining is committed to serving the Appalachian Community using sustainable practices such as local sourcing and contributing to campus composting and a constantly evolving partnership with the Office of Sustainability. Learn more at https://dining.appstate.edu.
About the Division of Student Affairs
The Division of Student Affairs at Appalachian State University is committed to the development of lifelong learners and leaders by engaging and challenging students within a culture of care and inclusion. The division consists of 16 units that offer activities and services to help students develop more fully by becoming global learners, fostering healthy relationships, appreciating diversity and different perspectives, understanding community responsibility, enhancing self-awareness, developing autonomy and living ethically. These units include the Career Development Center, Campus Activities, Office of Community-Engaged Leadership, Wellness and Prevention Services, Counseling and Psychological Services, Student Health Service, Parent and Family Services, University Housing, Student Conduct, University Recreation, Intercultural Student Affairs, Student Legal Clinic and Off-Campus Student Services, Electronic Student Services, Child Development Center, and Staff Development and Strategic Initiatives. Learn more at https://studentaffairs.appstate.edu.
About Appalachian State University
As the premier public undergraduate institution in the Southeast, Appalachian State University prepares students to lead purposeful lives. App State is one of 17 campuses in the University of North Carolina System, with a national reputation for innovative teaching and opening access to a high-quality, affordable education for all. The university enrolls more than 21,000 students, has a low student-to-faculty ratio and offers more than 150 undergraduate and 80 graduate majors at its Boone and Hickory campuses and through App State Online. Learn more at https://www.appstate.edu.