Posted Feb. 21, 2020 at 2:55 p.m.
BOONE, N.C. — The beat went on — and on — at Appalachian State University on Saturday as over 300 students cut loose for 15 hours at the university's annual Dance Marathon, raising a record-breaking $49,565 for three local nonprofit agencies: Western Youth Network (WYN), Parent to Parent Family Support Network-High Country (P2P FSN-HC) and the Watauga County Back 2 School Festival.
The annual fundraiser, begun 17 years ago, is organized by Appalachian and the Community Together (ACT) as a community service event. Each student participant is asked to raise $150 ($10 for each hour of the marathon) through various fundraisers prior to the event.
To keep the dancers motivated, ACT provided entertainment, including the a cappella group Ear Candy, along with Appalachian's Swing Dance Club, Entropy Dance Crew and the Royal Dynasty Majorette Dance Team, among several others. Students also had a chance to meet and interact with some of the beneficiaries of their efforts.
Dance Marathon 2020
Watch a clip of Appalachian State University students dancing at this year's Dance Marathon inside Legends Feb. 15. The event raised $49,565 in support of three local nonprofit agencies. Video submitted
Transcript
(Music and singing – "Sweet Caroline")
Kaaren Hayes '96, the P2P FSN-HC program director and outreach coordinator for Avery and Watauga counties, said the Dance Marathon is an important outreach event to connect students with families served by the program, which provides information and support to families who have a child with special needs or a chronic health condition.
"During the lunch break, the dancers sit with the families and listen to their personal stories. We also have posters displayed around the dance floor, and the students are invited to read about the children and leave notes for them," Hayes said.
Caroline Davis '16 '19, events and operations coordinator at WYN, also sees the Dance Marathon as an opportunity for WYN to share its community engagement with students.
"This fundraiser brings us more than just a monetary outcome; we gain supporters who may become volunteers and interns compelled by WYN's mission to transform the High Country by nurturing and empowering our children to live healthy and fulfilled lives," she said.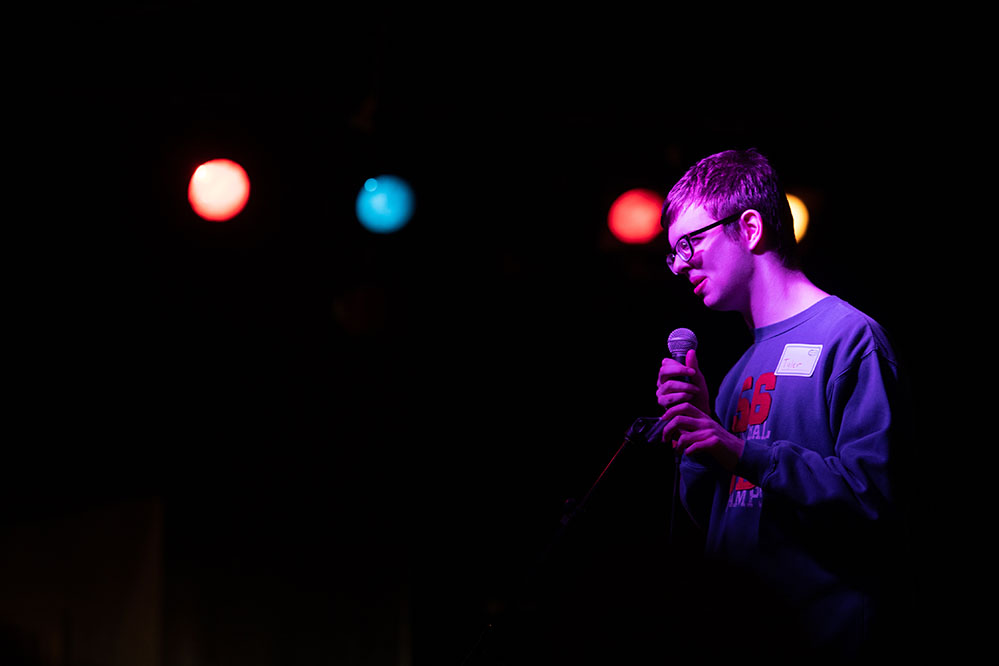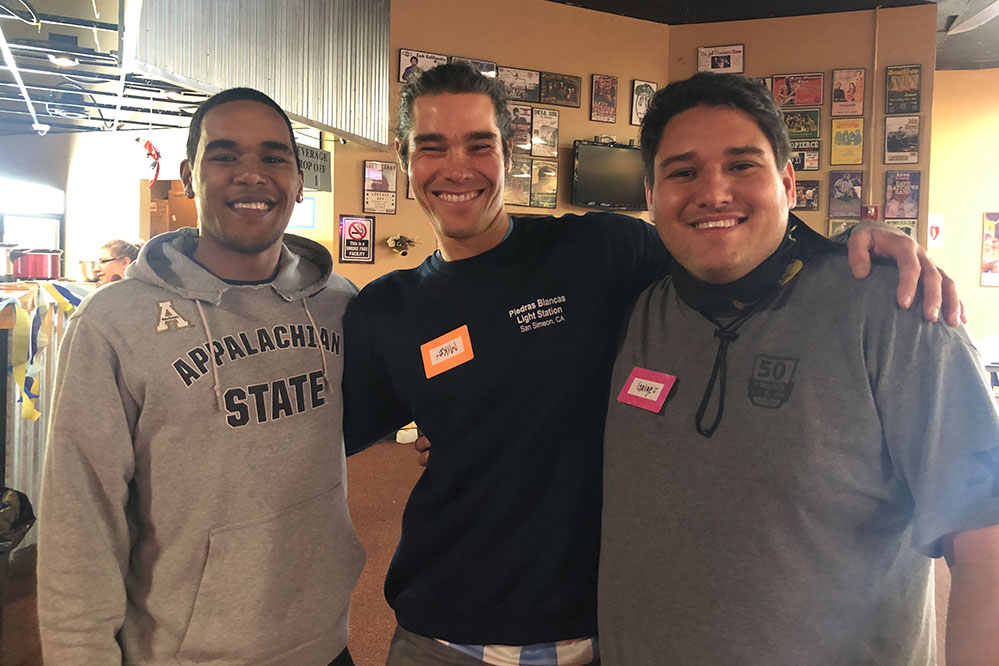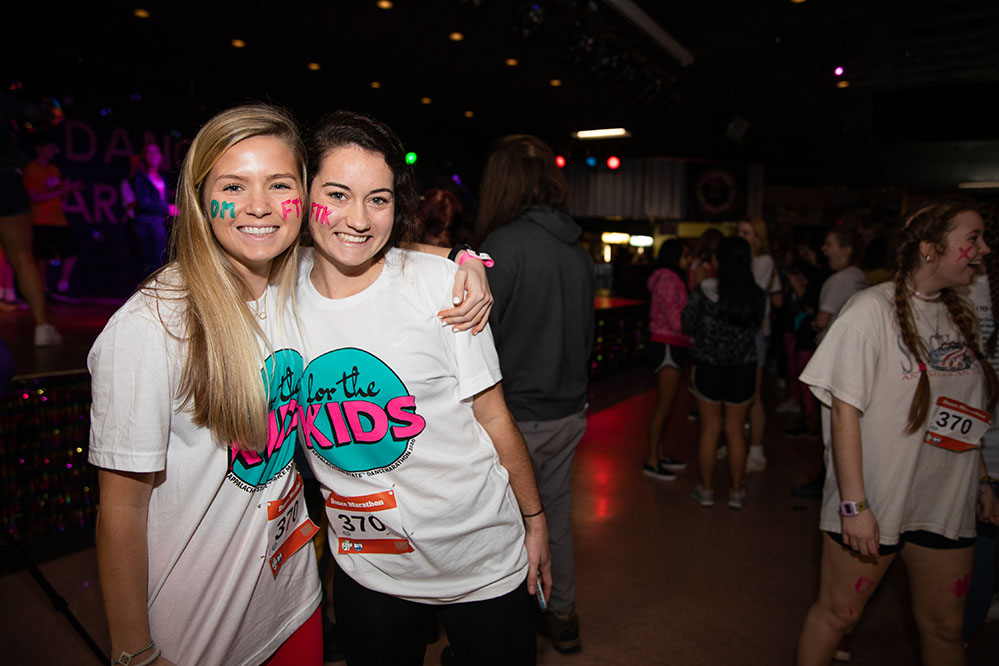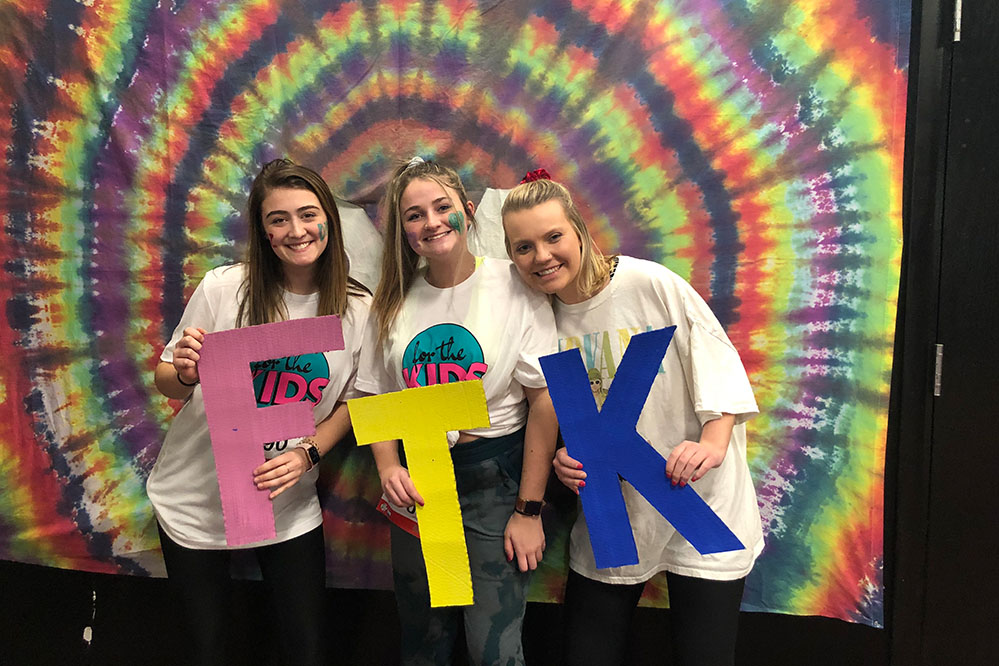 What do you think?
Share your feedback on this story.
About the Division of Student Affairs
The Division of Student Affairs at Appalachian State University is committed to the development of lifelong learners and leaders by engaging and challenging students within a culture of care and inclusion. The division consists of 16 units that offer activities and services to help students develop more fully by becoming global learners, fostering healthy relationships, appreciating diversity and different perspectives, understanding community responsibility, enhancing self-awareness, developing autonomy and living ethically. These units include the Career Development Center, Campus Activities, Office of Community-Engaged Leadership, Wellness and Prevention Services, Counseling and Psychological Services, Student Health Service, Parent and Family Services, University Housing, Student Conduct, University Recreation, Intercultural Student Affairs, Student Legal Clinic and Off-Campus Student Services, Electronic Student Services, Child Development Center, and Staff Development and Strategic Initiatives. Learn more at https://studentaffairs.appstate.edu.
About Appalachian State University
As the premier public undergraduate institution in the Southeast, Appalachian State University prepares students to lead purposeful lives as global citizens who understand and engage their responsibilities in creating a sustainable future for all. The Appalachian Experience promotes a spirit of inclusion that brings people together in inspiring ways to acquire and create knowledge, to grow holistically, to act with passion and determination, and to embrace diversity and difference. Located in the Blue Ridge Mountains, Appalachian is one of 17 campuses in the University of North Carolina System. Appalachian enrolls nearly 21,000 students, has a low student-to-faculty ratio and offers more than 150 undergraduate and graduate majors.