Posted May 22, 2020 at 11:30 a.m.
BOONE, N.C. — For Appalachian State University staff member Chuck Ford, 12 years of military service came full circle when Appalachian Chancellor Sheri Everts selected him to place an honorary wreath at Appalachian's Veterans Memorial to commemorate Memorial Day — a day recognizing those who have died in service to their country.
"I was very honored when the Chancellor contacted me," Ford said. "Most people who serve — and their families — have a special and personal understanding of what these occasions truly mean and represent."
Long before Ford joined Appalachian in his current role as director of App Catering and assistant director of Campus Dining, he served two active-duty years in the U.S. Navy as a flight deck director on the USS Dwight D. Eisenhower, homeported in Norfolk, Virginia, and 10 years in the U.S. Navy Reserve.
He joined the U.S. Navy right out of high school, hoping to find a career path, and said the military gave him the direction he needed.
"The proudest part of my job in the military was waking up every day knowing that I was serving my country," Ford said. "A willingness to serve has always been a core value for me and has helped me be successful in so many aspects of my life."
A Blowing Rock native, Ford took his first job at the age of 14 as a dishwasher in a local restaurant. From there, he said, aside from his time on active duty in the Navy, he worked his way through the ranks of the food and beverage industry in various states.
"I grew up as an App State fan, so when an opportunity presented itself for my current role, I happily jumped on it!" Ford said.
In his work at Appalachian, Ford coordinates with clients across campus — from executive leadership and university administration, to academic departments, the Department of Athletics, Appalachian's Alumni Association and student groups. He said his time in the military significantly influences his daily work.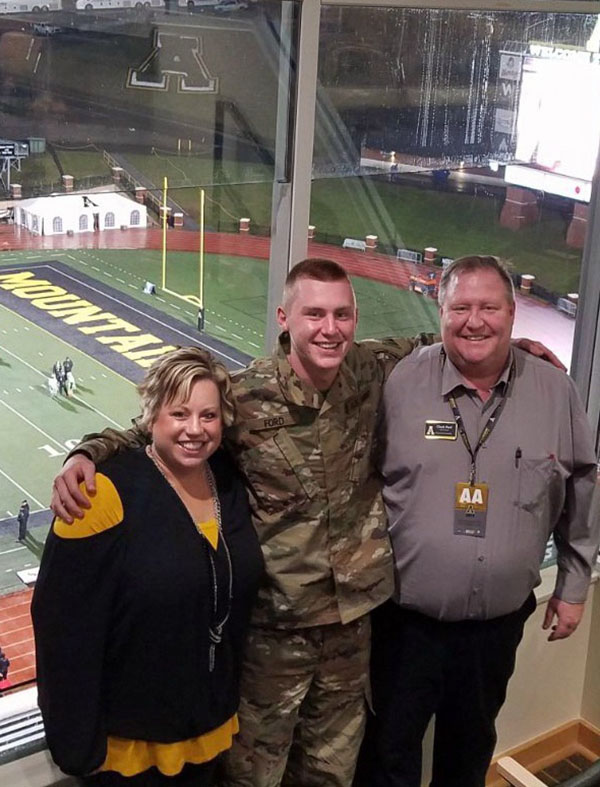 His lifetime of service to his country and his clients has also inspired the next generation of his family: Two of his sons are currently in the armed forces. Ford admits that while he had a great experience in the military, he never thought his stories would influence his sons to volunteer.
Ford's middle son, Chase Ford, serves in the U.S. Coast Guard and is stationed on the USCG Tahoma in Kittery, Maine, and his youngest son, Cameron Ford, serves in the U.S. Army and is stationed in Poland with the 3rd Infantry Division out of Fort Stewart, Georgia.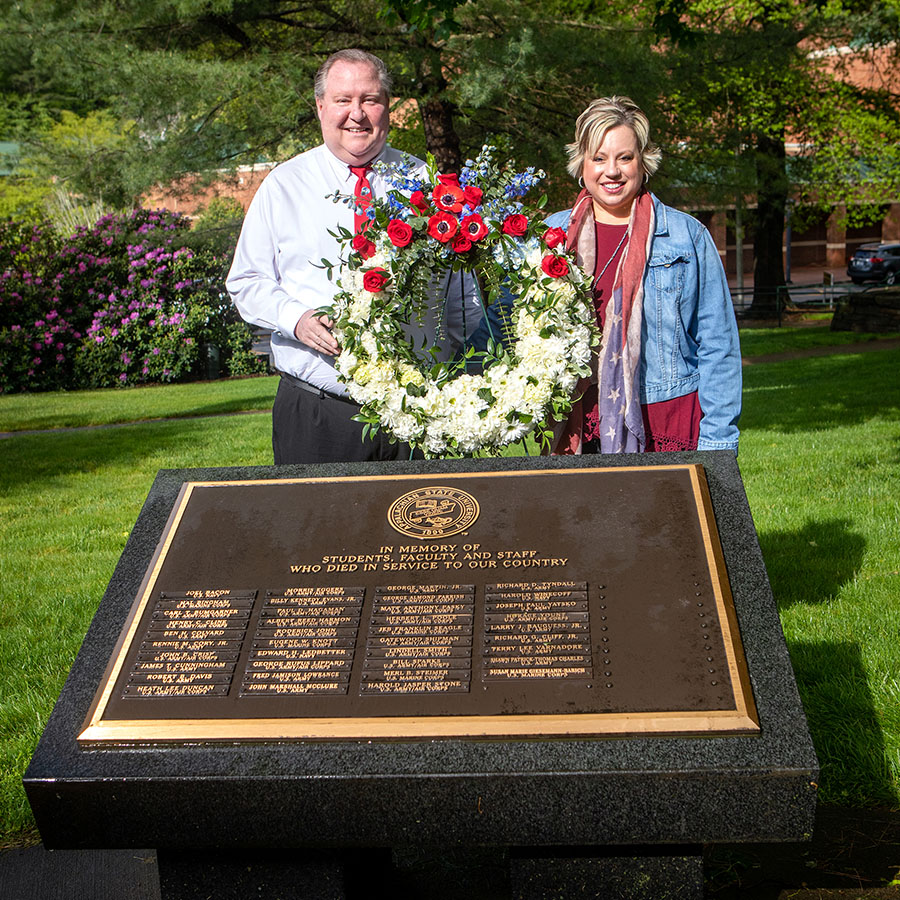 What do you think?
Share your feedback on this story.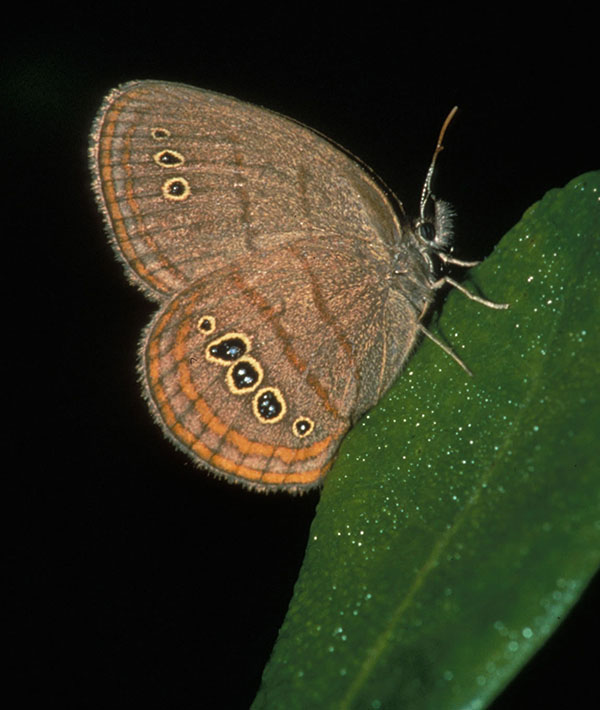 'Saint Francis's Satyr Butterfly'
How Memorial Day is commemorated
About Campus Dining
Campus Dining is owned and operated by Appalachian State University and offers dining services tailored to the campus community's specific needs. With three dining facilities and daily catering events, Campus Dining provides opportunities for nourishment and also building and fostering relationships over shared meals and experiences. Campus Dining is committed to serving the Appalachian Community using sustainable practices such as local sourcing and contributing to campus composting and a constantly evolving partnership with the Office of Sustainability. Learn more at https://dining.appstate.edu.
About Appalachian State University
As the premier public undergraduate institution in the Southeast, Appalachian State University prepares students to lead purposeful lives as global citizens who understand and engage their responsibilities in creating a sustainable future for all. The Appalachian Experience promotes a spirit of inclusion that brings people together in inspiring ways to acquire and create knowledge, to grow holistically, to act with passion and determination, and to embrace diversity and difference. Located in the Blue Ridge Mountains, Appalachian is one of 17 campuses in the University of North Carolina System. Appalachian enrolls nearly 21,000 students, has a low student-to-faculty ratio and offers more than 150 undergraduate and graduate majors.