Posted Oct. 29, 2020 at 3:45 p.m.
BOONE, N.C. — For Kameron Neal '14, the path to a career as a multidisciplinary artist began with his first assignment at Appalachian State University — creating a poster about accomplished graphic designer Paula Scher for an introductory graphic design course.
Four years later, after graduating from App State with a Bachelor of Fine Arts in graphic design, Neal's assignment came full circle: He moved to New York City and landed a job working for Scher as a graphic designer at The Public Theater — a premier, off-Broadway venue that launched productions such as "Hamilton: An American Musical."
At The Public, Neal, originally from Raleigh, was responsible for creating publicity materials for the theater's productions, including those for its Shakespeare in the Park program and Joe's Pub venue, as well a production starring Tony Award-winner Phylicia Rashad.
Since, Neal's talent has broadened beyond graphic design to performance art, videos and motion graphics. He is the recipient of a New York Foundation for the Arts 2020 fellowship and was hired by Broadway actor and singer Billy Porter to direct and create the lyric video for Porter's modern rendition of the 1967 song "For What It's Worth."
Student field trips to New York City offered Neal insights into what a life of art and design could be like.
"I recognize how essential my experience in New York was — seeing artists, existing in the city, and hearing about careers and possibilities," Neal said. "Without making those trips to New York as a student … I think my path would have been very different."
Expanding artistic skills
While a student, Neal worked at App State's Smith Gallery under the supervision of then-gallery manager Jody Servon, a professor and the Sharpe Chair of Fine and Applied Arts in the Department of Art.
"Kameron had a lot of creative license when working for the Smith Gallery, and we encouraged him to be innovative and test out different ideas," Servon said. "The work he produced was put in the 'real world' on posters, vinyl, postcards and other promotional materials for the gallery's programs and exhibitions."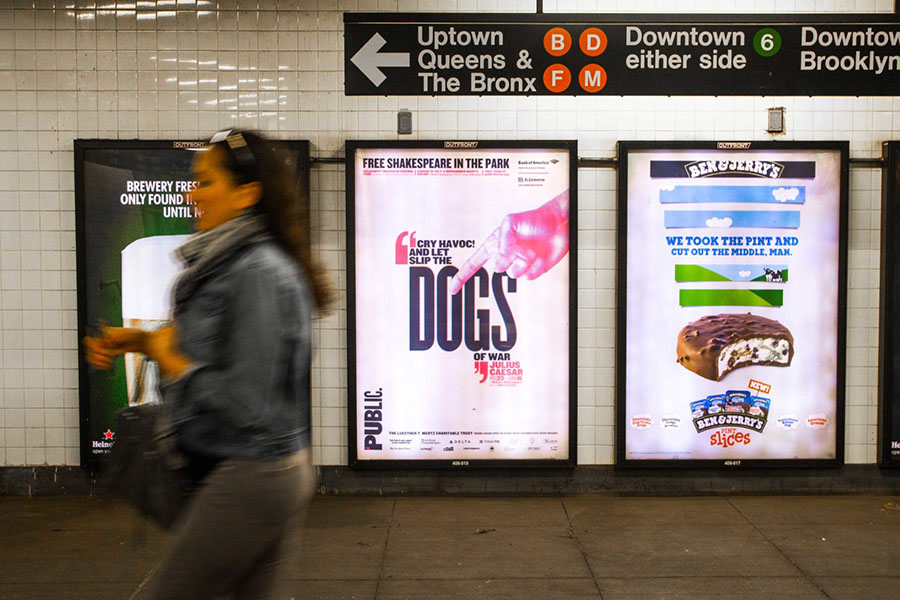 Servon has since worked with Neal on some of her own art, including "Saved: Objects of the Dead" — a collaborative photo and poetry project between Servon and Lorene Delany-Ullman, poet and English lecturer at University of California, Irvine.
Neal said exploring different artistic paths while in college expanded his experience as an artist. "As an art student at Appalachian, I was able to explore many different things. I studied fibers and painting and dove into other mediums. One of the last classes I took was a motion graphics class with a video component."
"Most recently, I've been calling myself a multidisciplinary designer, but studying graphic design at Appalachian is the core from which all of my practice now comes," Neal said. "I want my work to make people think. If you see something that I've made, and it makes you take a moment or reflect on it later, then I feel like it's a success."
What do you think?
Share your feedback on this story.
About the Department of Art
One of seven departments housed in the College of Fine and Applied Arts, the Department of Art at Appalachian State University prepares students to explore art, identity, expression and creative problem-solving while challenging them to go beyond their previous limits by discovering new connections to culture. The department offers degrees in art and visual culture, art education, graphic design, studio art, photography and graphic communications management, with minors in art history, studio art, photography and graphic communications management. Learn more at https://art.appstate.edu.
About the College of Fine and Applied Arts
Appalachian State University's College of Fine and Applied Arts is a dynamic and innovative group of seven academic departments, bringing together a variety of perspectives, experiences and real-world education to provide unique opportunities for student success. The college has more than 3,000 undergraduate and graduate majors. Its departments are Applied Design, Art, Communication, Military Science and Leadership, Sustainable Development, Sustainable Technology and the Built Environment, and Theatre and Dance. Learn more at https://faa.appstate.edu.
About Appalachian State University
As the premier public undergraduate institution in the Southeast, Appalachian State University prepares students to lead purposeful lives. App State is one of 17 campuses in the University of North Carolina System, with a national reputation for innovative teaching and opening access to a high-quality, affordable education for all. The university enrolls more than 21,000 students, has a low student-to-faculty ratio and offers more than 150 undergraduate and 80 graduate majors at its Boone and Hickory campuses and through App State Online. Learn more at https://www.appstate.edu.