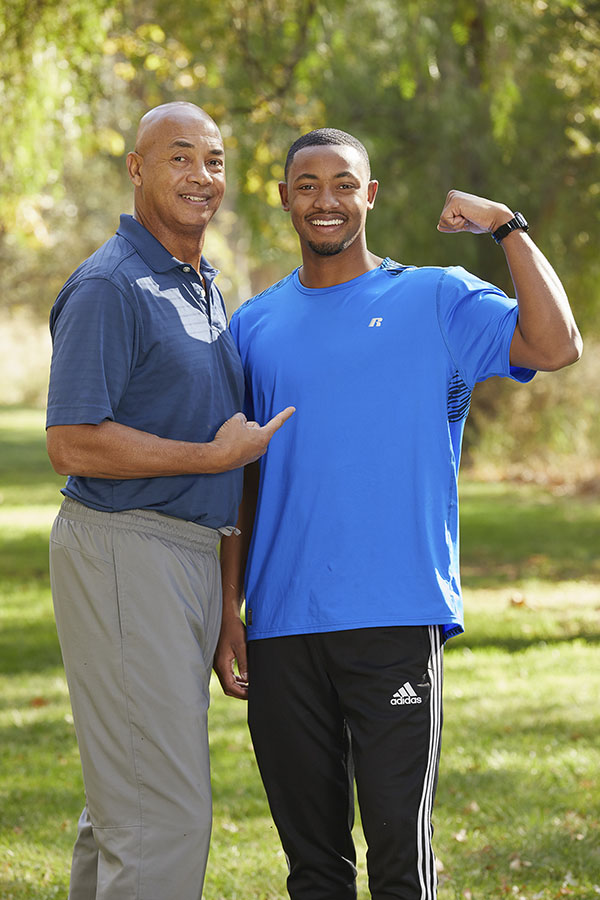 Posted Nov. 19, 2020 at 3:19 p.m.
BOONE, N.C. — Appalachian State University alumnus Frank Eaves '16 tries to make every experience a winning experience — whether as a student-athlete, in his sales career or walking a tightrope as a competitor on "The Amazing Race," an Emmy Award-winning television reality series.
Eaves, who earned a Bachelor of Science in business administration in management from App State, works at Blue Grass Motorsport in Louisville, Kentucky, where he specializes in selling luxury automobiles.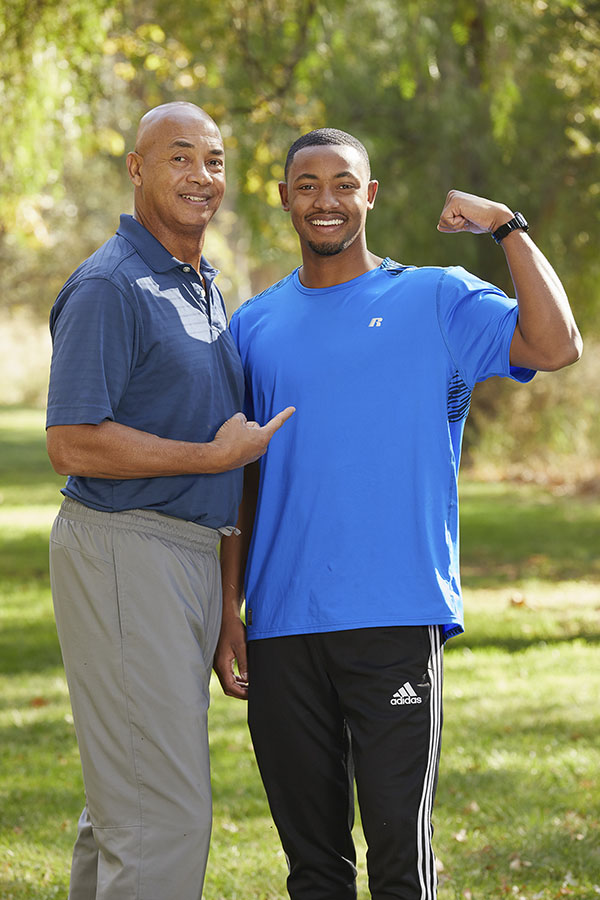 He teamed up with his father, Jerry Eaves — a former NBA player and coach who is a current collegiate basketball coach and talk show host in Louisville — to appear on the 32nd season of "The Amazing Race," currently airing on CBS.
On the show, 11 teams travel around the world, completing physical and mental challenges to find clues that lead them to their next destination. The team that arrives last at each episode's final destination is eliminated from the competition.
Eaves and his father competed against teams that included former NFL players, professional volleyball players, Olympian track stars and an assortment of other adventure seekers. The Eaves team traveled to the Caribbean nation of Trinidad and Tobago, as well as Colombia and Brazil — performing challenges such as swimming in the ocean to locate underwater clues, racing with goats, performing circus stunts and searching for clues in a salt mine — before they were eliminated at the end of the third episode.
Participating in "The Amazing Race" was life-changing for Eaves, he said. "I was able to visit places in the world where people have very little. Seeing how happy they seemed with what they have … I feel like we've lost sight of that in the U.S. The experience opened my eyes to taking in every moment for what it is and being grateful."
No stranger to competition
Prior to filming the show, Eaves was no stranger to competition. He played basketball for four seasons at App State and, during his senior year, he led the Mountaineers team with an average of more than 18 points per game. After graduating, he played professionally for the British Basketball League for a year.
Majoring in management with a minor in advanced entrepreneurship was a natural fit for him, Eaves said.
"I've always been business-minded and my goal is to run my own business," he said. "Even as a kid, I'd try to think of ways to turn $10 into $20. Dr. Heather Dixon-Fowler was my favorite teacher and I had her for a number of classes."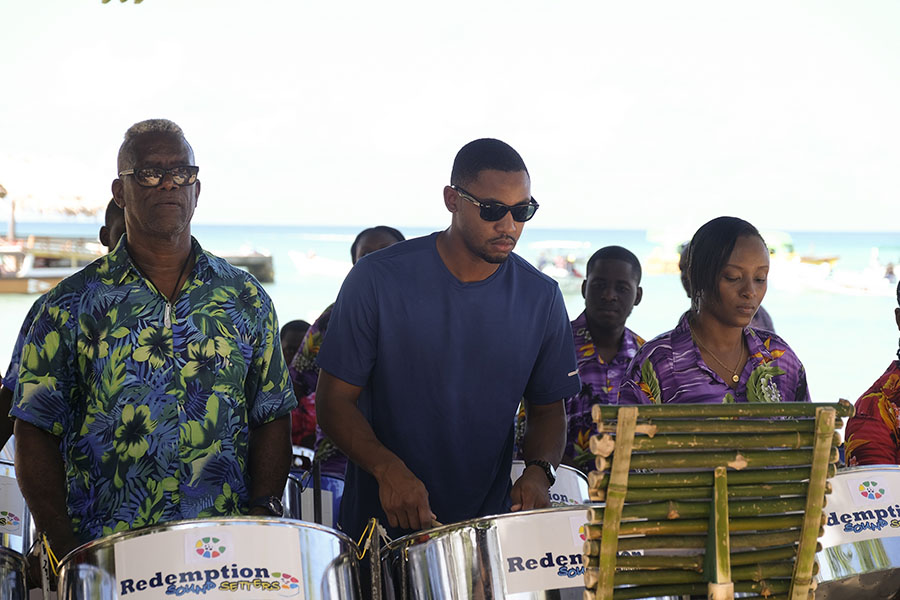 Dixon-Fowler, who is a professor in and department chair of App State's Department of Management, helped Eaves secure a job shadowing opportunity at Blue Grass Motorsport.
"I recognized early on that Frank had a competitive and creative drive — both on and off the court," Dixon-Fowler said. "That, along with his entrepreneurial spirit and work ethic, was a combination I knew would contribute to his success in all aspects of life."
"Our classes were very real-world," Eaves said. "We learned to write business plans and how to present in front of others and get certain messages across. We did surveys, got out in the community and applied the principles we were learning. I use those skills every day in my job, in the way I portray myself to my current and future customers."
Eaves said his experiences as a Mountaineer and as an automobile salesperson are similar.
"My job is very competitive. Everyone has to be their best on a personal basis to make the team the best collectively. At App State it was competitive on the basketball court and also in the classroom. That atmosphere and the skills I learned help me in what I do now — striving to do my best and contributing to the team."
What do you think?
Share your feedback on this story.
About the Department of Management
The Department of Management offers undergraduate and graduate degree programs to prepare students for managerial responsibilities in today's dynamic environment. Learn more at https://management.appstate.edu.
About the Walker College of Business
The Walker College of Business at Appalachian State University delivers transformational educational experiences that prepare and inspire students to be ethical, innovative and engaged business leaders who positively impact our community, both locally and globally. The college places emphasis on international experiences, sustainable business practices, entrepreneurial programs and real-world applications with industry. Enrolling approximately 3,000 undergraduates in 10 majors and more than 180 graduate students in three master's programs, Walker College has the highest enrollment of full-time undergraduate students in the University of North Carolina System. Walker College is accredited by AACSB International — the premier global accrediting body for business schools. Learn more at https://business.appstate.edu.
About Appalachian State University
As the premier public undergraduate institution in the Southeast, Appalachian State University prepares students to lead purposeful lives. App State is one of 17 campuses in the University of North Carolina System, with a national reputation for innovative teaching and opening access to a high-quality, affordable education for all. The university enrolls more than 21,000 students, has a low student-to-faculty ratio and offers more than 150 undergraduate and 80 graduate majors at its Boone and Hickory campuses and through App State Online. Learn more at https://www.appstate.edu.