Posted Aug. 20, 2021 at 3:57 p.m.
BOONE, N.C. — Welcome events, classes, free popsicles and a few inches of rain. Fall semester at Appalachian State University kicked off Monday with a flurry of memorable activities.
Welcome to App events began Aug. 9 during move-in week and continued through the first week of classes to provide new and continuing students a chance to connect with one another and learn about opportunities on campus.
"With classes underway, it's been a busy and exciting week at App State," said Chancellor Sheri Everts. "Classrooms, the Student Union, the library and Sanford Mall are filled with students, and the energy on campus is high."
On the way to their first classes on Monday, students were treated to popsicles by members of the Appalachian Police Department (APD). "It put a huge smile on everyone's face," said Cashae Cook, APD's diversity, inclusion and community engagement officer. "I think everyone on Sanford Mall had a popsicle."
Students' enthusiasm carried over into the classroom, said Heather Custer, a senior lecturer in App State's Department of English. "It is really awesome to be in front of students again. There is a different energy when we're together in the same physical space," she said.
Custer acknowledged a difference in the perspectives of incoming students this fall. "This is a group who spent most of their senior year in high school online. I'm eager to get the students writing and interacting with one another," she said.
Peyton Teer, a senior majoring in psychology, said he felt like a new student. When he transferred to App State last year, he took most of his classes online. "It's definitely better being on campus," he said, "I feel like I can engage more when learning in an in-person setting."
Even the effects of Tropical Depression Fred, which brought flash flooding to the area, did not dampen spirits. Rowen Todd, a first-year recreation management major, and Boone native, said the bridge in his backyard was covered with water, "which has happened only twice in my lifetime," but that he was "absolutely prepared" with an umbrella and rain jacket.
On campus, Rankin Science Building and Edwin Duncan Hall experienced some flooding Tuesday evening. The environmental services staff from App State's Facilities Operations worked overnight to mop, clean and restore the buildings prior to classes the next morning.
As a new student, Todd said the university's welcome events — including Black and Gold Traditions held at Kidd Brewer Stadium and the late-night pancake breakfast sponsored by Campus Activities — helped him connect. Todd also attended the Club Expo on Sunday and signed up to join a couple of clubs.
App State students have more than 400 clubs and organizations with which to be involved — with offerings that include sports, diversity and academic opportunities.
App State's Team Sunergy is one such student-driven operation. Team members had plenty to celebrate on their recent return to Boone after winning first place in the 2021 American Solar Challenge.
Early Thursday, Team Sunergy rolled App State's Cruiser Class car, ROSE, into place in front of the B.B. Dougherty Administration Building on the App State campus. In a brief ceremony, Chancellor Sheri Everts congratulated the team members as they presented her with trophies won at the 2021 American Solar Challenge as well as the Formula Sun Grand Prix.
Complete with an APD escort, team driver Reid Kerr, a senior majoring in sustainable technology, took ROSE for a victory lap down Hardin, King, Depot and Rivers streets — sharing the campus celebration with the community.
Catch the excitement of the new semester in this photo gallery.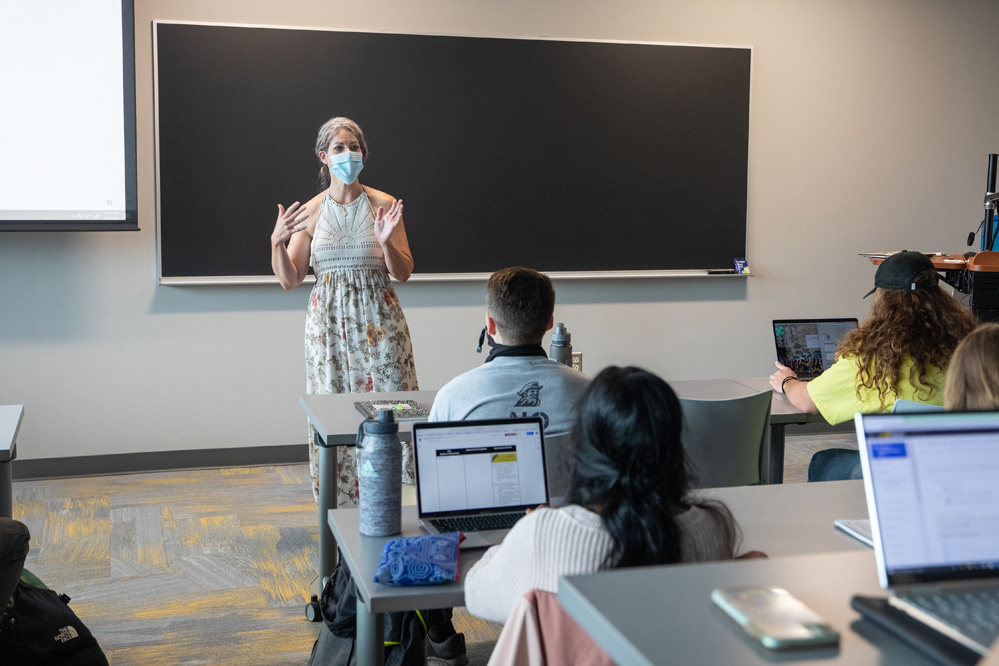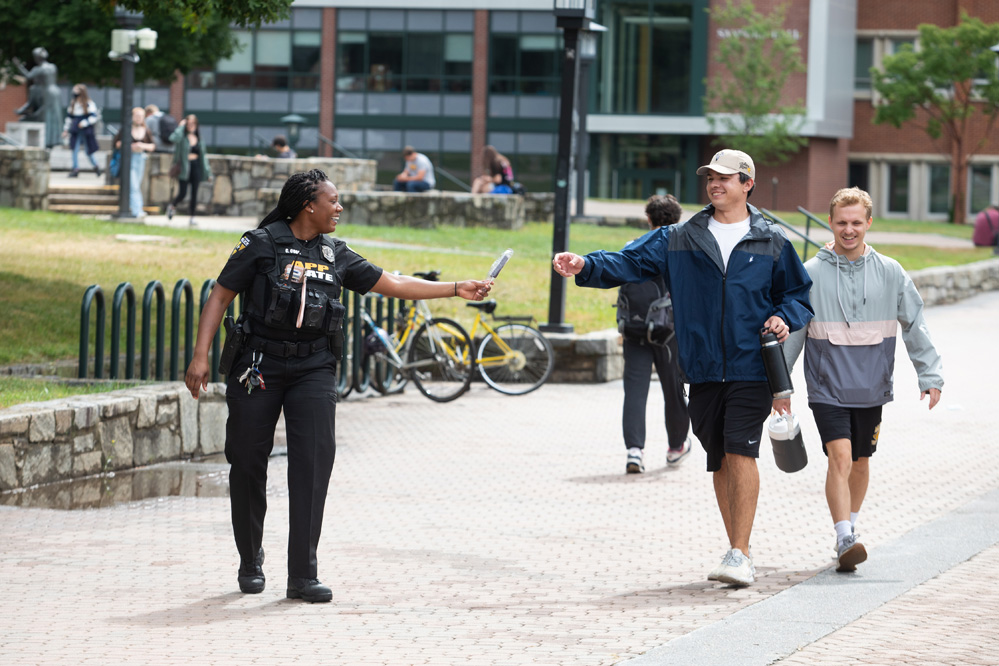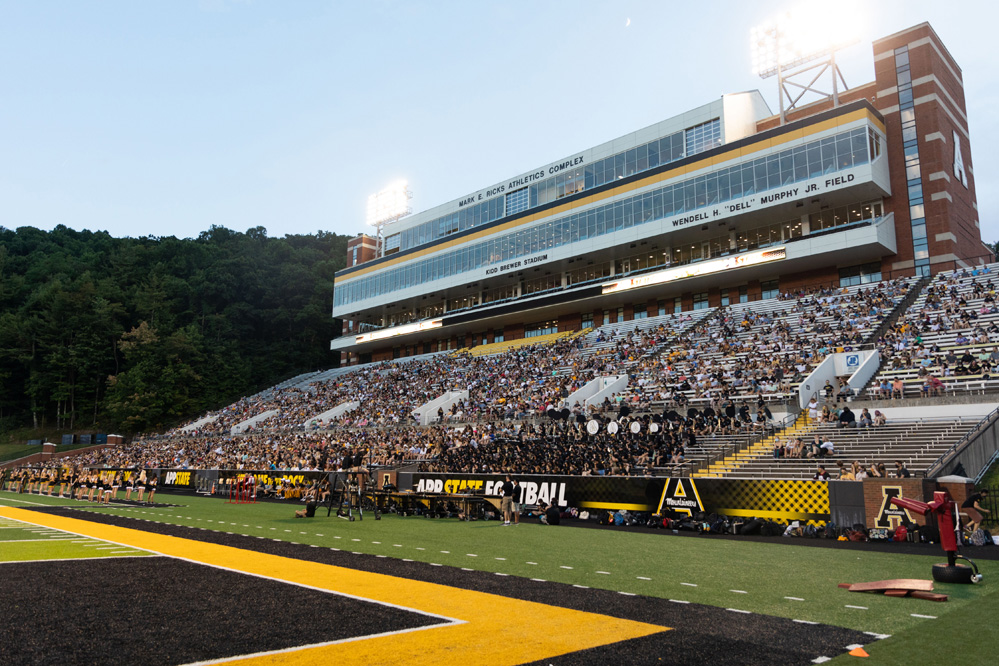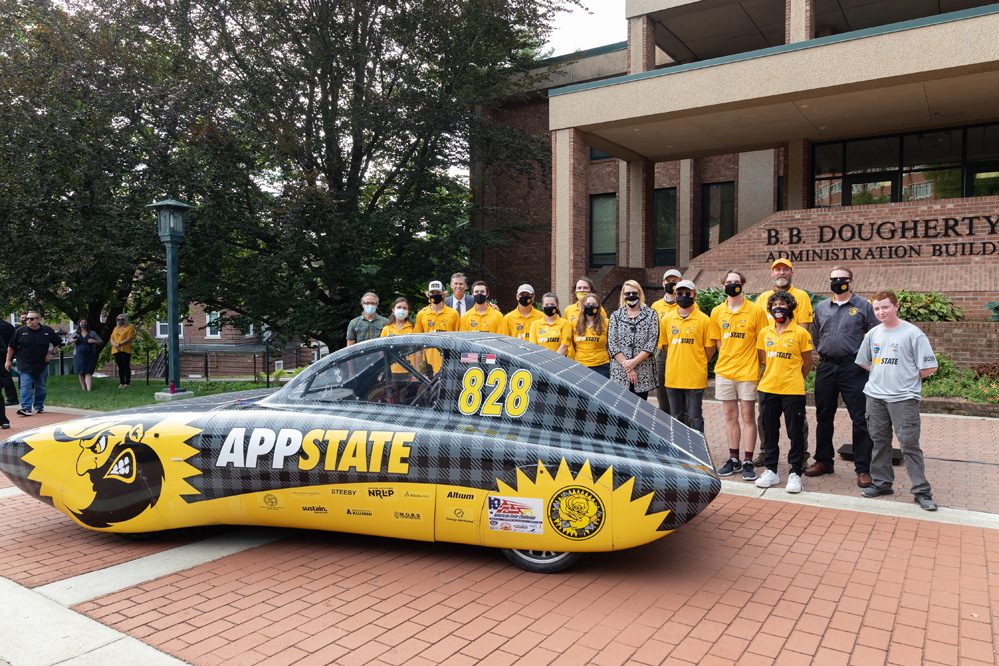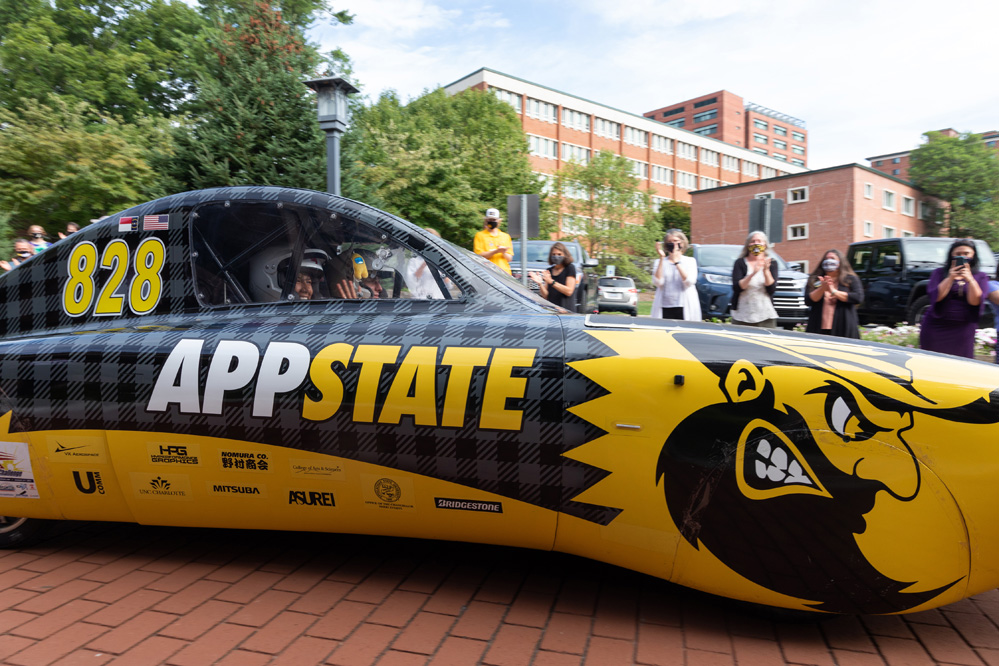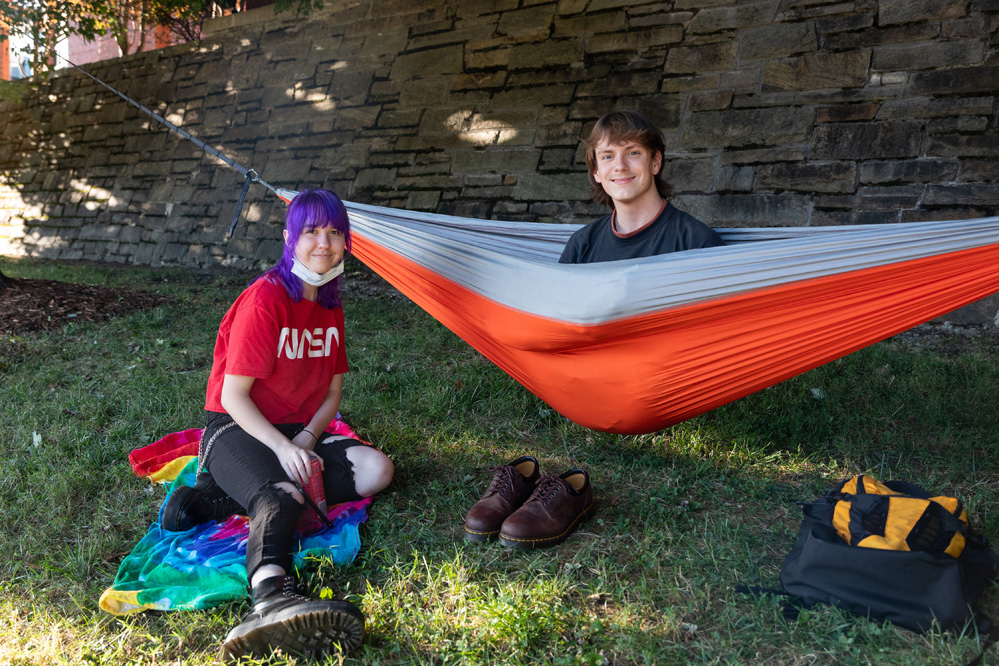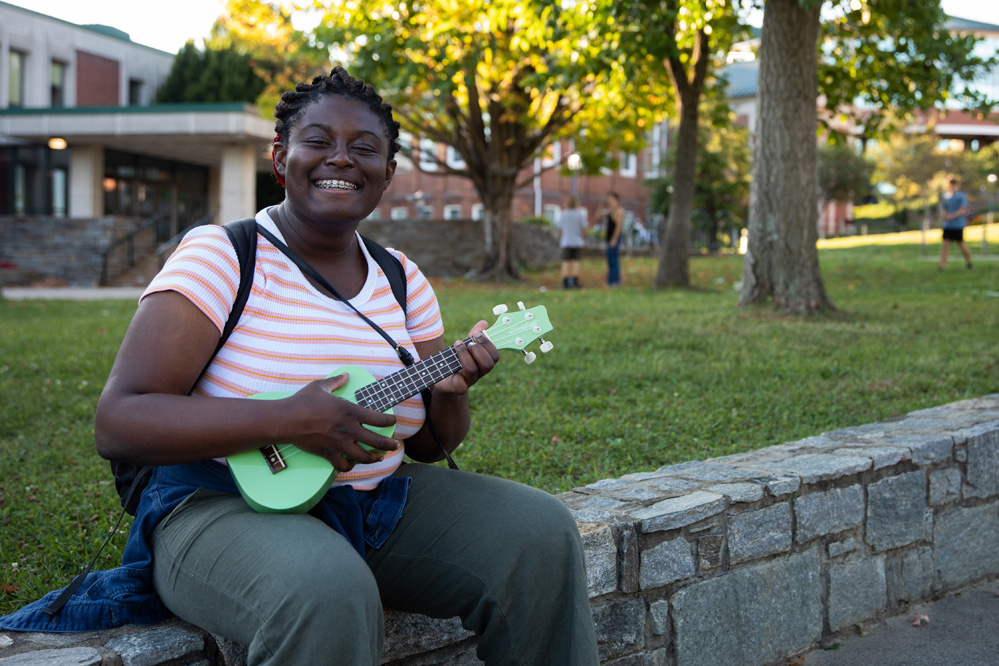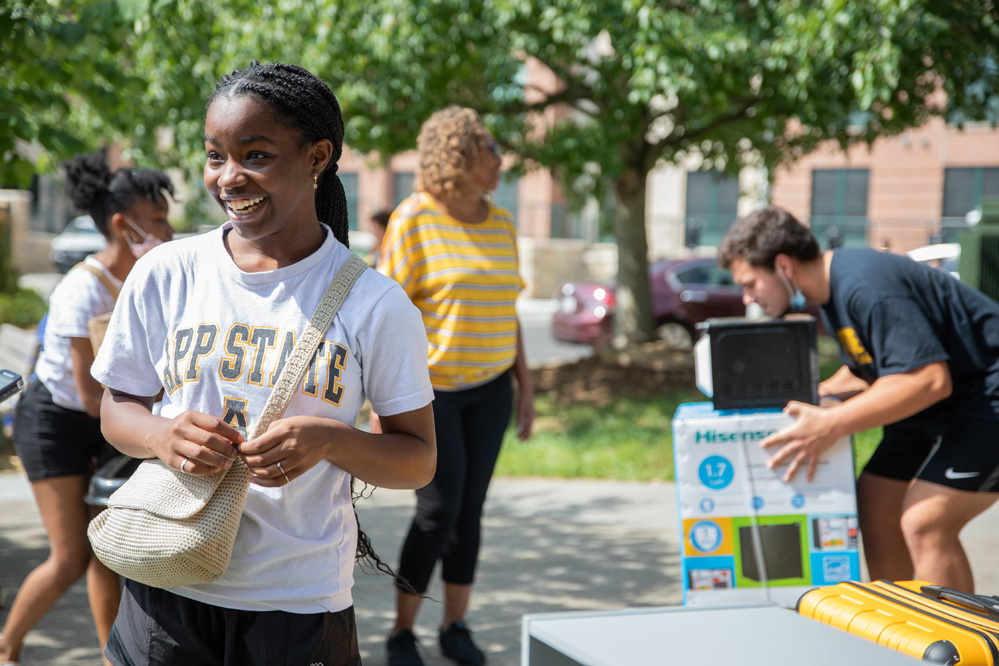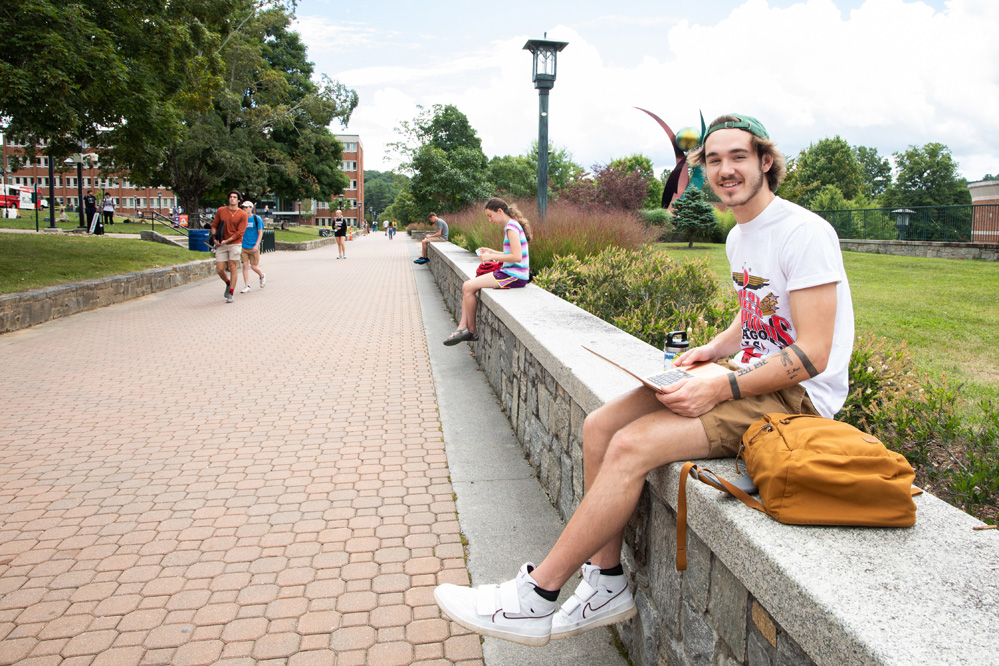 What do you think?
Share your feedback on this story.
About Appalachian State University
As the premier public undergraduate institution in the Southeast, Appalachian State University prepares students to lead purposeful lives as global citizens who understand and engage their responsibilities in creating a sustainable future for all. The Appalachian Experience promotes a spirit of inclusion that brings people together in inspiring ways to acquire and create knowledge, to grow holistically, to act with passion and determination, and to embrace diversity and difference. Located in the Blue Ridge Mountains, Appalachian is one of 17 campuses in the University of North Carolina System. Appalachian enrolls nearly 21,000 students, has a low student-to-faculty ratio and offers more than 150 undergraduate and graduate majors.