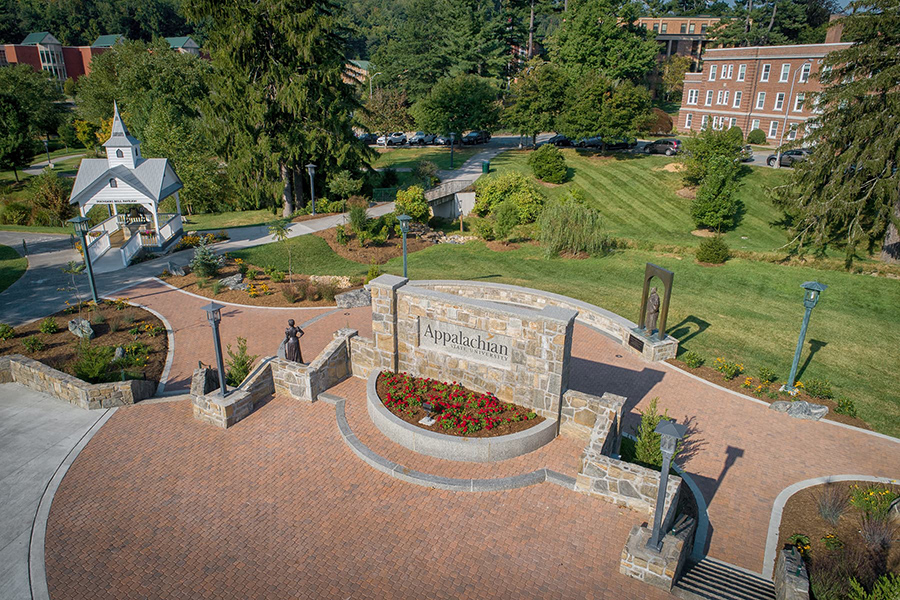 Posted July 6, 2022 at 10:45 a.m.
BOONE, N.C. — Appalachian State University alumni have often said that once you become part of the Mountaineer community, you never truly leave. While many share this sentiment, some alumni have bolstered these connections by consistently donating to and supporting their alma mater for more than 50 years.
Their legacy of giving has provided countless benefits and opportunities for members of the campus and surrounding communities, including:
allowing generations of current and future students to pursue their educational aspirations with less student debt, making an App State education both accessible and affordable;
supporting students' athletics success; and
enriching the university and Greater Boone community with arts programming and cultural resources.
"Education changes lives, and these families exemplify that," App State Chancellor Sheri Everts said. "The significance of their generosity cannot be overstated. Decade after decade, they have given generously of their time, advocacy and financial resources to help ensure a bright future for our students, university and community."
Roughly two dozen donor families, who represent App State alumni and former university employees, as well as local and regional leaders in education and technology, have contributed to support the entirety of the App State Experience — from scholarships and academic resources, to athletics, summer programs and beyond.
"For so many of our donors, App State is where they earned degrees, met their spouses, made lifelong friends and found their career paths," said Jane Barghothi, vice chancellor of university advancement. "They often tell us they want to do for the university what the university has done for them, and we are thrilled to help them find ways to uplift future generations of Mountaineers."
A legacy of giving
Nanci Tolbert Nance '73 said she and her husband, Larry Nance '62 '63, have given to the university for 50 years because the university gave them "solid foundations on which to build successful careers." They both believe the best way to show their gratitude is to give back to their alma mater.
A.C. Larrimore '54 '77, who has also given for 50 years, said he has consistently donated to the university because "I have gotten way more from Appalachian than I've ever given."
Read on to learn more about the Nances, Larrimore and their alumni peers.
What do you think?
Share your feedback on this story.
About University Advancement
Appalachian State University's Division of University Advancement supports and encourages the university's mission by engaging alumni, friends and the greater community. University Advancement staff help connect these constituents with Appalachian through one-on-one contact and special programming, thereby securing the resources necessary to create the best possible learning environment for Appalachian students and to positively impact the community, region and state. The division incorporates the offices of Alumni Affairs, Development and the Appalachian State University Foundation Inc. Learn more at http://give.appstate.edu.
About Appalachian State University
As the premier public undergraduate institution in the Southeast, Appalachian State University prepares students to lead purposeful lives. App State is one of 17 campuses in the University of North Carolina System, with a national reputation for innovative teaching and opening access to a high-quality, affordable education for all. The university enrolls more than 21,000 students, has a low student-to-faculty ratio and offers more than 150 undergraduate and 80 graduate majors at its Boone and Hickory campuses and through App State Online. Learn more at https://www.appstate.edu.