Posted Dec. 19, 2022 at 3:25 p.m.
BOONE, N.C. — Appalachian State University recognized nearly 1,500 graduates during its Fall Commencement ceremonies held Dec. 16 at the Holmes Convocation Center.
At three ceremonies, the university conferred degrees to 1,495 graduates — 1,335 undergraduate students from six colleges and schools and 160 graduate students from the Williams School of Graduate Studies, including six doctoral students. Recordings of the ceremonies are available on App State's commencement website.
Chancellor Sheri Everts presided over the ceremonies, and Provost and Executive Vice Chancellor Heather Hulburt Norris presented the candidates for graduation. C. Philip Byers, a University of North Carolina System Board of Governors member, shared congratulatory remarks on behalf of the board.
"As App State students, you have learned to innovate and to be tenacious," Everts said in her address to the graduates. "As App State graduates, you will be uniquely positioned to adapt, to lead and to serve in a world that is perpetually evolving. You will make real and powerful differences in your communities and beyond."
"I commend each of you on reaching this educational milestone and look forward with hope to the possibilities you take out into the world — a world that holds a brighter future, because of you," she added.
Byers brought greetings from the UNC Board of Governors, the UNC System Office and the App State Board of Trustees.
"Your education at Appalachian State University has provided you the knowledge and skills you need to achieve the goals and dreams you set forth, and your futures are beckoning," Byers said. "Remember the invaluable education you have received from Appalachian State University."
In her introductions, Norris thanked multiple individuals and groups for their roles in the commencement ceremonies, and she also recognized Mountaineer alumni, student veterans, military-affiliated students and first-generation college students who were in attendance.
"Today, we celebrate your hard work, perseverance and success," Norris said. "I am thrilled to help honor each of you during this most joyous occasion."
App State's commencement ceremonies concluded with a special performance of the university's alma mater, prerecorded by former App State student, Grammy Award-winner and two-time Country Music Association Entertainer of the Year Luke Combs.
Graduates represented each of the university's academic colleges as they walked across the commencement stage: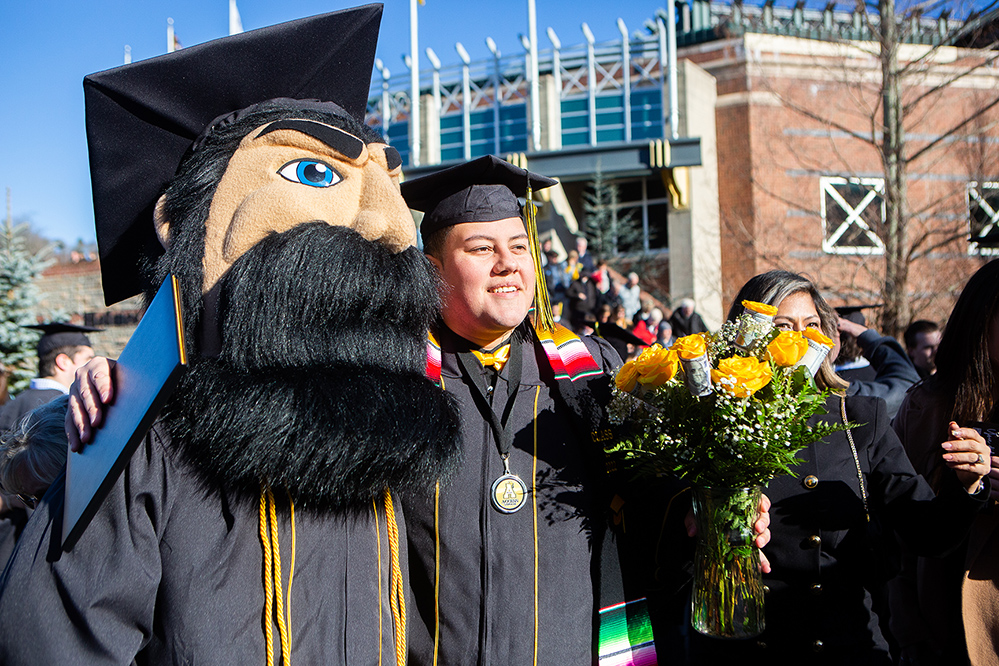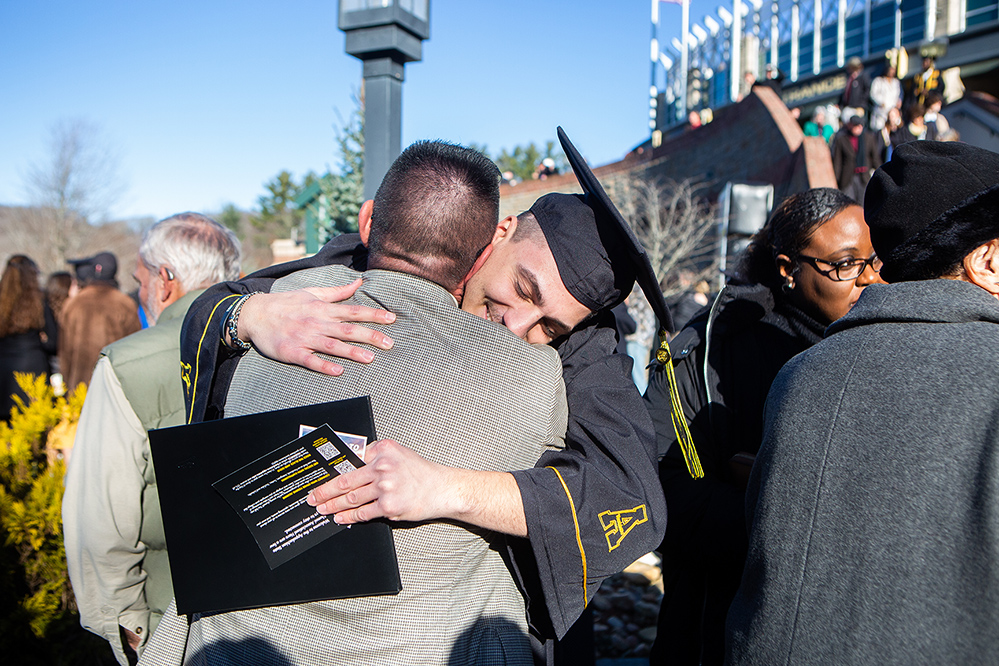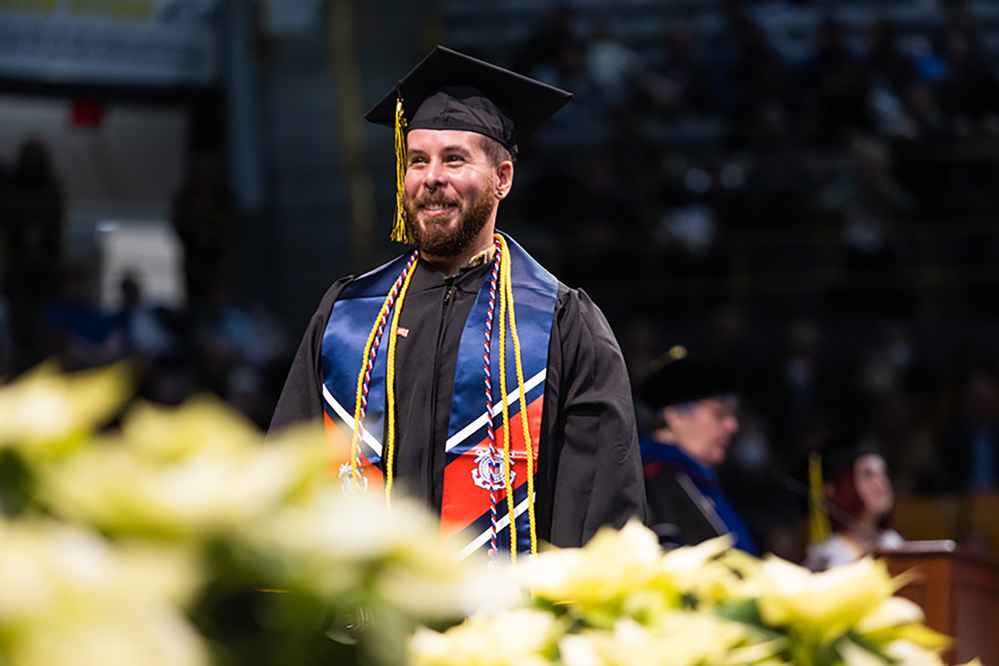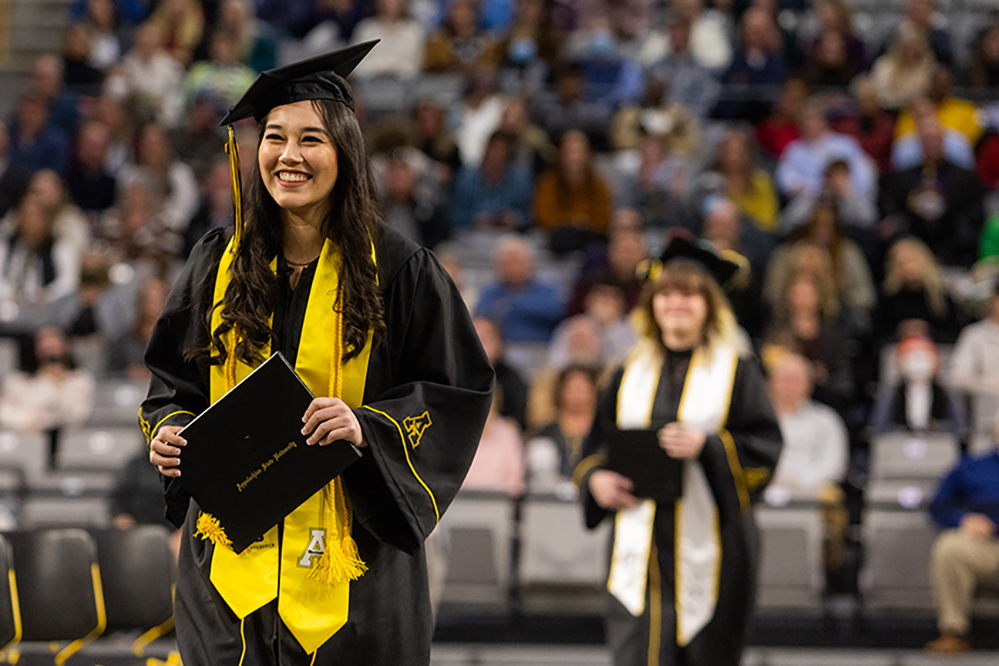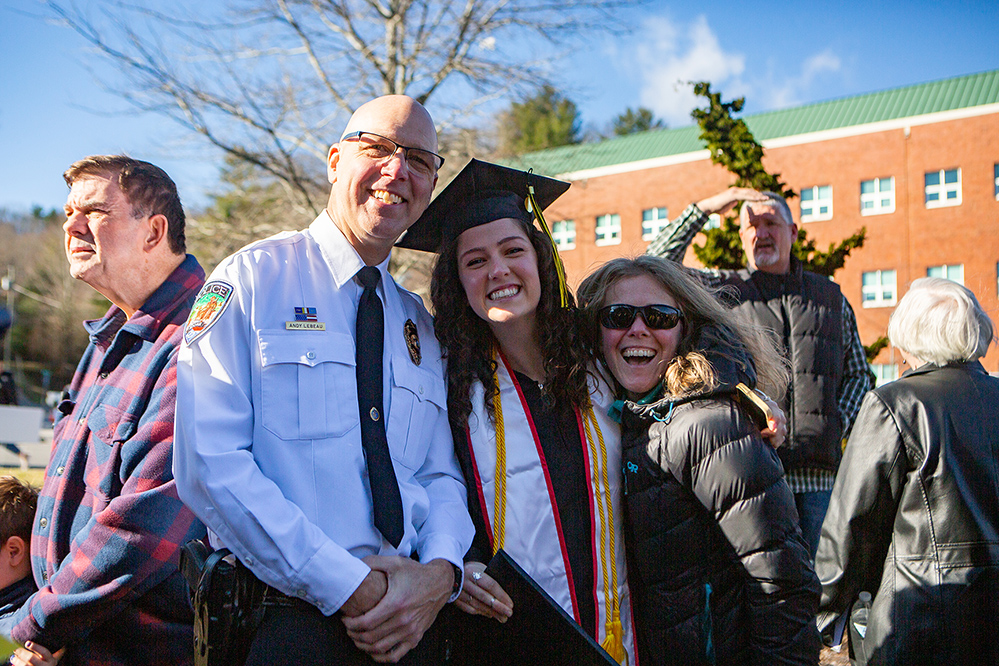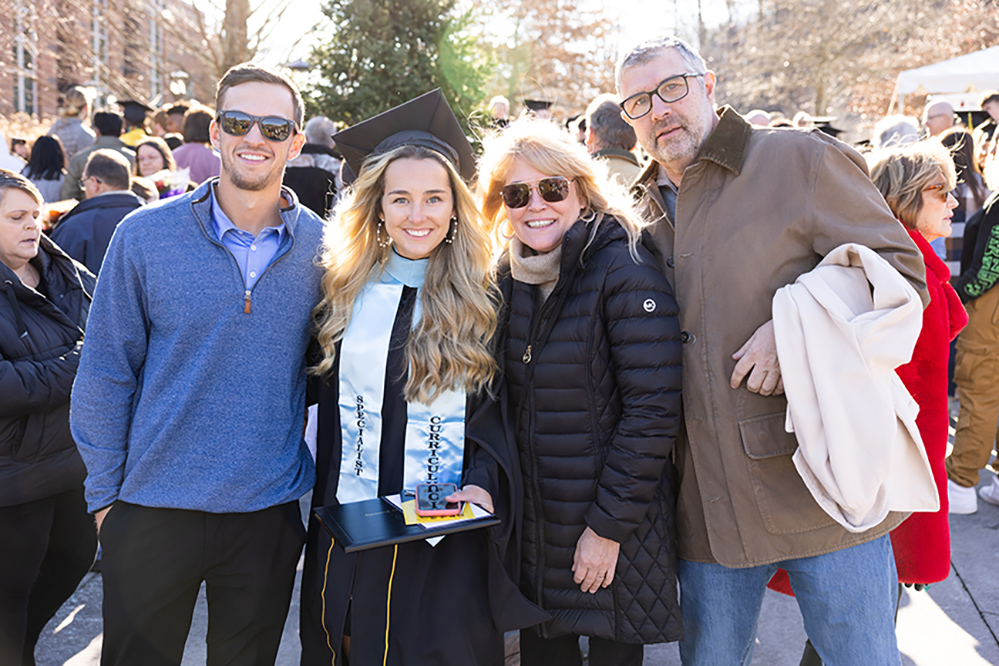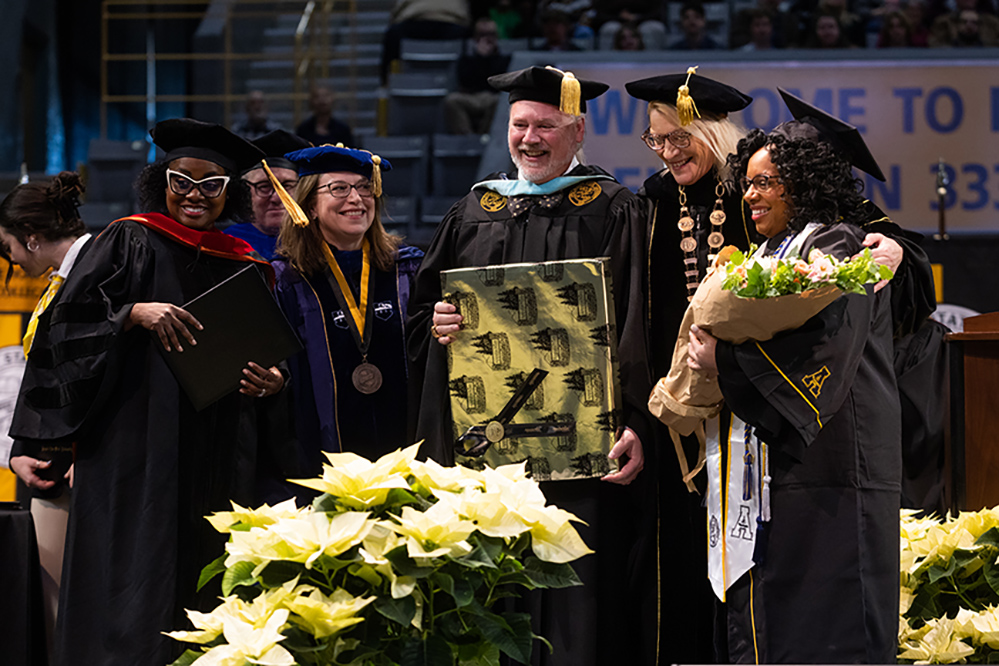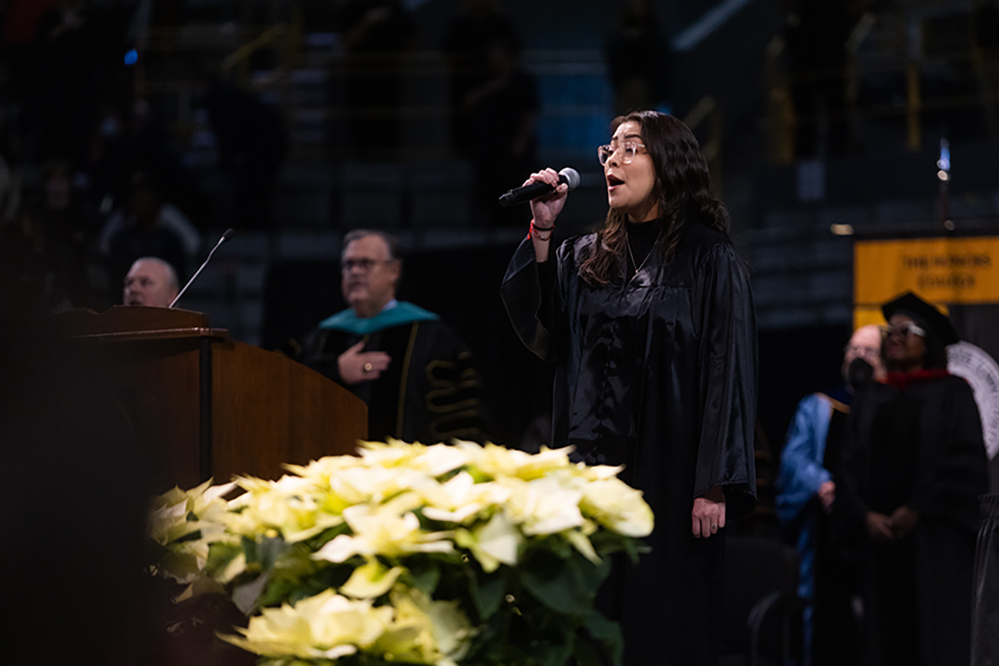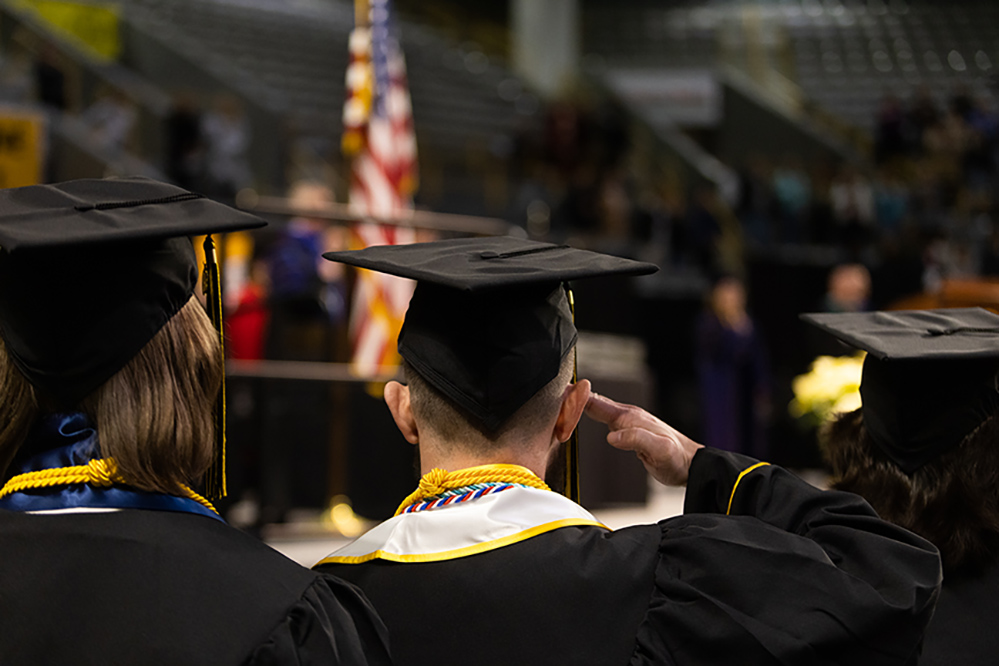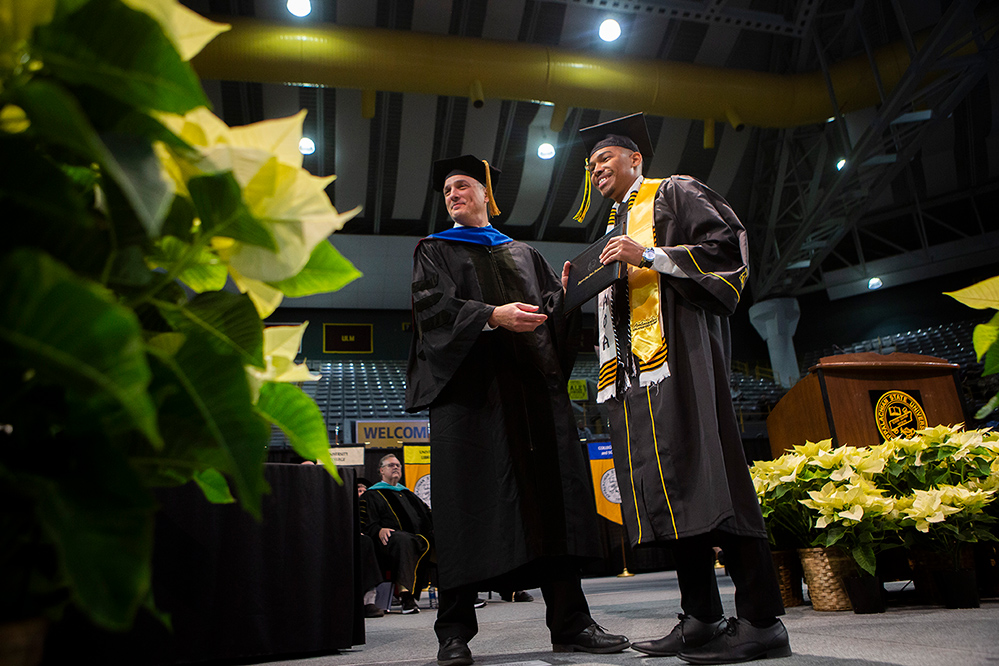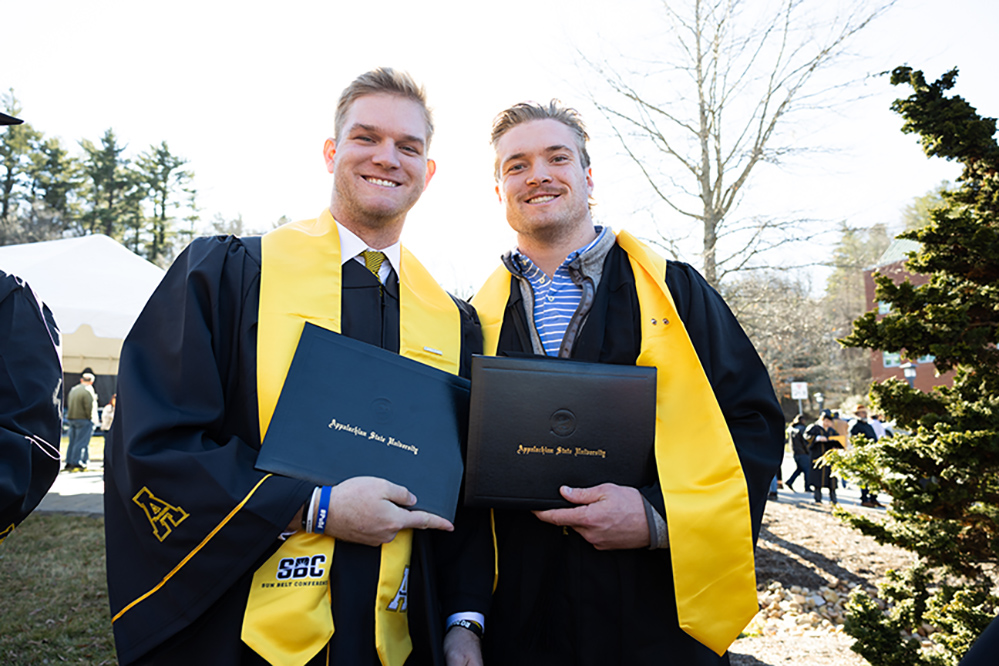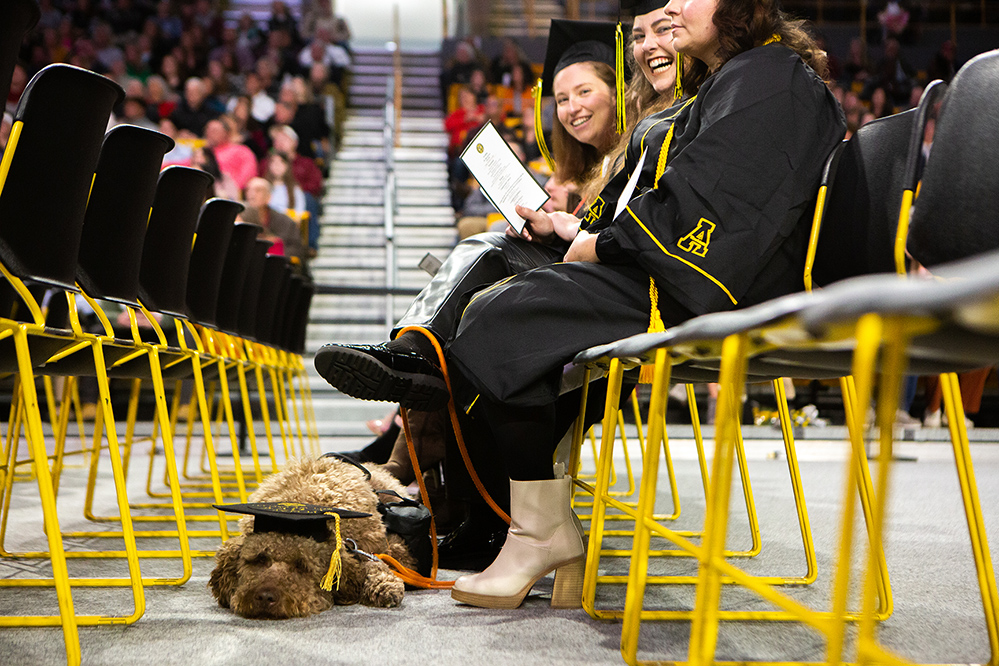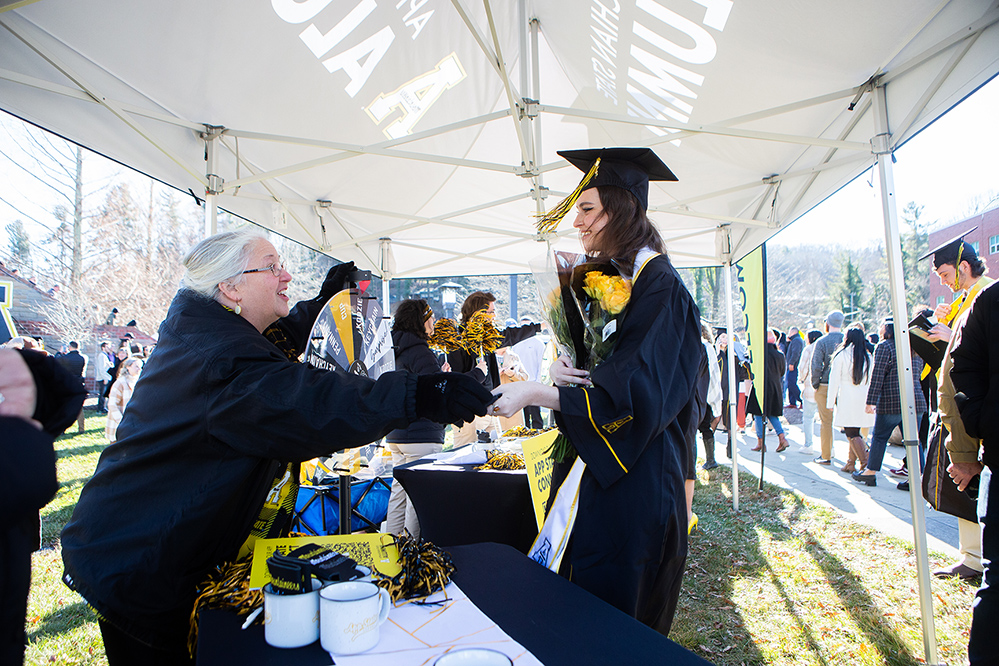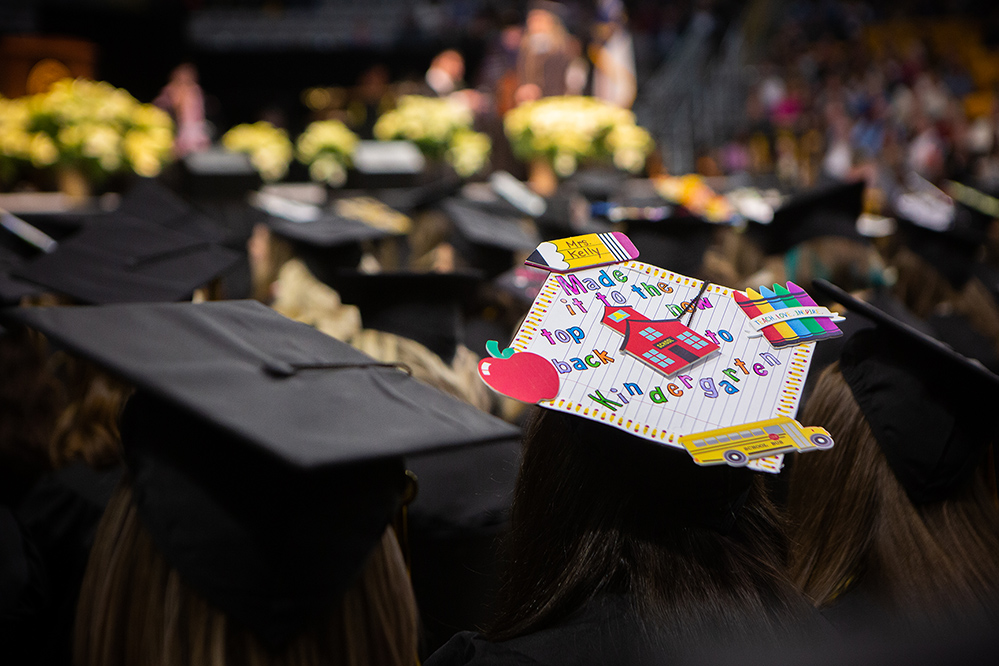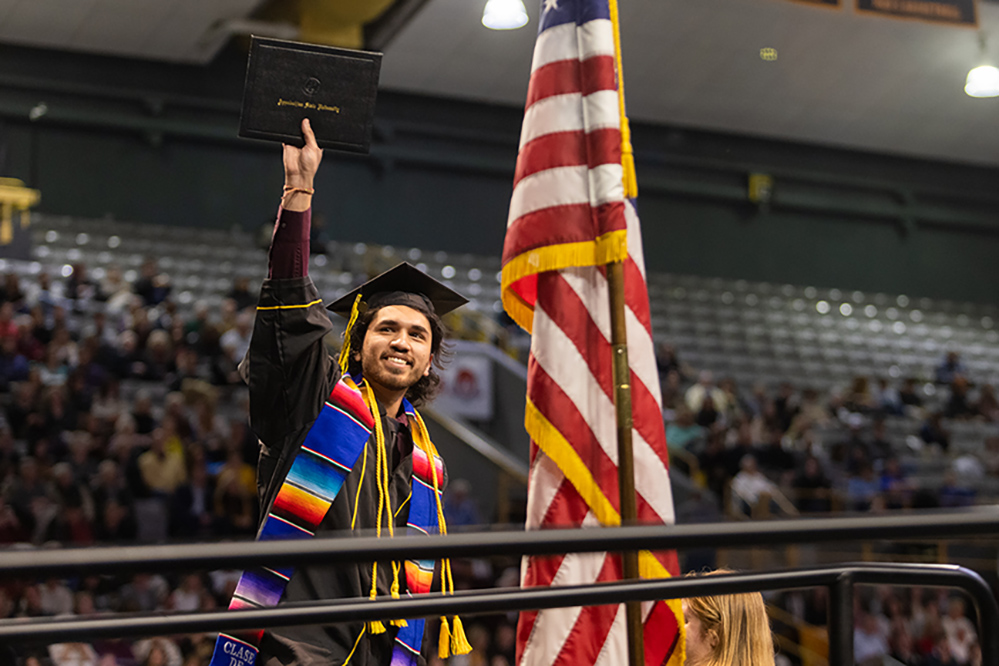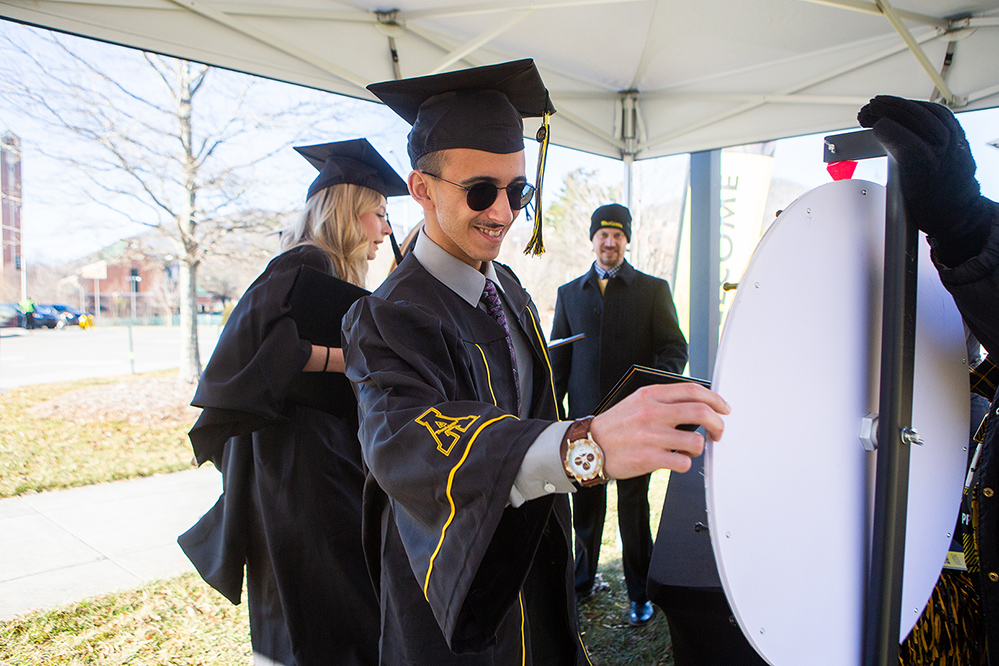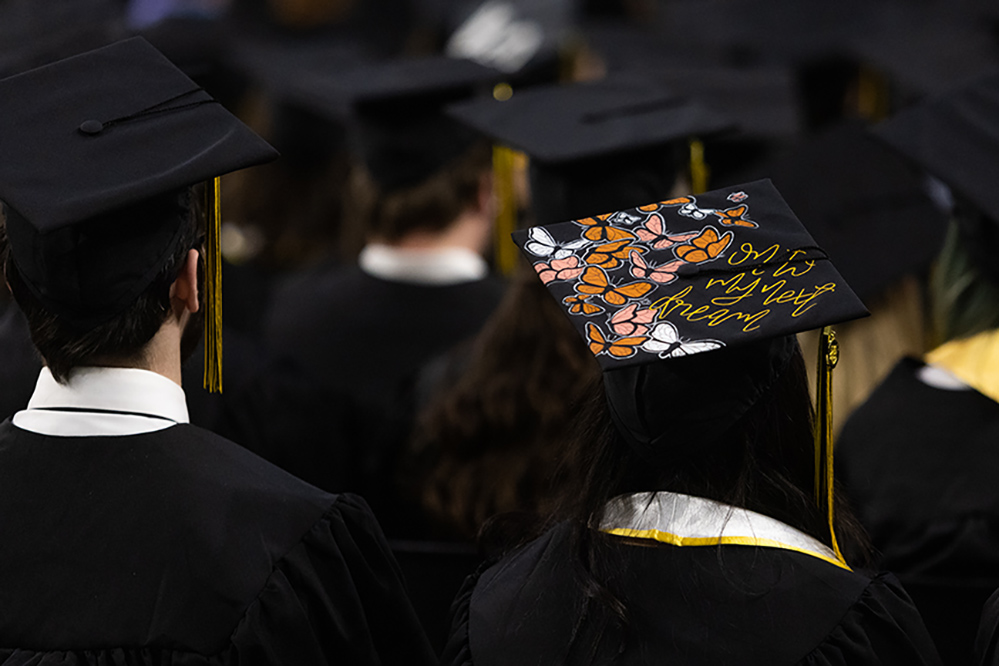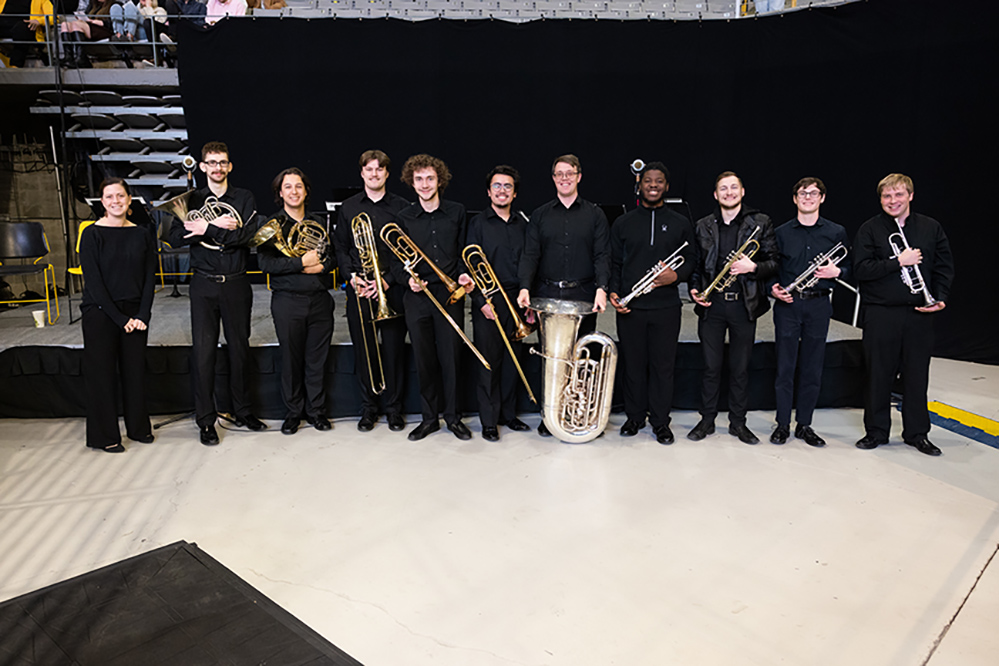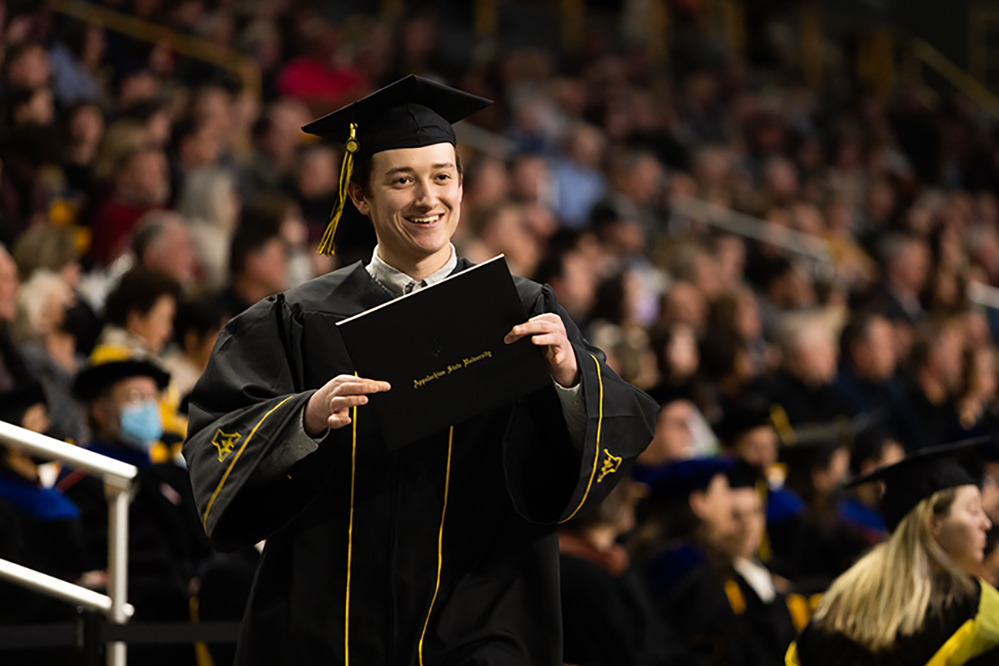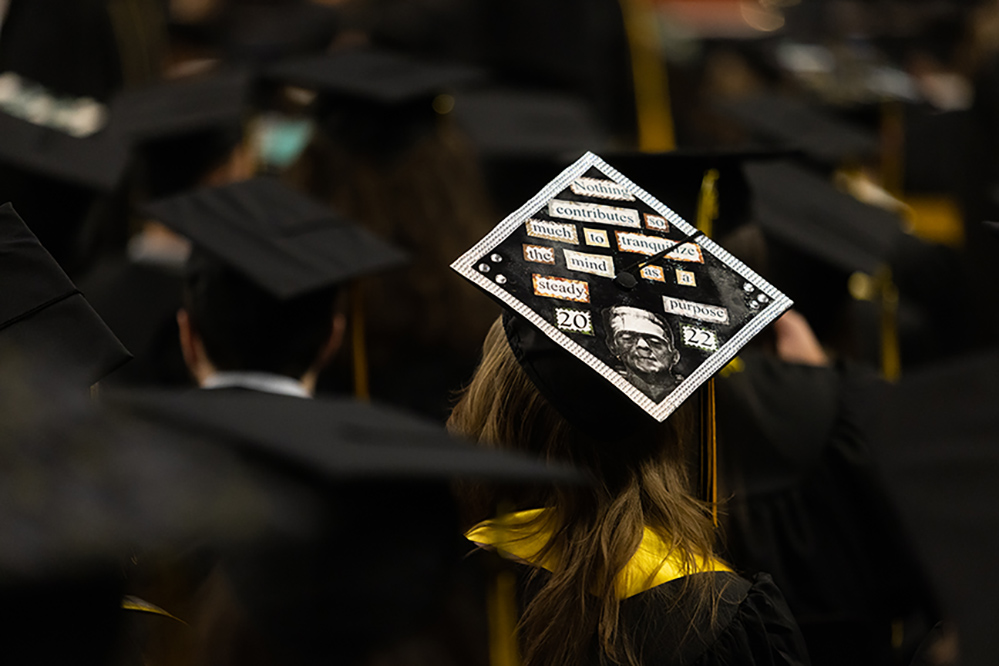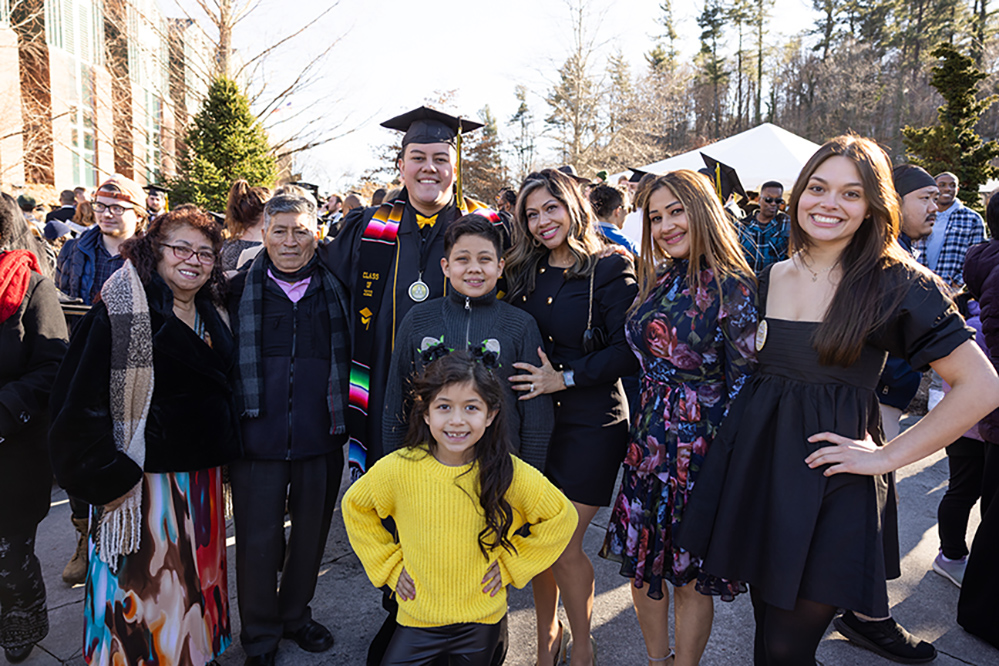 Fall 2022 macebearers
The mace is carried by a senior faculty member and precedes the chancellor, both upon entering and leaving a ceremony. The mace serves as a symbol of authority just as it did during the Middle Ages, when a macebearer accompanied an official taking office or opening court. The App State mace symbolizes the university's mountain heritage, the rustic location and the sophistication of an emerging, national leader in higher education.
The following individuals served as macebearers during App State's Fall 2022 Commencement ceremonies:
What do you think?
Share your feedback on this story.
University and college banner carriers
Fall 2022 Commencement name readers
U.S. News & World Report, The Princeton Review, Forbes magazine and Money.com all agree — App State is an educational leader for the U.S. and Southeast
Sep. 15, 2022
About Appalachian State University
As the premier public undergraduate institution in the Southeast, Appalachian State University prepares students to lead purposeful lives. App State is one of 17 campuses in the University of North Carolina System, with a national reputation for innovative teaching and opening access to a high-quality, affordable education for all. The university enrolls more than 21,000 students, has a low student-to-faculty ratio and offers more than 150 undergraduate and 80 graduate majors at its Boone and Hickory campuses and through App State Online. Learn more at https://www.appstate.edu.