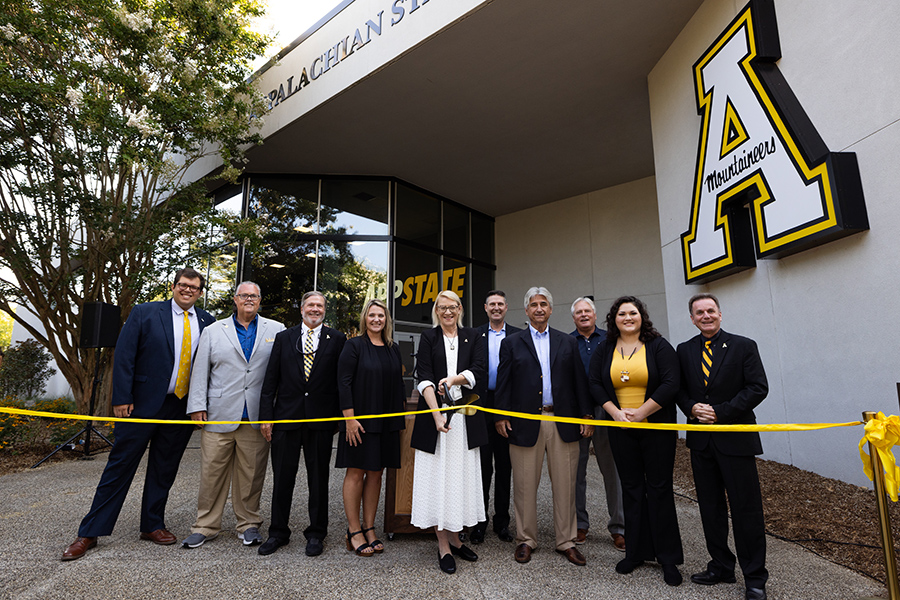 Posted Aug. 21, 2023 at 4:40 p.m.
HICKORY, N.C. — Appalachian State University marked a significant milestone in its 124-year history by opening the new Hickory campus on Aug. 21 — expanding higher education access in what was previously the largest metropolitan area in the state without a public university campus.
The first day of fall semester classes began at 9:30 a.m. in the newly renovated first floor of the six-story Hickory campus building, located on U.S. Highway 321, a five-minute drive from the city's downtown. On a day filled with celebration — which included food trucks, giveaways and plenty of black and gold — university and Hickory area leaders gathered at the campus Monday morning for an opening ceremony and ribbon-cutting.
"App State's founders had an ambitious vision — to increase access to higher education in the most rural mountain areas of Western North Carolina," said App State Chancellor Sheri Everts. "Today, we honor their vision and continue our trajectory of excellence by opening the App State Hickory campus, solidifying our commitment to the Greater Hickory area."
More than 100 undergraduate degree programs are available to students attending App State at the Hickory campus. On-site services and facilities at the campus, which will continue to expand, include advising, tutoring and career development services; admissions and financial aid; a library, writing center and testing center; study areas and computer labs; disability services; health care and counseling; and a gym for students, faculty and staff.
"App State Hickory comes at a crucial juncture, when our city is on the cusp of remarkable growth," said Hickory Mayor Hank Guess. "This extension aligns perfectly with our aspirations to attract new businesses and opportunities to our community. By equipping our workforce with the skills and knowledge necessary to meet the challenges of tomorrow, App State is playing a pivotal role in shaping the future of our workforce."
​​Positioning an App State campus in the Hickory-Lenoir-Morganton Metro Area aligns with the university's mission to increase access to higher education and with the University of North Carolina System Strategic Plan priorities of increasing access to underserved populations, maximizing affordability and expanding the UNC System's contribution to the state's critical workforces.
Students who live at home and attend App State at the Hickory campus are exempt from room and board fees, resulting in significant savings and providing an affordable bachelor's degree option to students in the Catawba Valley.
Ashlynn Caudill, a communication sciences and disorders major from Lincolnton, represented the inaugural class of students at App State's Hickory campus at the opening ceremony and ribbon-cutting. Caudill — who has dreamed of attending App State but said it was important to her to stay close to home — described her joy when she learned about the opening of the Hickory campus.
"One hundred and twenty-four years ago, App State's founders had a dream — a dream that helped me achieve my dream today," Caudill said. "My dream to be ... a Hickory Mountaineer."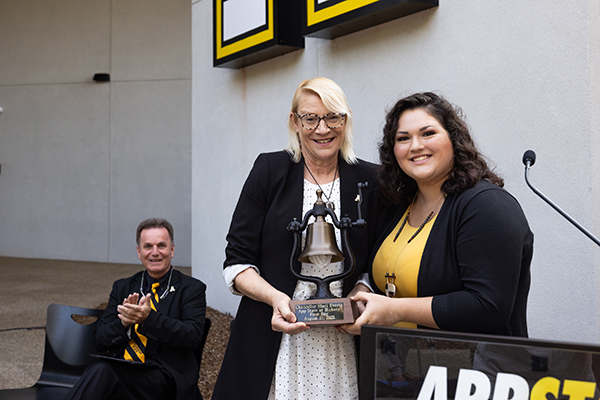 App State has had a presence in Hickory since as early as 1968, with distance education courses offered at the Catawba Valley Community College campus and resources such as the N.C. Center for Engineering Technologies and the Small Business and Technology Development Center. Conversations about opening a campus in Hickory began years ago, with support and guidance from Hickory area leaders, including Leroy Lail and former App State Trustee Don Beaver.
On Nov. 19, 2021, the university closed on the $1 million purchase of the former Corning Optical Communications Building, located on 15.7 acres at 800 17th St. NW. At 225,800 square feet, the six-story building is larger than any building on App State's Boone campus. During a legislative visit to the campus in spring 2022, North Carolina House Speaker Tim Moore described the purchase as "one of the deals of the century."
After purchasing the building, Everts appointed the Hickory Campus Advisory Council, a group of business, education, government and civic leaders from Hickory and the surrounding area, to participate in the planning process for App State's Hickory campus. In addition to multiple listening sessions held with Hickory area leaders, the university also sought feedback from App State faculty and staff to develop a phased plan for academic programs and support services at the new campus.
In 2022, the North Carolina General Assembly allocated $9 million in initial funding for the campus, which the university used to renovate the first floor with new classrooms, technology upgrades and a library, replace the building's HVAC system, install a new energy-efficient roof, resurface the parking lot, install LED light fixtures and to make many other improvements.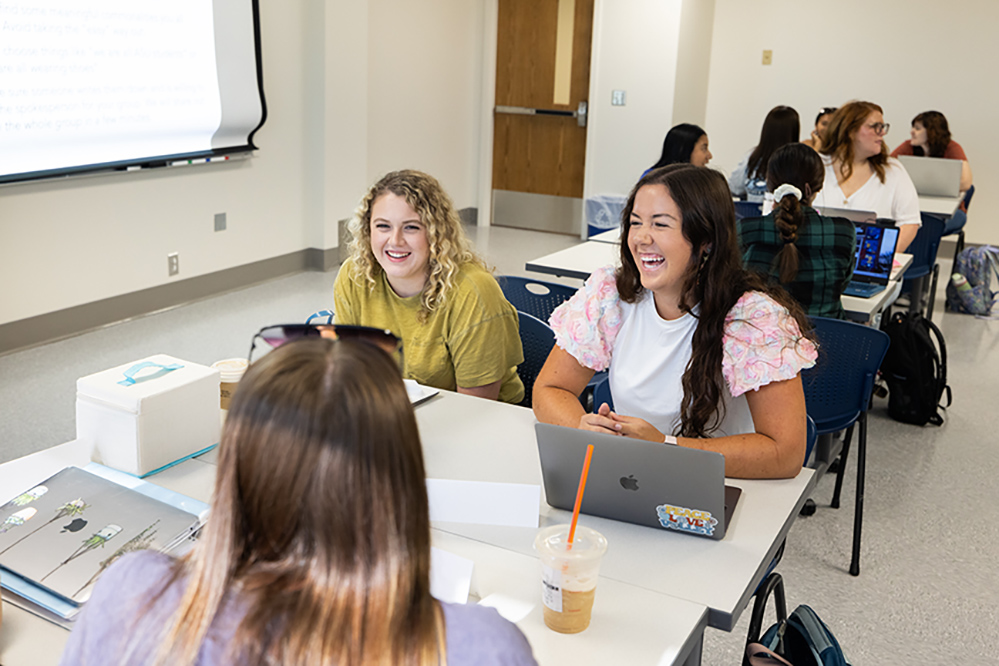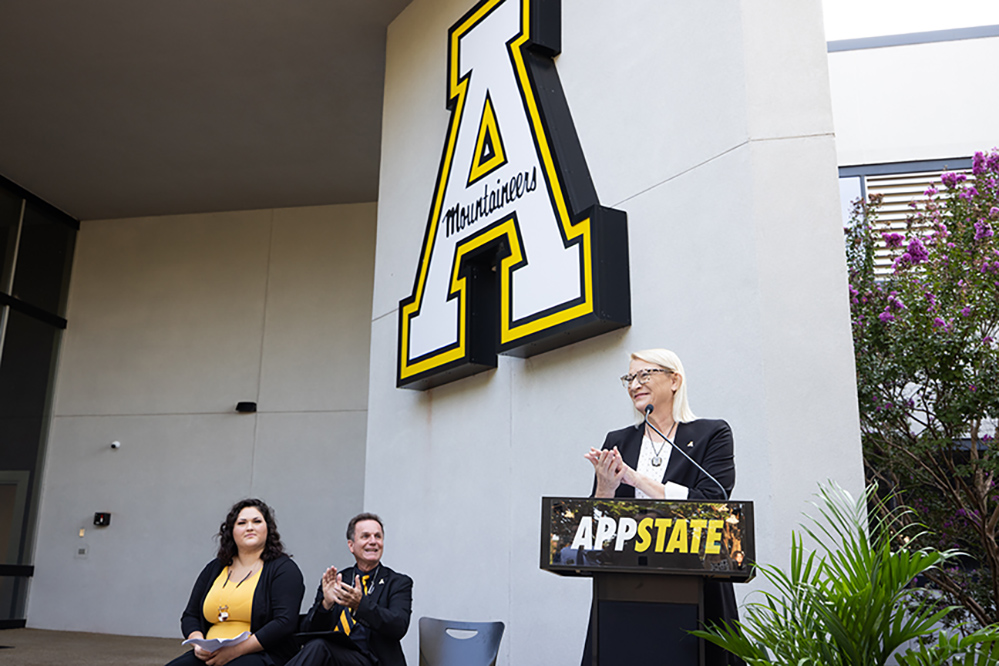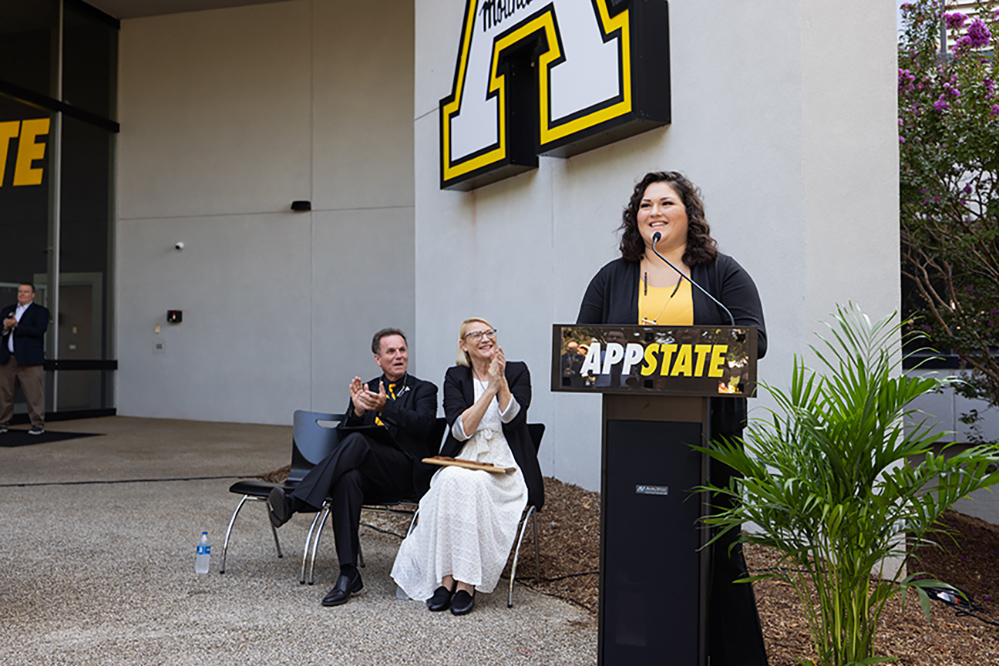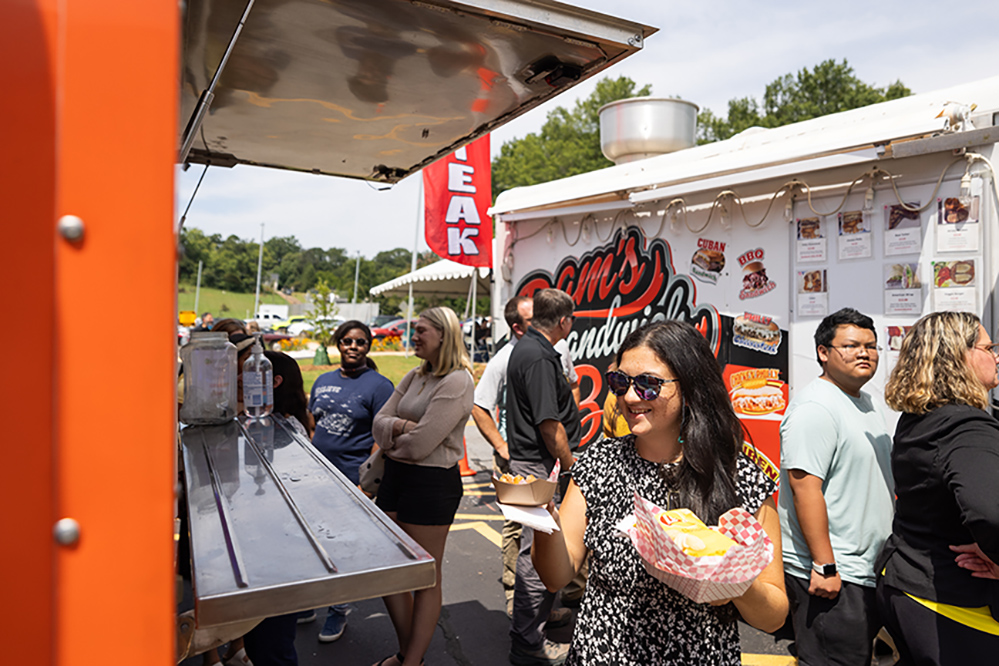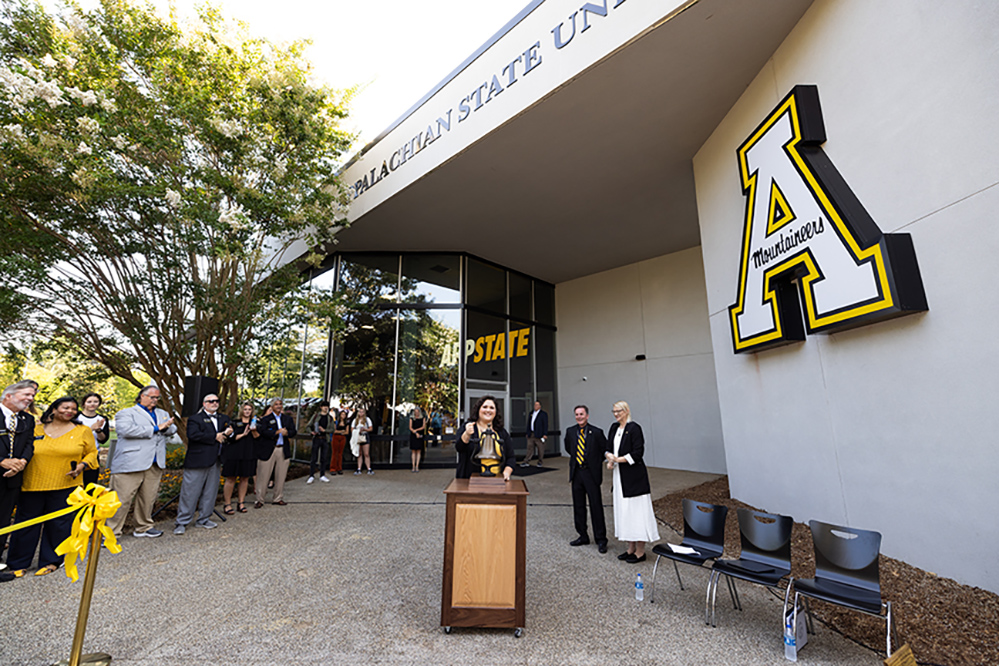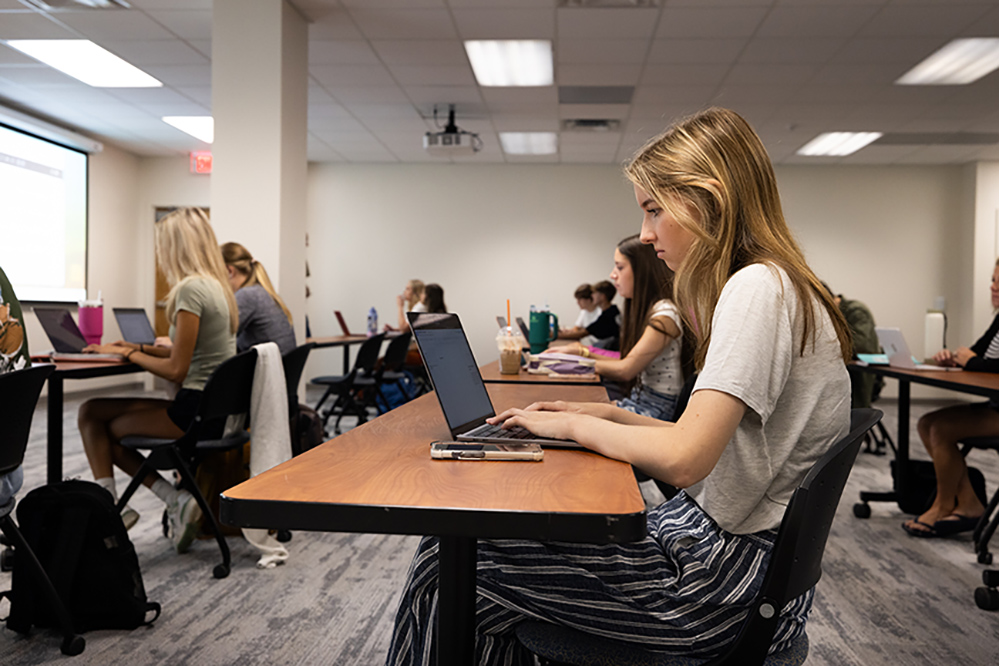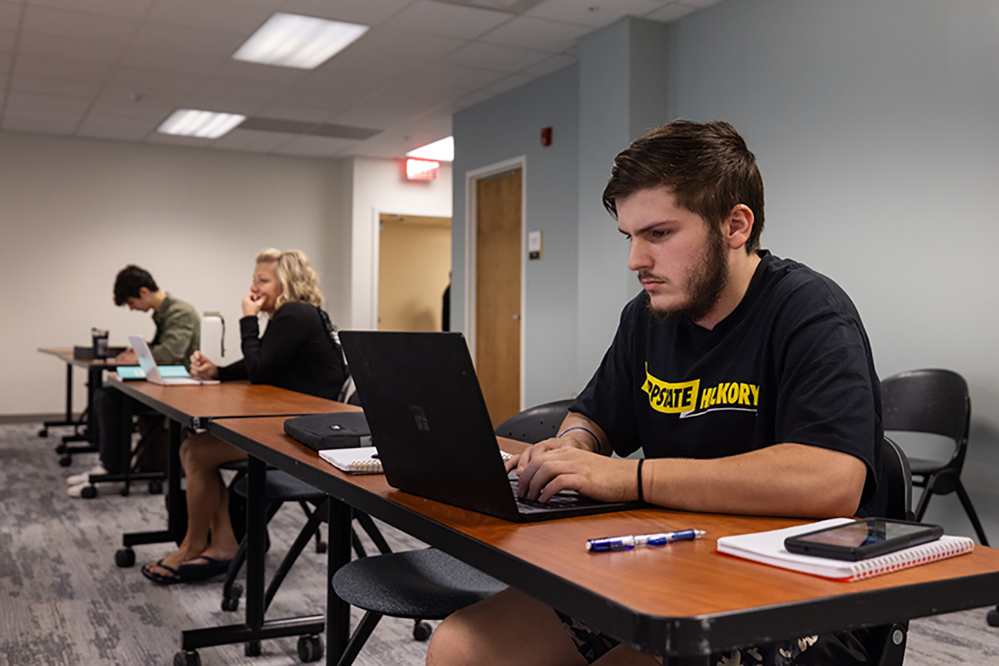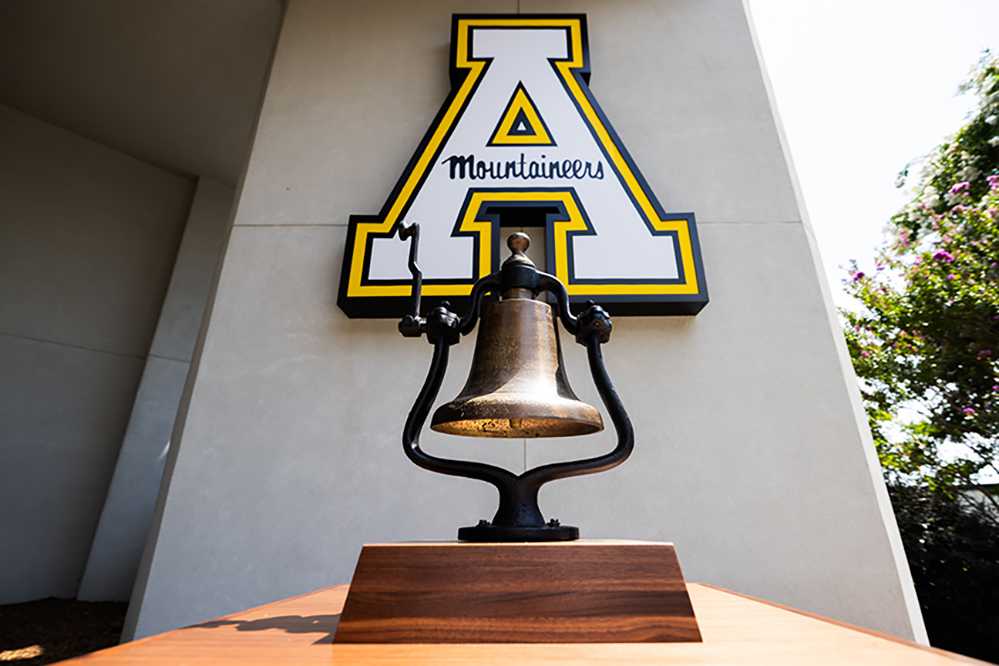 On Aug. 18, App State hosted a Hickory Higher Education Summit at the new campus, with representatives from Lenoir-Rhyne University, a private institution in Hickory, as well as Caldwell Community College and Technical Institute, Catawba Valley Community College, Mitchell Community College, McDowell Technical Community College, Western Piedmont Community College and Wilkes Community College. All six community colleges are located within a one-hour drive of the App State Hickory campus and are important partners in providing a seamless pathway for community college transfer students to complete their bachelor's degrees at App State.
"Higher education institutions have made great strides in adapting to meet the needs of our community — but we must continue to respond to the needs of the state and region," Everts said at the summit. "Through open dialogue and partnership, we form a collaborative and strategic unit, focused on preparing a workforce for the future. Together, we are a powerful collective with the potential to elevate the people of our state and advance their capabilities."
"While App State has had a presence in the Hickory area for decades, with this new campus and a more intentional approach, we look forward to being a steadfast partner with Lenoir-Rhyne University, as well as the community colleges in the region," Everts added.
App State's fall 2023 enrollment numbers will be official as of the 10th day of classes on Sept. 1, known as the "census day." The university will release enrollment numbers the first week of September.
Visit appstate.edu to access admission applications for the spring and fall 2024 semesters, which are now open. The annual cost of tuition and fees at App State is just over $8,000, and every Hickory campus student enrolled at the campus for the 2023–24 academic year is a recipient of a $2,000 Hickory First Scholarship, reducing their tuition and fees to just over $6,000 — before any other scholarships or financial aid are applied.
Prospective students can learn more at the fall open house for the Hickory campus on Saturday, Oct. 21.
What do you think?
Share your feedback on this story.
About Appalachian State University
As the premier public undergraduate institution in the Southeast, Appalachian State University prepares students to lead purposeful lives. App State is one of 17 campuses in the University of North Carolina System, with a national reputation for innovative teaching and opening access to a high-quality, affordable education for all. The university enrolls more than 21,000 students, has a low student-to-faculty ratio and offers more than 150 undergraduate and 80 graduate majors at its Boone and Hickory campuses and through App State Online. Learn more at https://www.appstate.edu.