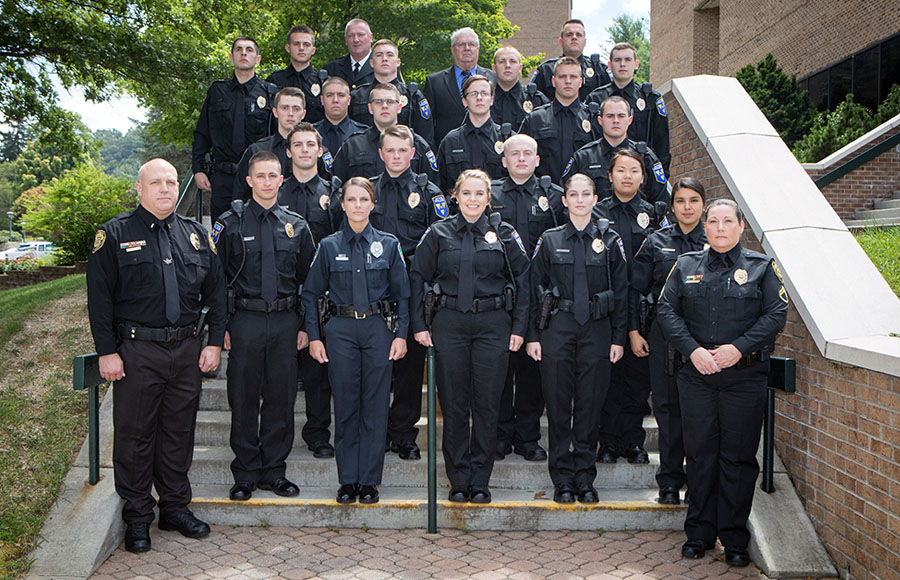 Posted Sep. 5, 2018 at 2:01 p.m.
BOONE, N.C. — For 21 Appalachian State University students, 13 weeks of getting up at dawn for physical training have paid off. The students graduated from the Appalachian Police Academy on Aug. 25, becoming members of the Appalachian Police Department and certified North Carolina police officers as part of the Appalachian Police Officer Development Program (APDP).
Graduation took place in the Rosen Concert Hall at Appalachian's Broyhill Music Center. The students were the first class in the APDP, a program initiated earlier this year by the Appalachian Police Department to equip students with the knowledge, skills and training to become law enforcement officers.
"We had a 100 percent pass rate, which is absolutely outstanding," said App State Police Capt. K.C. Mitchell, who serves as police development coordinator — leading the training and development of not only police academy cadets during the summer but also part- and full-time officers with App State Police throughout the year. "They all worked incredibly hard with absolutely no complaints and were all quick to help each other in every way."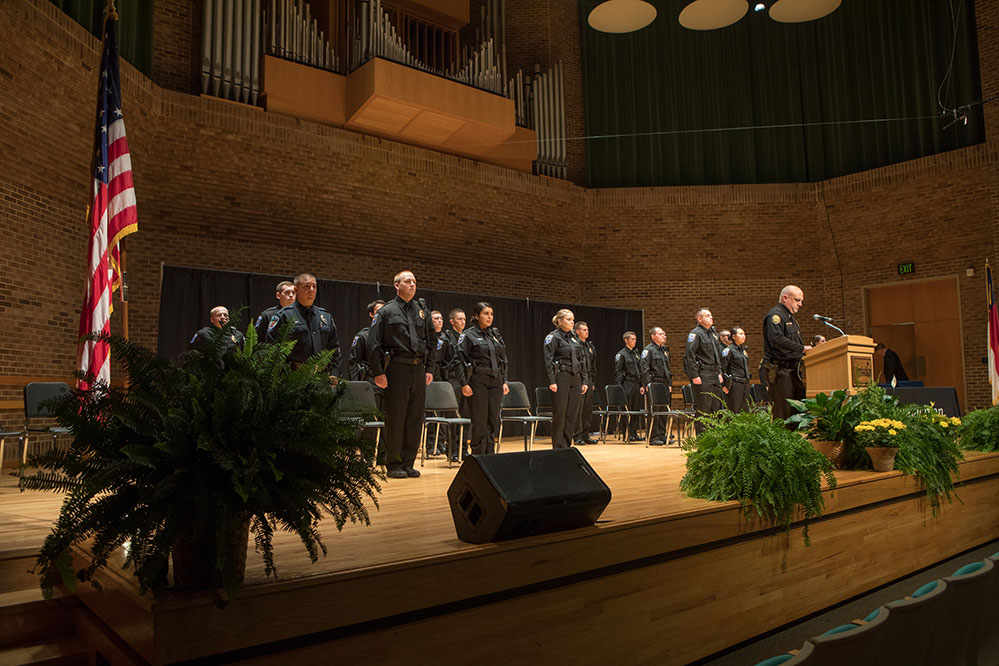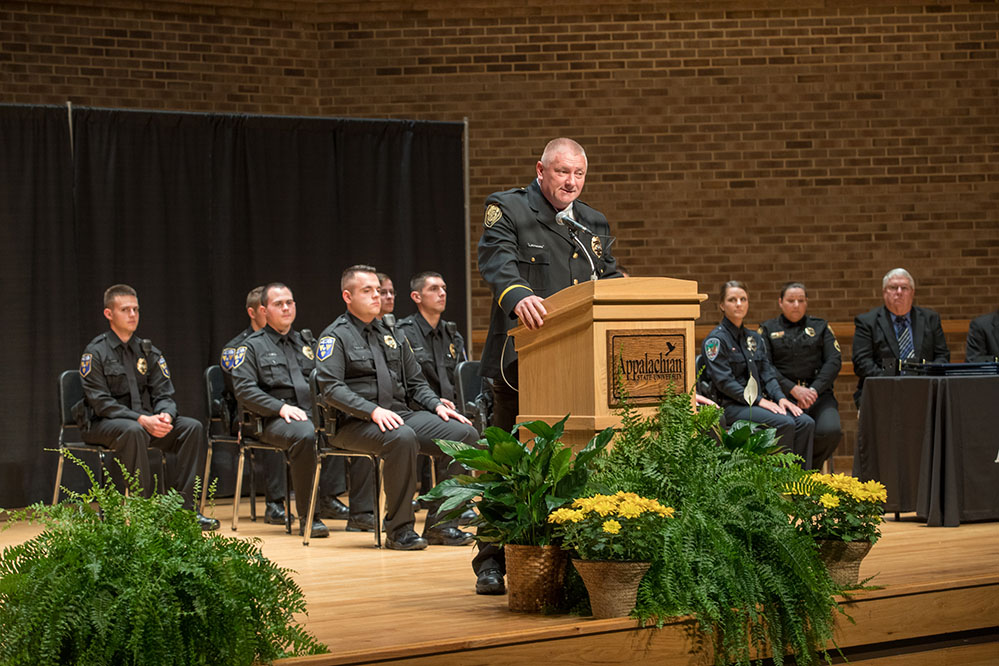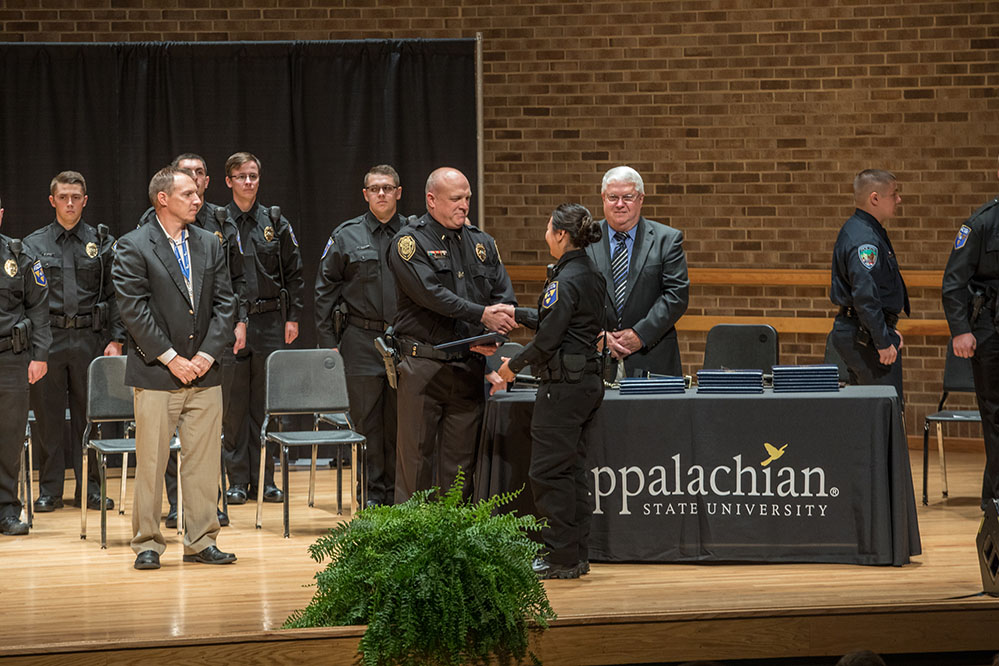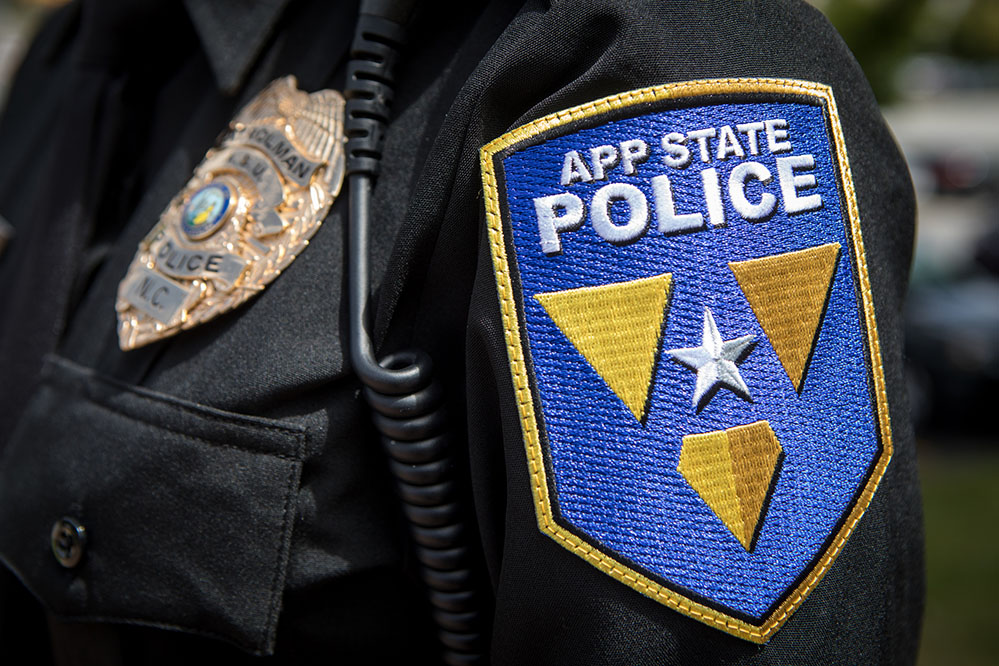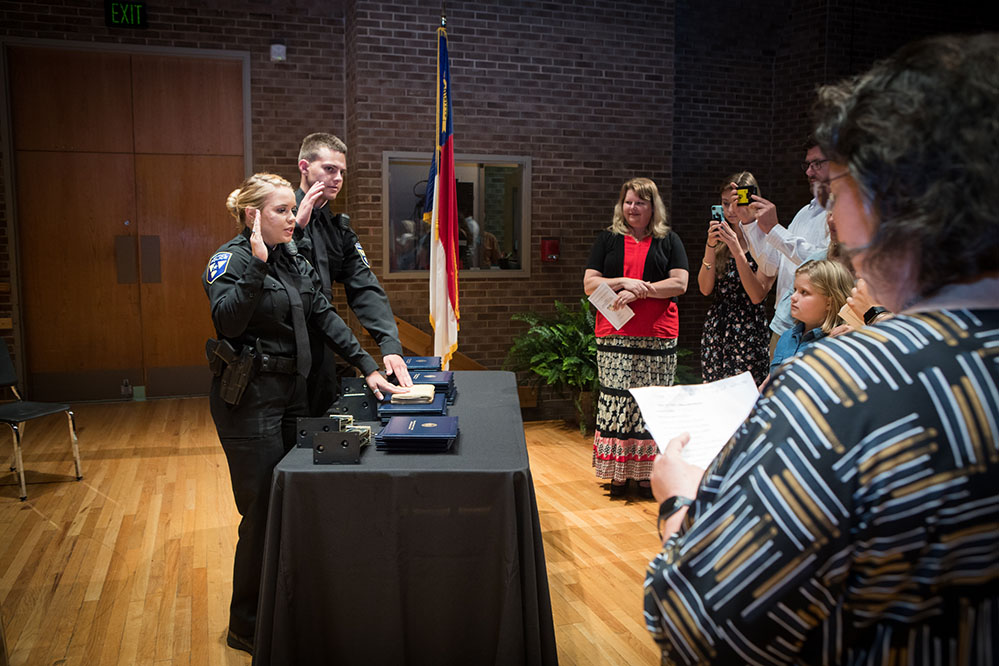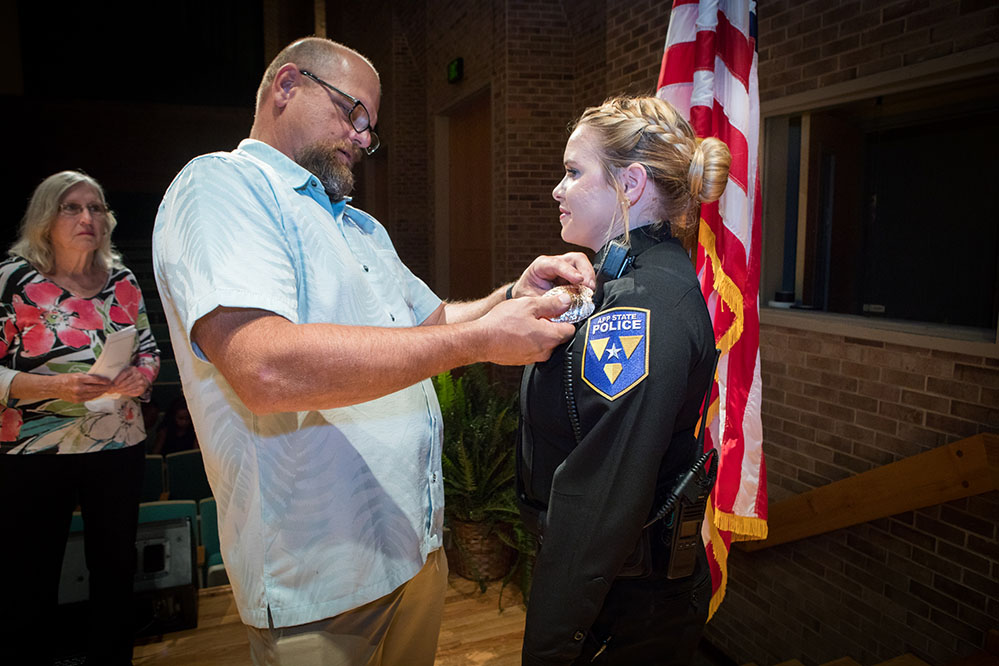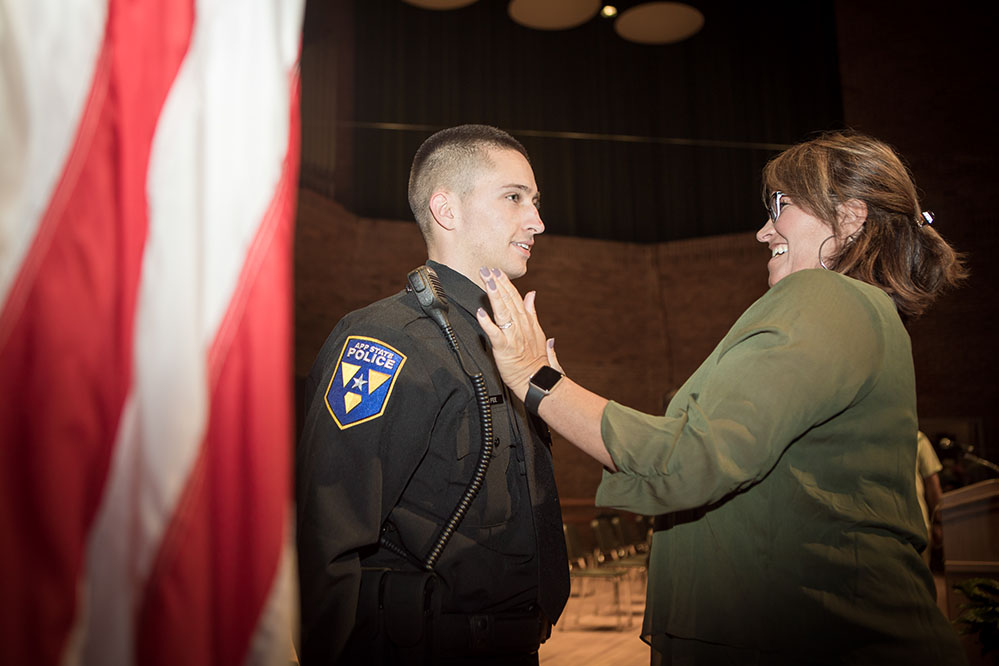 Academy graduate Bryce Helms, a senior criminal justice major from Monroe, said the program was a confidence builder that allowed her to reach out and help people. She said she learned a variety of knowledge and skills; among them, North Carolina law and general statutes, how to drive a car and control it at high rates of speed, how to defend herself and others in tight situations, and how to shoot a firearm.
When she graduates from Appalachian, Helms said she hopes to work for the State Bureau of Investigations or a larger, metropolitan police department such as the Charlotte-Mecklenburg Police Department.
"The more I found out about the program, the more interested I became," Helms said. "It would count as my internship, jump start my career, I was getting my BLET (basic law enforcement training) certification paid for, as well as getting paid to go through the academy. I would also have a job my senior year of college that gave me experience for my career. What more could I ask for? Kinda seemed like a dream."
Helms and the other academy graduates will work as part-time police officers for App State Police until they earn their academic degree.
Applications for the APDP are available at https://careers.appstate.edu/handshake.
About the App State Police Department
Appalachian State University's official policing agency — the App State Police Department — supports the university's academic mission by working in partnership with the campus community to prevent crime, solve problems and improve the quality of life on campus. The department's philosophy is one of proactive community engagement, collaboration and customer service, holding the safety and health of App State's community members as its top priorities. State-certified police officers, security officers and civilian employees compose the department, and this team of professionals helps to create and maintain an inclusive sense of belonging for all members of the App State Community — students, faculty, staff and visitors. Additionally, through its efforts, the department aims to be a leader in innovative public safety ideas and strategies. Learn more at https://police.appstate.edu.
About Appalachian State University
As the premier public undergraduate institution in the Southeast, Appalachian State University prepares students to lead purposeful lives. App State is one of 17 campuses in the University of North Carolina System, with a national reputation for innovative teaching and opening access to a high-quality, affordable education for all. The university enrolls more than 21,000 students, has a low student-to-faculty ratio and offers more than 150 undergraduate and 80 graduate majors at its Boone and Hickory campuses and through App State Online. Learn more at https://www.appstate.edu.
What do you think?
Share your feedback on this story.