4 years of innovation in higher education
Posted May 19, 2020 at 11:31 a.m.
BOONE, N.C. — Five winning entries by Appalachian State University faculty and staff have been announced for the 2020 Chancellor's Innovation Scholars Program. The recipient teams will earn awards up to $10,000 each from the Office of the Chancellor and the Division of Academic Affairs.
"This 2020 class of Chancellor's Innovation Scholars exemplifies the research, scholarship and ingenuity that elevates the Appalachian Experience year-round," said Appalachian Chancellor Sheri Everts. "The scholars' diverse and groundbreaking research and inquiry will inform issues and propose solutions vital to a broad spectrum of initiatives."
This year's initiatives range in topic from health care, immigration awareness and experiential learning, to community engagement. Some of the 2020 funded projects build on existing projects and research, others are new initiatives.
The winning projects:
Immigration Awareness and Advocacy Project
The project team: Sarah Donovan '04, lecturer in the Department of Social Work; Dr. Felicia Arriaga, assistant professor in the Department of Sociology; Marco Fonseca Rodriguez '11 '16, assistant director of the Office of Intercultural Student Affairs; María Hofman, community access coordinator for the Scholars with Diverse Abilities Program (SDAP); and Dr. Brent James, senior lecturer in the Department of Languages, Literatures and Cultures.
This initiative is designed to engage and educate the Appalachian Community on the subject of immigration in order to create a more inclusive environment.
The number of Latinx students at Appalachian has nearly tripled over the past decade, from 494 in 2010 to 1,332 enrolled in 2019. Donovan said it has become apparent that among these students — as well as among immigrant and first-generation students — many are affected directly or indirectly by immigration policy.
"Impacted students may feel unsure of where to seek resources or who to approach on campus as potential allies when they face challenges related to their own or their family's immigration status," she said.
To address these students' needs, Donovan and her team plan to include education, experience and service components in their immigration awareness and advocacy efforts by taking the following actions:
Implementing the UndocuAlly Training program — originally developed by The Dream.Us organization, the nation's largest college access and success program for Deferred Action for Childhood Arrivals (DACA) recipients — to train and educate at least 50 Appalachian campus community members.
Traveling to the U.S.–Mexico border region in spring 2021 to participate in The Borderlinks Experience; witnessing migration-related court proceedings; visiting migrant shelters; and listening to stories of people impacted by immigration policies on both sides of the border.
Serving the local immigrant community through the university's well-established network of service providers, as a natural outcome resulting from the education and experience components.
Building Sustainable Health Professionals: The Interprofessional Fellows Leadership Program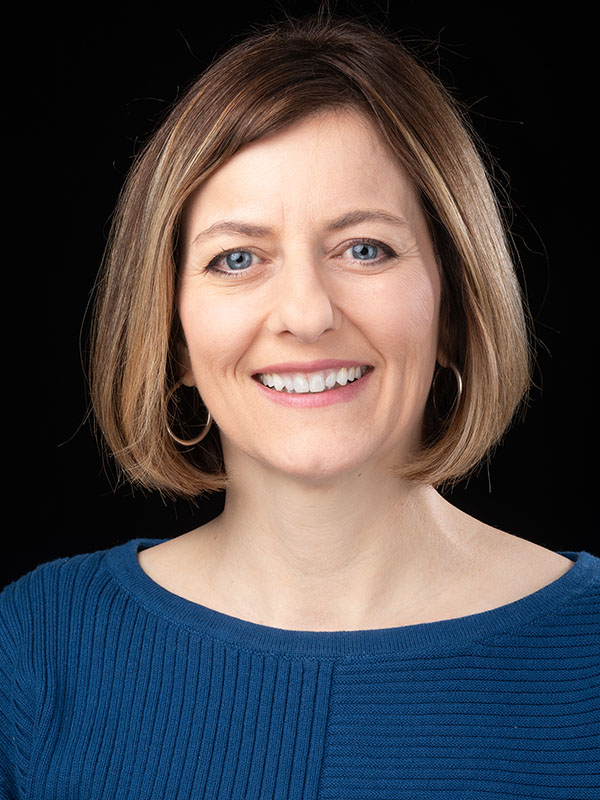 Dr. Kimberly McCullough, professor in the Department of Communication Sciences and Disorders in Appalachian's Beaver College of Health Sciences (BCHS) and director of the college's M.S. in speech-language pathology program, has proposed a yearlong Interprofessional Fellows Leadership Program to advance interprofessional education (IPE) practices within the college's curriculum.
"Health care is moving toward a value-based model wherein health rehabilitation and support professionals are expected to work together across disciplines to efficiently and effectively provide care to clients and patients," said McCullough, who serves as BCHS' IPE program director. "It is imperative that we adjust our traditional methodology for educating the future health care workforce."
McCullough said the IPE approach in the health care industry results in better health care practices and improved patient outcomes. Some of the benefits include the following:
Reduced costs associated with multiple disciplines working and billing independently.
Enhanced communication across disciplines.
Reduced redundancy in the type of care provided.
Enhanced understanding of, and appreciation for, the work that colleagues in other professions are doing to support their patients/clients.
Three faculty fellows from different BCHS degree programs will be selected through a competitive review process this spring and will attend the next annual IPE conference. They'll then collaborate to create activities that will be part of the IPE Faculty Toolbox and each serve as a mentor and resource for other BCHS faculty.
Expanding the toolbox of Appalachian's IDEXlab
The project team: Chelsea Helms, assistant professor in the Department of Applied Design; D. Jason Miller, associate professor in the Department of Sustainable Technology and the Built Environment (STBE); Foster Ramsey, lecturer in the STBE department; and Chris Schoonover, practitioner-in-residence in the STBE department.
Appalachian's Integrative Design Experience Laboratory (IDEXlab), a curriculum program now in its sixth year, is operated by a cross-disciplinary group of faculty in the College of Fine and Applied Arts. In the program, students work alongside faculty and staff in a professional office-like setting to plan, design and build projects for real clients through service-learning courses.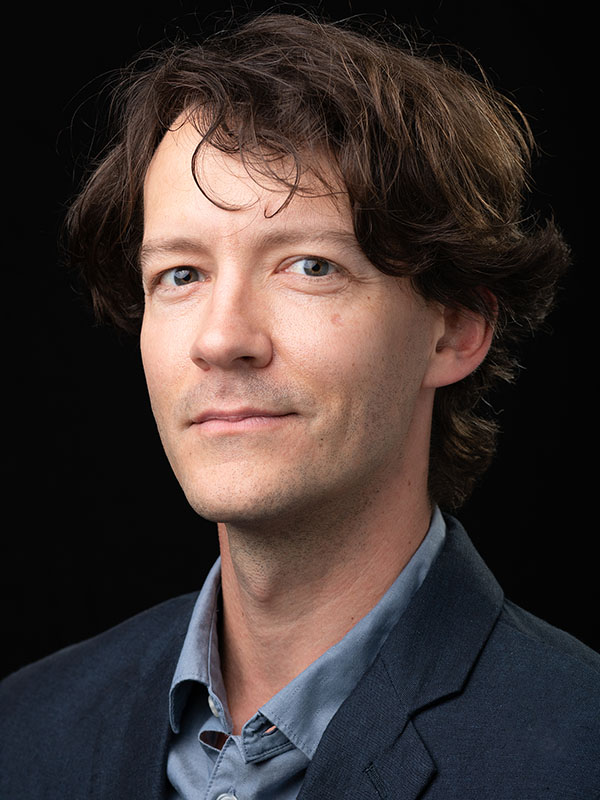 Funds from the Chancellor's Innovation Scholars award will provide construction tools, supplies and critical safety equipment to support the IDEXlab.
"We are striving to continue to expand our impact for students by applying project-based learning in higher education while broadening disciplines involved, and continuing to help support regional and community needs," Helms said.
To date, IDEXlab has completed over $30,000 of sponsored design work and delivered projects totaling approximately $600,000 in construction costs. The community clients subsidize costs associated with project development and execution.
Some of IDEXlab's completed projects:
"We have found ways to merge disciplines and foster collaboration. We have found ways to support community needs while providing a robust academic experience. Most importantly, we have gotten students to be actively engaged in and enthusiastic about their education," Helms said.
Novel Mobile Health (mHealth) Technology Program
Dr. Jamie Griffin, assistant professor in the Department of Nutrition and Health Care Management in Appalachian's Beaver College of Health Sciences (BCHS), plans to expand an existing partnership between Appalachian and High Country Community Health (HCCH) — the My Quest in the High Country (MQHC) program.
A prevention and health risk reduction program, MQHC targets individuals in rural communities with access to limited resources and provides these individuals with adult weight management and health behavior intervention utilizing mHealth (mobile health) practices. Devices such as mobile phones, along with a wireless infrastructure, are used to educate and monitor patients, who are recruited through emails and flyers posted at medical sites.
"Low-income, rural-dwelling individuals are at a higher risk of obesity and chronic disease, in large part due to isolation from proper health education and health care," Griffin explained. "mHealth interventions are showing promising results for improving such access and reducing health inequities."
The program expansion will utilize faculty and students from several university departments to implement the following:
Team members from the Department of Nutrition and Health Care Management will collect and assess biometric and body composition assessments from participants and help develop YouTube video clips focusing on nutrition and health behaviors.
Team members from the BCHS' Department of Health and Exercise Science will analyze body composition measurements and help develop YouTube video clips focusing on physical fitness.
A collaboration with team members from the Department of Communication, housed in the College of Fine and Applied Arts, is being forged to potentially produce the YouTube video clips.
Participants will be provided Fitbits with which to measure and upload activity data and will receive educational and motivational text messages and e-newsletters.
"This program will provide undergraduate and graduate students the ability to engage with community-dwelling adults outside the classroom setting and lead the students to a better understanding of their part on the interprofessional team, working in the patient care cycle," Griffin said.
Using Collaborative Client-Service Curriculum to Develop Sustainable Communities
The project team: Dr. Tammy Kowalczyk, professor in the Department of Accounting; Dr. Maureen MacNamara, assistant professor in the Department of Social Work; and Dr. Elizabeth Shay, assistant professor in the Department of Geography and Planning.
This initiative will pilot a multidisciplinary approach to develop and implement sustainable practices among community and business organizations using Appalachian's Impact Clinic program.
The Impact Clinic in Appalachian's Walker College of Business was formed in fall 2017 to provide sustainability impact assessments to local businesses and help them improve their sustainable practices, Kowalczyk explained. The next step is to engage with other disciplines across campus so the practice recommendations can be evaluated and implemented by the level of expertise needed.
Some best practices often recommended by the Impact Clinic include the following:
Energy efficiency solutions.
Infrastructure design.
Product design to minimize waste.
Water use reduction.
Food waste reduction.
Increasing community impact.
Human resource management.
Marketing and fundraising approaches for nonprofit organizations.
"This pilot project involves coordination of courses in business, social work and planning to benchmark impacts of current activities for an Impact Clinic client to help implement better practices and improve outcomes. We'll gain insight into developing an effective model for future collaborative client-service curricular projects and expand the opportunities for participation by more faculty and students from a variety of disciplines," Kowalczyk said.
A future workshop will be scheduled to help new, interested faculty design service projects to provide specific, solution-driven deliverables that respond to needs identified by the Impact Clinic.
"This experiential learning program will increase students' appreciation of the need for diverse perspectives in developing solutions and will lead to more meaningful and effective solutions that optimize resiliency and sustainability in local and regional communities," Kowalczyk said.
What do you think?
Share your feedback on this story.
4 years of innovation in higher education
About the Chancellor's Innovation Scholars Program
The Chancellor's Innovation Scholars Program supports innovative research and practice by Appalachian State University faculty and staff throughout all disciplines and program areas on campus. These internal grants are awarded to Appalachian thought leaders who work creatively and entrepreneurially to address challenges; create lasting institutional change; provide community and societal benefits; establish opportunities that increase student engagement with research, creativity, innovation, design thinking and entrepreneurship; and promote broad-based sustainability in the areas of economics, equity and the environment. The program is intended to complement other innovation initiatives at the university. Learn more at https://www.appstate.edu/innovation-scholars.
About Appalachian State University
As the premier public undergraduate institution in the Southeast, Appalachian State University prepares students to lead purposeful lives. App State is one of 17 campuses in the University of North Carolina System, with a national reputation for innovative teaching and opening access to a high-quality, affordable education for all. The university enrolls more than 21,000 students, has a low student-to-faculty ratio and offers more than 150 undergraduate and 80 graduate majors at its Boone and Hickory campuses and through App State Online. Learn more at https://www.appstate.edu.