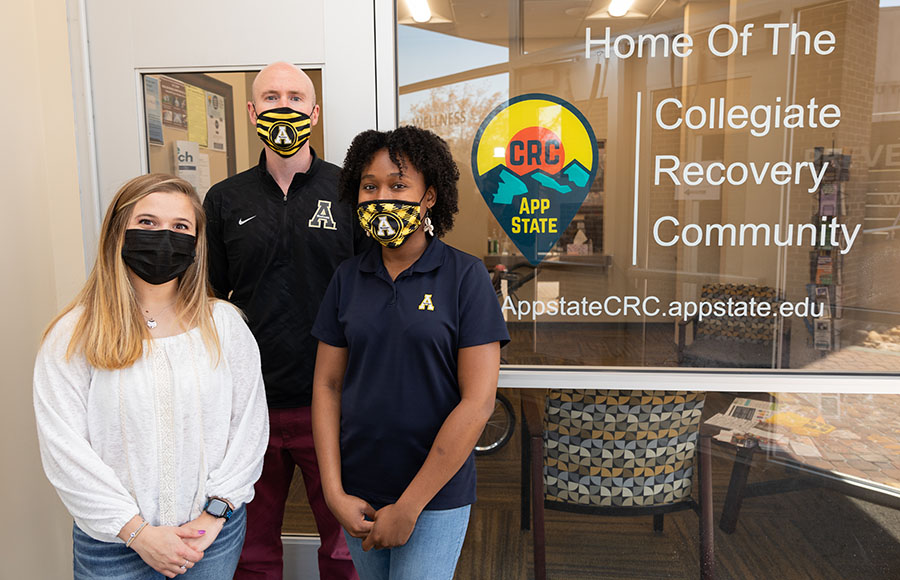 Posted May 6, 2021 at 10:05 a.m.
BOONE, N.C. — Appalachian State University's Collegiate Recovery Community (CRC) provides a network of support for Mountaineers, including group and individual counseling, one-on-one coaching, activities and events, and educational training sessions.
This year, CRC has fostered new partnerships with campus departments and organizations — including University Recreation's Outdoor Programs and the Henderson Springs LGBT Center — to increase the variety of its sober events, which include:
Skiing at Appalachian Ski Mtn. in Blowing Rock.
Rock climbing at Holloway Mountain in Foscoe.
Canoeing and paddle boarding at Price Lake on the Blue Ridge Parkway.
Hiking on the Blue Ridge Parkway.
Virtual game nights.
Virtual watch parties for App State football games.
These events are designed to offer a safe environment, free from the influence of harmful substances, where all students — not just those in recovery — can engage in community, connection and fun, according to Ben Asma, assistant director of Wellness and Prevention Services and CRC adviser.
Throughout the pandemic, CRC also transitioned its services to virtual environments, hosting weekly and monthly support groups, ally training sessions and other social events completely online.
A place for all Mountaineers
CRC serves anyone in the Appalachian Community who wants to learn about the topic of addiction, recovery or addictive behaviors.
"We also support individuals in recovery from challenges such as anxiety and depression who want to utilize community, connection and the development or reinforcement of coping strategies to facilitate growth and healing," Asma said.
While some collegiate recovery programs are prescriptive in nature, CRC focuses on offering services based on what students say they want and need.
"Many students struggle with receiving recovery support or even considering recovery," Asma said. "Our model is focused on creating a fluid pathway that gives ownership and exploration to the student as they seek to determine what is best for them. We are normalizing the process of seeking help in college."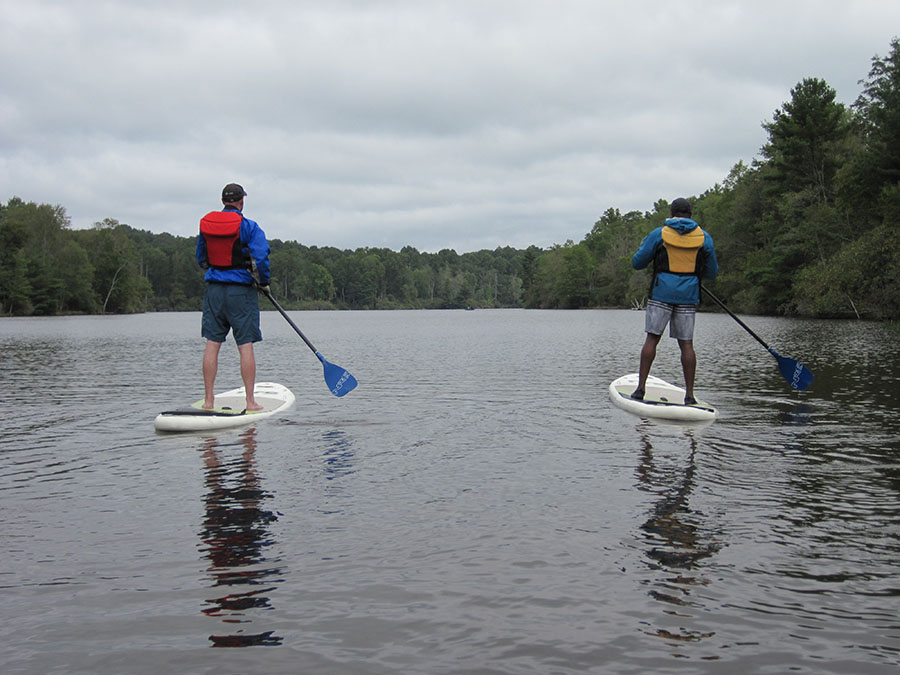 One student, who preferred to remain anonymous, shared CRC's impact on their recovery:
"The people at the CRC and the other students who come to the meetings have made me feel like issues with substances aren't something to be ashamed about. It's a problem that can be worked through like most things. It's also given me a sense of community and great role models and mentors. I've learned tools to work through cravings and tough emotions, and how to cultivate healthy relationships."
Adapting to a virtual environment
Having a recovery community is all the more important in the midst of the COVID-19 pandemic, as substance use and other behavioral trends rise, nationally, at alarming rates, according to Asma.
"People are isolated, facing economic insecurity and dealing with significant general anxiety," Asma said. "Addiction is a disease of isolation and disconnection, and the increase in isolation plays heavily on how someone deals with the challenges of life and addictive behaviors."
What do you think?
Share your feedback on this story.
About the Division of Student Affairs
The Division of Student Affairs at Appalachian State University is committed to the development of lifelong learners and leaders by engaging and challenging students within a culture of care and inclusion. The division consists of 16 units that offer activities and services to help students develop more fully by becoming global learners, fostering healthy relationships, appreciating diversity and different perspectives, understanding community responsibility, enhancing self-awareness, developing autonomy and living ethically. These units include the Career Development Center, Campus Activities, Office of Community-Engaged Leadership, Wellness and Prevention Services, Counseling and Psychological Services, Student Health Service, Parent and Family Services, University Housing, Student Conduct, University Recreation, Intercultural Student Affairs, Student Legal Clinic and Off-Campus Student Services, Electronic Student Services, Child Development Center, and Staff Development and Strategic Initiatives. Learn more at https://studentaffairs.appstate.edu.
About Appalachian State University
As the premier public undergraduate institution in the Southeast, Appalachian State University prepares students to lead purposeful lives as global citizens who understand and engage their responsibilities in creating a sustainable future for all. The Appalachian Experience promotes a spirit of inclusion that brings people together in inspiring ways to acquire and create knowledge, to grow holistically, to act with passion and determination, and to embrace diversity and difference. Located in the Blue Ridge Mountains, Appalachian is one of 17 campuses in the University of North Carolina System. Appalachian enrolls nearly 21,000 students, has a low student-to-faculty ratio and offers more than 150 undergraduate and graduate majors.