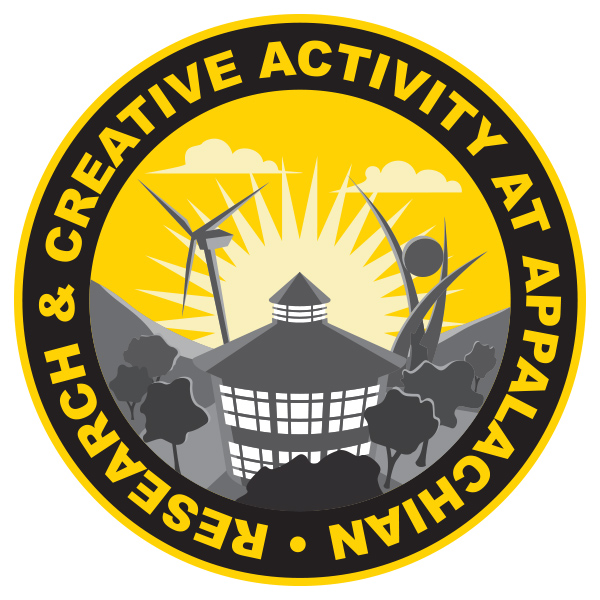 Posted Oct. 28, 2021 at 2:37 p.m.
BOONE, N.C. — Two faculty members were recognized during Appalachian State University's third annual Research and Creative Activity at Appalachian event, a showcase of wide-ranging faculty research and creative activity.
The weeklong virtual celebration in September 2021 featured 27 projects, with presentations ranging from oral presentations and digital posters to artworks and performances. The event culminated with an awards presentation in which two faculty members were honored with the Chancellor's and Provost's Awards for Excellence in Research, Scholarship and Creative Activity.
"Our university is committed to excellence in teaching — primary facets of which are research and creative endeavors, specifically when conducted in concert with undergraduate and graduate students," said App State Chancellor Sheri Everts. "The App State Experience is elevated when students have opportunities to contribute to real-world inquiries with our expert faculty and staff."
Dr. Andy Heckert, professor in App State's Department of Geological and Environmental Sciences and director of the McKinney Geology Teaching Museum, received the Chancellor's Award. Joseph Bathanti, professor of creative writing in App State's Department of English and the McFarlane Family Distinguished Professor of Interdisciplinary Education, received the Provost's Award. A committee of faculty members representing each academic college and University Libraries selected the recipients for their superior achievement in their fields.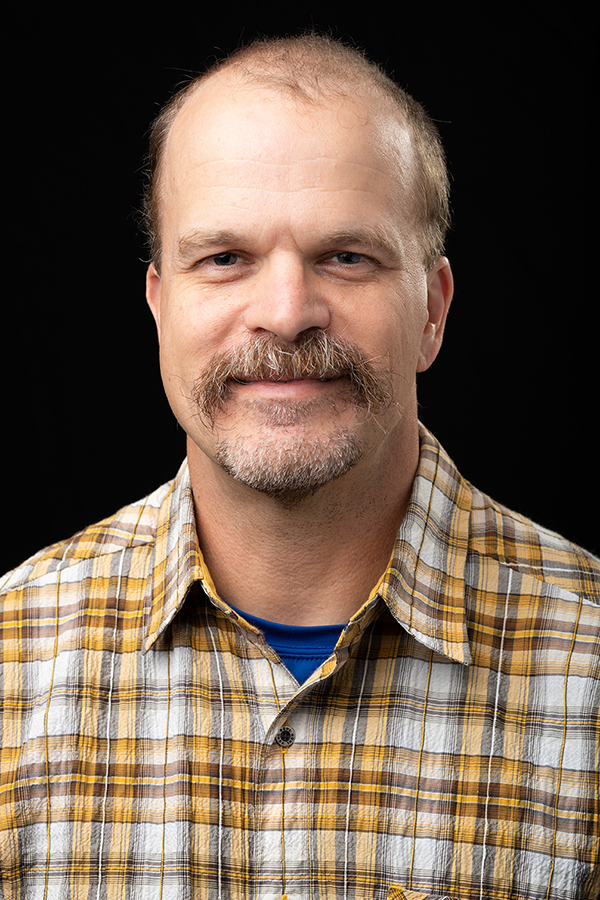 An expert paleontologist
Heckert is one of the world's leading experts in Triassic vertebrate paleontology, according to App State Provost Heather Hulburt Norris. He conducts research on the fossil record, focusing on vertebrates from the Triassic period, especially those that lived approximately 225–200 million years ago.
"Dr. Heckert has been a mentor to dozens of undergraduate App State students," Everts said. "I applaud his efforts to give our students hands-on experience through his groundbreaking research, which is helping shape our collective understanding of paleontology. His successes, and those of so many of our faculty, underscore the many ways App State supports faculty scholarship."
Heckert has fostered an extensive group of undergraduate researchers, according to one of his nominators, and he also developed the department's concentration in paleontology. Additionally, he taught a course in the Honors College and has served as a reader on honors theses.
Heckert joined the faculty at App State in 2005 and has received numerous awards, including App State's 2015 Donald W. Sink Outstanding Scholar Award, the 2017 Undergraduate Research Mentorship Experience Award and the 2011 North Carolina Science Teachers Association Outstanding Earth Science Teacher Award.
The award committee noted Heckert's "long-term and sustained nature of research productivity," and a reference said his scholarly productivity and the quality of his research put him in the "top ranks of vertebrate paleontologists internationally."
Of note, Heckert is credited with identifying a new genus and species of aetosaur known as Gorgetosuchus pekinensis. In 2020, a bronze sculpture of the aetosaur, known as Archie, was installed in its permanent habitat among the exhibits of App State's Fred Webb Jr. Outdoor Geology Laboratory/Interactive Rock Garden. Archie is the largest and most accurate aetosaur sculpture in the northern hemisphere and one of the best in the world, according to Heckert.
Heckert spent the fall 2021 semester studying and comparing two fossil collections from the Triassic period as a Fulbright Scholar, working at the DST-NRF Center of Excellence in Palaeosciences in Johannesburg, South Africa, and the Polish Academy of Sciences' Institute for Paleobiology in Warsaw, Poland.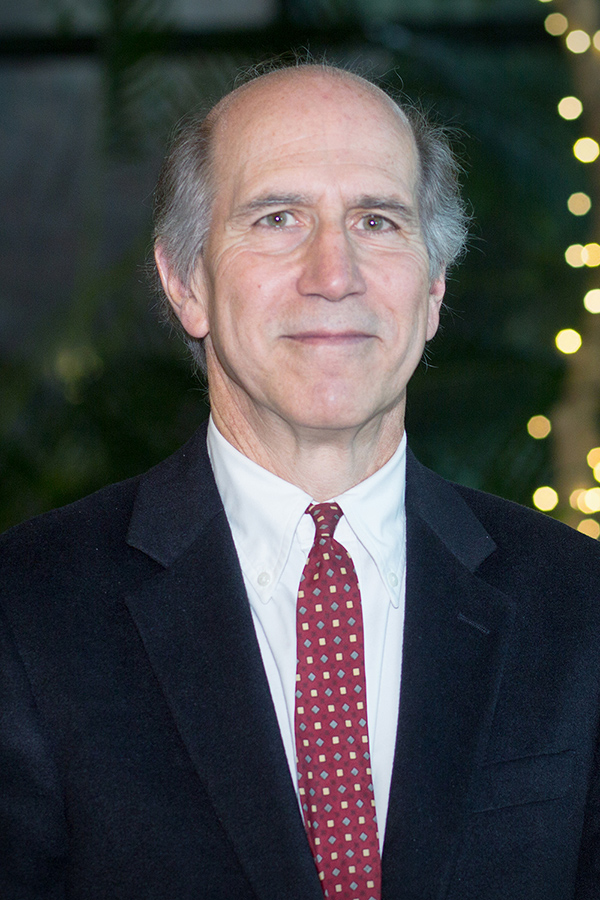 An award-winning poet
Bathanti is the seventh North Carolina poet laureate and a recipient of the Order of the Long Leaf Pine, North Carolina's highest civilian honor for service to the state. A nominator wrote that Bathanti, an internationally renowned poet, novelist, playwright, essayist, memoirist, editor and scholar, "represents App State at its very best."
"Professor Bathanti is a prolific writer and advocate for social justice whose work and teaching help empower others to tell their own stories," Norris said. "Year after year, he instills in his App State students the long-term value of learning about and loving literature, and for that we are so very appreciative."
Bathanti joined the App State faculty in 2001 and has received numerous recognitions, including the North Carolina Award for Literature; the Carolina Novel Award; the North Carolina Poetry Society Prize; the Oscar Arnold Young Award, given annually by the Poetry Council of North Carolina for the best book of poetry; the Roanoke Chowan Award in 2010 and 2014, given annually for the best book of poetry by a North Carolinian; the Lee Smith Award; the Rita Dove Poetry Award; the Linda Flowers Prize from the North Carolina Humanities Council; and two North Carolina Arts Council Fellowships in Literature, among others.
He has served as the Charles George VA Medical Center Writer-in-Residence in Asheville and he has a strong commitment to working with individuals to use writing as a means of navigating trauma and difficult memories, according to Norris.
Additionally, he has supported the Honors College by teaching a course and serving as a reader on honors theses.
Illuminating faculty research, creative endeavors and inquiry
Dr. Ece Karatan, App State's vice provost for research, said the Research and Creative Activity event provides a platform for faculty to share scholarly and creative work with their colleagues and students.
App State faculty members presented their findings and perspectives on topics ranging from public health preparedness, to the assessment of commonalities among high-achieving Black males, to the juxtaposition of 1970s and 21st-century landscapes in Appalachia.
The event website offers virtual versions of these presentations, which may be viewed at any time.
Research and Creative Activity at Appalachian was planned by the Office of Research with support from University Libraries, the Office of Student Research and the Center for Academic Excellence.
What do you think?
Share your feedback on this story.
About the Office of Research
Appalachian State University's Office of Research provides support for the research, creative, and scholarly endeavors of Appalachian faculty, staff and students. The office consists of four units: Grants Resources and Services, Sponsored Programs, Research Design and Analysis, and Research Protections. The Office of Research also collaborates with the university's Special Funds Accounting on the fiscal management of awarded projects. Learn more at https://research.appstate.edu.
About student research at Appalachian
Appalachian State University encourages faculty-mentored student research, which provides students with the opportunity to work side by side with faculty on meaningful research or creative endeavors. These projects often result in presentations, performances or exhibitions at regional, national and international conferences and events. Students who engage in research are able to apply knowledge from the classroom into real-world experiences and learn how to problem-solve, effectively communicate and analyze complex issues. Appalachian's Office of Student Research (OSR) was established in 2005 to expand the opportunities necessary for undergraduate and graduate students to engage in research and creative activities at Appalachian. Learn more at https://osr.appstate.edu.
About University Libraries
University Libraries at Appalachian State University contributes to the campus mission of learning, teaching, advancing knowledge, engagement and effectiveness. Belk Library and Information Commons along with the Nicholas Erneston Music Library provide academic resources for all students and faculty. Within the library, students and faculty find group and quiet study spaces, the Digital Media Studio, the inspire lab, the Idea Factory, digital devices to check out, and special collections such as the W.L. Eury Appalachian Collection and Instructional Materials Center. Learn more at https://library.appstate.edu.
About the College of Arts and Sciences
The College of Arts and Sciences (CAS) at Appalachian State University is home to 17 academic departments, two centers and one residential college. These units span the humanities and the social, mathematical and natural sciences. CAS aims to develop a distinctive identity built upon our university's strengths, traditions and unique location. The college's values lie not only in service to the university and local community, but through inspiring, training, educating and sustaining the development of its students as global citizens. More than 6,400 student majors are enrolled in the college. As the college is also largely responsible for implementing App State's general education curriculum, it is heavily involved in the education of all students at the university, including those pursuing majors in other colleges. Learn more at https://cas.appstate.edu.
About Appalachian State University
As the premier public undergraduate institution in the Southeast, Appalachian State University prepares students to lead purposeful lives. App State is one of 17 campuses in the University of North Carolina System, with a national reputation for innovative teaching and opening access to a high-quality, affordable education for all. The university enrolls more than 21,000 students, has a low student-to-faculty ratio and offers more than 150 undergraduate and 80 graduate majors at its Boone and Hickory campuses and through App State Online. Learn more at https://www.appstate.edu.